There is a national political conversation underway on reforming the bail system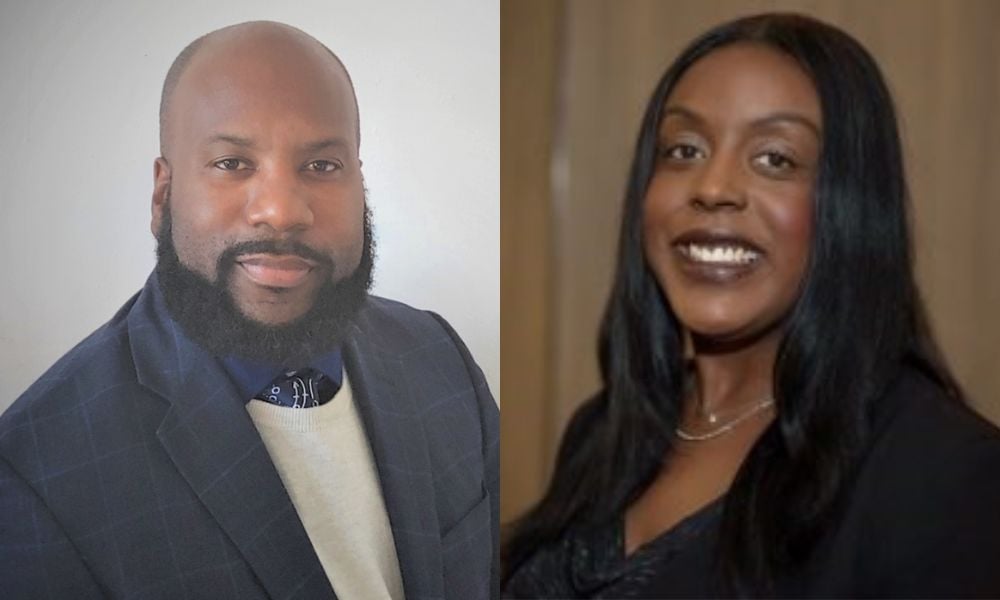 In a poll released on April 26, Nanos research asked Canadians which statement more accurately reflected their view on bail policy:
"A 'tough on crime' approach to bail increases public safety" or
"A 'tough on crime' approach to bail will put more people who are legally innocent in jails"
The view that the approach would enhance public safety resonated with six out of ten surveyed. Only 19 percent reported that the latter statement reflected their view. Twenty-one percent were unsure.
Tory leader Pierre Poilievre has seized the issue, calling Canada's bail system "broken" and blaming it for a rise in violent crime. A few high-profile incidents have helped Poilievre make his case. For example, one of the suspects accused of first-degree murder for the shooting death of Ontario Provincial Police officer Grzegorz Pierzchala was out on bail for firearms offences and allegedly assaulting a peace officer.
According to a CBC study of crime data, between 2017 and 2021, Ontario saw a 27 percent increase in incidents where a person on bail or peace-bond conditions was charged with a violent crime.
Provincial premiers and the Canadian Association of Chiefs of Police have called on the federal government to reform the bail system. And in March, Justice Minister David Lametti committed to "move forward quickly on targeted reforms."
But any federal bail reforms will have to contend with the "right not to be denied reasonable bail without just cause" under s. 11(e) of the Charter.
"Bail is a constitutional right," says Danardo Jones, assistant professor at the University of Windsor Faculty of Law. "Everyone has the right to reasonable bail."
The Supreme Court of Canada's most recent interpretation of s. 11(e) was in R. v. Antic, 2017 SCC 27, where the court found that "the corollary to the presumption of innocence is the constitutional right to bail…. Unconditional release on an undertaking is the default position."
"The presumption is that a person is going to be released – not only released but released unconditionally," says Jones, who has worked in criminal law at various legal-aid organizations and whose research interests include criminal law, procedure, sentencing, and race and the law.
In a bail hearing, the judge or justice of the peace must determine three factors: whether the person is a flight risk, whether the person poses a substantial likelihood of reoffending, and whether the accused's release would bring the administration of justice into disrepute.
When a court releases an accused on conditions, the "ladder principle" applies, says Jones. If they are seeking bail again after breaching their conditions, the conditions of their release become more stringent – from a surety to GPS monitoring to house arrest, until they reach the top of the ladder: detention.
Courts also have considerations under ss. 493.1 and 493.2 of the Criminal Code, which call for a "principle of restraint," particularly for Indigenous and other vulnerable accused, including racialized, Black, street-involved, and addicted accused, he says.
Despite the common view that bail courts have a "catch and release" policy toward violent offenders, some of the numbers indicate an adverse trend. According to research by Queen's sociologist Dr. Nicole Myers, the percentage of Canada's provincial-jail population in pre-trial custody has grown from 52.9 percent in 2013/2014 to 70 percent, where it currently stands.
"Whoever says that our bail system is lenient hasn't really sat in a bail court to understand how things actually go," says Tonya Kent, a criminal defence lawyer in Toronto. "Our remand centres are actually full of people who did not receive bail and who are sitting there waiting for trial."
It is more difficult than many in the public realize to get bail, especially on firearms charges, and once the accused is bailed, their movement is often under strict control, she says.
All it takes to be accused of a crime is reasonable suspicion and sometimes reasonable and probable grounds, a standard often tainted by bias, says Jones. "How a police officer develops reasonable probable grounds oftentimes falls apart during the prosecution. You find out that the reasonable probable grounds was grounded in – let's just say – race-based investigation."
Canadians rely on elected officials to make evidence-based policy rather than using fear of the criminally accused for political leverage, he says.
"Our criminal justice system is profoundly unequal. This is not my language. This is something the courts have said over and over again. We would all be served best if we worked together to make the system more equal, more fair, not more punitive.
"The bail stage is the very beginning of the process," he says. "If it's not done fairly from the very beginning, it is unreasonable – to put it lightly – for us to suggest that, at the back end, somehow justice has been done. No, it has not."