Court upholds teenager's conviction in case raising issue of capacity to consent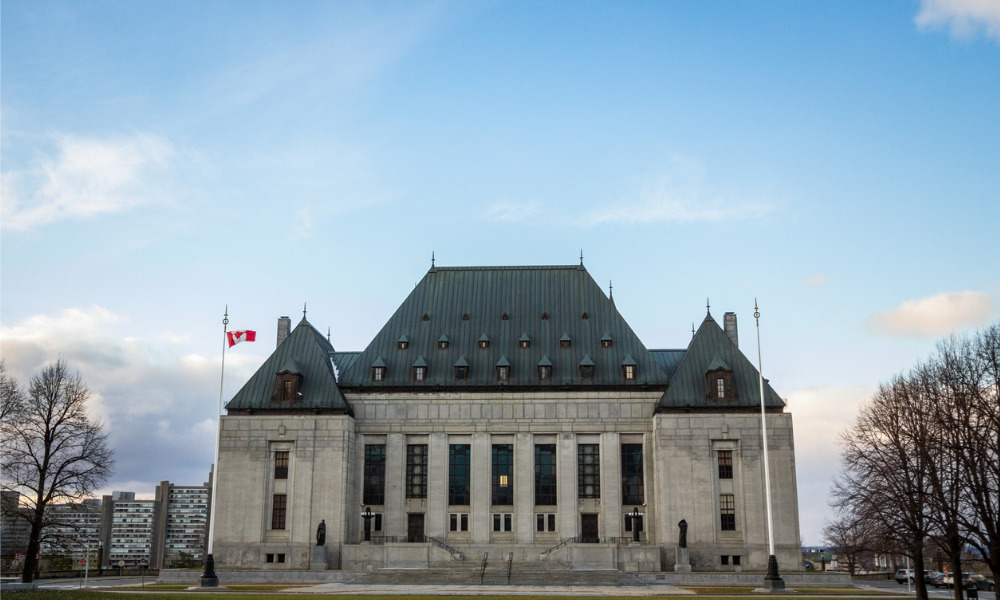 Denying young offenders an automatic right to appeal their convictions to the Supreme Court of Canada is constitutional, the high court ruled today in an 8/1 decision with four sets of reasons, and which upheld a teenager's sexual assault conviction in a case raising the issue of capacity to consent.
In R. v. C.P., the appellant, who was 15 years old at the time of the incident, had been charged and convicted of sexual assault following a beach party in Toronto at which he had sexual intercourse with a 14-year-old girl. By the end of the night the girl had become so intoxicated that she was unable to provide consent, and at trial said she had no memory of the incident.
The court was asked to decide on a procedural, or constitutional question: whether a young person's Charter rights were violated by denying him the right to an automatic appeal to the Supreme Court where a conviction was upheld on appeal but an appellate judge had dissented on a point of law. Adults have this right under the Criminal Code, but youth do not under the Youth Criminal Justice Act (YCJA).
The court was also asked to decide whether the underlying conviction, for sexual assault, was unreasonable in this case, based on the evidence at trial. That conviction had been upheld by the Court of Appeal for Ontario.
Eight Supreme Court justices found the verdict of guilt was reasonable, with Justice Suzanne Côté dissenting.
Regarding the constitutionality of s. 37(10) of the Youth Criminal Justice Act, however, the court was more divided, with a 5/3/1 breakdown in opinion.
Chief Justice Richard Wagner, with Justices Michael Moldaver, Russell Brown and Malcolm Rowe concurring, found no breach of either sections 7 or 15 of the Charter.
Justice Rosalie Abella (with Justices Andromache Karakatsanis and Sheilah Martin agreeing) found that s. 15, which guarantees equality under the law, had been breached, while Justice Nicholas Kasirer agreed this section was breached but found it was saved by s. 1, meaning it was a justifiable breach in a free and democratic society.
Justice Côté found it was unnecessary to decide on the constitutionality of s. 37(10) of the YCJA because the question became moot after the Supreme Court granted leave to appeal.
"I think the validity of the conviction deserved greater scrutiny," said Matthew Gourlay, partner in Henein Hutchinson LLP in Toronto, and counsel for the appellant.
"The general guidance the court gives on the importance of the criminal appeal process is salutary, but I wish that the court would bring a greater degree of scrutiny to bear on the reasons of trial judges for resolving difficult evidentiary issues," he said. "They take a very deferential posture, and I think they go too far in that direction."
At trial, the appellant had said the sexual activity occurred while the complainant was still able to give consent, but the problem was that there was no direct evidence of when the intercourse occurred, and it needed to be inferred from other, indirect evidence, Gourlay told Canadian Lawyer.
"Our contention was that the trial judge went wrong when she relied on a narrow sliver of the accused's evidence to establish the timing, when she had generally rejected his evidence as unreliable." In her dissenting reasons, Justice Côté agreed with this.
And since a young person still requires leave to appeal to the Supreme Court, "we argued this creates a distinction based on age that perpetuates disadvantage of young people and goes contrary to the general principle of our use justice system that young people are entitled to enhance procedural protections by virtue of their vulnerability," Gourlay said.
Appeals "as of right" recognize how important it is, in serious criminal cases, to prevent wrongful convictions from standing, "so a dissenting decision of a court of appeal justice is enough."
The reasons of Chief Justice Wagner and Justice Kasirer discuss the importance of the appellate process in avoiding wrongful convictions, but found that the leave process is sufficiently flexible to allow the court to review those cases where there is a risk of wrongful conviction.
"In my view, denying young persons an automatic right to a hearing in this Court where a court of appeal judge has dissented on a question of law cannot in itself contravene their constitutional entitlement to adequate procedural protection in the youth criminal justice system," Chief Justice Wagner wrote.
"This Court has steadfastly affirmed in various contexts that 'there is no constitutional right to an appeal,' let alone an automatic one at the apex of the judicial system, including in circumstances that unequivocally engaged liberty interests and principles of fundamental justice that are cognizable under s. 7 ."
In finding that the YCJA did breach s. 15, Justice Abella gave "persuasive" reasons for why there was no good reason to deny the right to automatic appeal to young accused, Gourlay said. "Her judgement is particularly notable for its extensive discussion of how important the appeals process is for preventing wrongful convictions."
"[B]y virtue of its effect on s. 691(2) of the Criminal Code , s. 37(10) of the YCJA deprives young people who are found guilty for the first time by a court of appeal of the right to have their case reviewed at all," Justice Abella wrote. "This deprivation demonstrably perpetuates young people's disadvantage within the criminal justice system. It is a holdover from an antiquated and paternalistic model of youth justice and deprives young people of a procedural safeguard designed to reduce the risk of miscarriages of justice."
In dissenting reasons, Justice Côté found the conviction for sexual assault was unreasonable, concluding that the trial judge's finding that the complainant was so intoxicated as to have rendered her incapable of giving consent at the time of sexual intercourse was not a reasonable inference based on the evidence presented.
The evidence of another girl who attended the beach party – of finding the complainant on the ground when the girl arrived, vomiting and unable to get up – was not enough to support a finding of incapacity to consent at the time of the intercourse.
"The evidence did not permit the time of the intercourse to be determined beyond a reasonable doubt," Justice Côté wrote. "A reconstruction of the timeline indicates that the intercourse may have occurred at any time during a window of roughly two hours," agreeing with Justice Ian Nordheimer of the Ontario Court of Appeal that "the sexual activity had occurred in all likelihood before" the complainant had become so intoxicated that she became sick.
"Without the finding of incapacity, there was no case against C.P., because neither R.D. [the complainant] nor any other witness had testified that R.D. had not consented as a matter of fact. Consequently, the evidence is not capable of supporting the verdict of guilty, and a verdict of acquittal should be entered in its place," Justice Côté wrote.
Justice Côté's dissent "is exemplary" in showing that even a very experienced and competent trial judge, as in the case here, "can make a mistake that needs to be corrected," Gourlay says.
And for all of the very important discussion of the role of the appeals process in protecting against wrongful convictions, he adds, "I'm concerned that we've seen a recent pattern in this court siding with the Crown in nearly every criminal appeal that goes to the court."
That said, Gourlay believes the decision will be helpful for accused people seeking leave to appeal in criminal cases, where there's a credible claim of wrongful conviction, as all the judges in this decision "stressed that leave criteria had to be sensitive to that risk, and … the court is very much alive to that mandate.
"I think there's a lot of positive aspects [in] all the different reasons for judgement that were given," he adds. "Overall, I think it's an important judgement that will have positive implications going forward … for criminal appeals generally and for youth appeals in particular."
The Ministry of the Attorney General of Ontario had no immediate comment to make on the decision.