Expertise helps boutique firms secure acquittals for wrongly accused people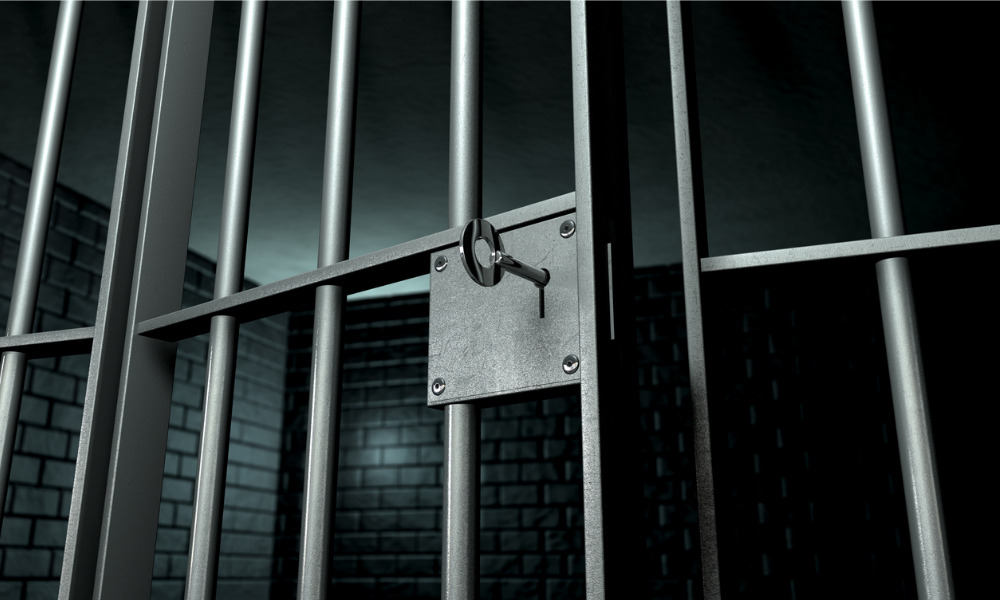 OUR TOP TEN criminal law boutiques serve clients in a wide range of criminal and regulatory matters, often working on headline-grabbing cases as they fight for justice and accountability.
Among our top 10, Toronto-based Lockyer Campbell Posner practises a wide range of criminal law, from defence of the wrongly convicted to driving, drug, tax and homicide cases.
As a non-profit organization dedicated to advocating for and overturning wrongful convictions and exonerating individuals convicted of a crime they did not commit, Innocence Canada is a frequent client of Lockyer Campbell Posner. Innocence Canada retains the firm to help work on potential wrongful conviction cases.
"Quite frankly, the vast majority of wrongful conviction cases that Innocence Canada has helped in overturning were as a net result of the efforts of James Lockyer specifically," says Bhavan Sodhi, legal director at Innocence Canada. Sodhi has worked with the lawyers at Lockyer since she joined Innocence Canada three years ago. She has primarily worked with founding partners James Lockyer and Philip Campbell.
"I'm a fairly new call, and as legal director, the benefit of being able to work with these legendary figures of the criminal law bar is just phenomenal," says Sodhi, who is also director of The Innocence Project at Osgoode Hall Law School. "The extent of the knowledge and expertise they have when it comes to working on cases of wrongful convictions, and their willingness to take you under their wing, is amazing."
In addition to trying to overturn wrongful convictions, Innocence Canada promotes legal education and reform to prevent future injustices. The organization sees a steady increase in the number of cases each year.
As the Ministry of Justice in Canada is considering implementing an independent commission that would assess cases of wrongful conviction, Sodhi is hopeful that this would help reduce wrongful convictions in Canada.
"My biggest hope is that if such a commission is implemented, that will be effective," says Sodhi. "I think we're probably the only organization that's hoping to work our way out of work."
Innocence Canada has helped to exonerate 23 innocent people since 1993.
How we did it
Canadian Lawyer asked lawyers, in-house counsel and clients from across Canada to vote on the top civil litigation and criminal boutiques. They were asked to rank their top firms from a preliminary list, with a chance to nominate a firm that was not included on the list. To be considered in the vote, firms were required to have at least 80 per cent of their business come from civil litigation and criminal law. The final rankings were determined through a points system, in which firms were rewarded on a sliding scale for the number of first to 10th-place votes received. The quantitative results are combined with feedback from respected senior members of the bar and in-house counsel when applicable.
Top 10 criminal law boutiques:
(listed alphabetically)
Founded in 2012 by Frank Addario, Addario Law Group LLP is a team of six lawyers. The firm acts in a wide range of criminal and regulatory matters, emphasizing complex cases. It conducts internal investigations and gives strategic advice to businesses about complying with criminal and quasi-criminal law. It specializes in resolving crises that threaten to disrupt life, business or reputation without charges or public accusations.
Addario routinely does high-profile advocacy. For example, Addario represents Qing "Quentin" Huang, a Burlington, Ont. man charged under the Security of Information Act for allegedly trying to leak secrets to China. In Huang's case, federal Attorney General David Lametti issued a secrecy certificate to overrule the judge's order to disclose documents detailing the Canadian Security Intelligence Service surveillance operation on the Chinese embassy in Ottawa. Lametti's move was the first of its kind in Canadian history.
Battista Turcot Israel s.e.n.c. is a boutique law firm with a team of eight lawyers. Its bilingual lawyers have decades of experience in criminal, penal and disciplinary matters and practice at the trial and appellate levels (including the Supreme Court of Canada). The firm's practice includes counselling individuals, organizations, businesses and institutions. The firm has experience participating in and being counsel to provincial and federal commissions of inquiry. Beyond the courtroom, the firm's lawyers are involved in legal education and acting on behalf of the wrongly convicted.
Cooper Sandler Shime & Bergman is a seven-lawyer firm based in downtown Toronto, with extensive experience defending charges of white-collar crime, homicide, drug and sexual assault cases. The firm's founder was the late Austin Cooper, recipient of the G. Arthur Martin Medal, which the Criminal Lawyers' Association awards for significant contributions to criminal justice. Senior partner Mark Sandler — a three-time elected bencher for the Law Society of Ontario and a leading appellate and trial criminal litigator — also won the award. Sandler is currently lead counsel to the Independent Civilian Review into Missing Person Investigations in Toronto, established in the aftermath of the crimes of serial killer Bruce McArthur.
Partner Scott Bergman is external counsel for the independent review of the violent incidents at the 2019 Hamilton Pride Parade. Along with Sandler, Megan Schwartzentruber acted as counsel for the Ontario College of Nurses at the Wettlaufer Inquiry into long-term care homes.
Gindin Wolson Simmonds Roitenberg
Winnipeg | https://gwsr.ca/
Editor's note: This firm split into three separate firms as of August 1, 2021, to minimize conflicts of interest often found among clients in larger firms. The three new firms are:
Gindin Segal Law;
Wolson, Roitenberg, Robinson, Wolson, Minuk;
and Simmonds & Associates.
Partners Jeffrey Gindin, Richard Wolson and Saul Simmonds were each mentored by legendary Winnipeg criminal defence lawyer Harry Walsh. Called to the bar in 1937, Walsh practised until his death in 2011 and is known for playing a central role in abolishing the death penalty. "He was one of the top criminal lawyers in Canada," says Gindin.
Among them, the three founders have 135 years of experience practising exclusively criminal law, says Gindin, who's been in the profession for 49 of them. The firm is active in continuing legal education for the Law Society of Manitoba. Gindin is currently teaching a course examining the prevention of wrongful convictions in Canada. The firm has also participated in various commissions of inquiry over the years on wrongful convictions, baby deaths and other matters. Wolson was counsel for the commission into former prime minister Brian Mulroney regarding Karlheinz Schreiber and the Airbus affair. The firm has three partners, seven associates, two articling students "and a lot of experience all around," says Gindin.
As a firm of seven (soon to be eight) litigators who go to court every day, it is difficult to keep track of all the significant files of the last two years, says Brian Greenspan, a recent recipient of the Toronto Lawyers Association award of distinction. But top of mind was acting for Volkswagen Canada in the Environmental Protection Act prosecution against the car company for the diesel emissions scandal. The company admitted to installing software that tricked emissions-testing equipment, was charged with 60 counts of breaching the Environmental Protection Act and reached a plea deal with the Canadian government last December. "It is the largest single environmental case in the history of Canada," says Greenspan. The firm also acted for the former mayor of Thunder Bay, Ont., Keith Hobbs, charged with his wife and another Thunder Bay resident with extortion. The trio was acquitted.
Every year, the Greenspan clan takes a prominent place on Canadian Lawyer's Top Criminal Boutiques list. Alongside Greenspan, Humphrey Weinstein is the firm founded by Brian's late brother Edward. Greenspan Partners LLP specializes in criminal, regulatory and administrative matters. The firm states it continues to practice its founder's complete defence values and principles.
Senior partner Julianna Greenspan is a trial and appellate advocate with more than 20 years of experience practising exclusively in criminal defence, both in Canada and the United States. Her partner, Brad Greenshields, has practised criminal law for more than a decade and has successfully appeared in all levels of the Ontario courts and at the Supreme Court of Canada. The firm also recently added Ethan Radomski, an associate who completed articles with the firm. The firm's practice also includes extradition matters, cross-border criminal investigations and litigation, financial crimes and professional disciplinary hearings.
Henein Hutchison's expertise in regulatory, criminal and civil litigation means it is involved in many headline-grabbing cases, including acting for the Canadian plaintiffs in the Harvey Weinstein litigation. The firm is often retained in the criminal appellate and public law contexts, routinely litigating precedent-setting cases. For example, the firm's Matthew Gourlay recently acted in R. v. Chan, a case that tested the constitutionality of s. 33.1 of the Criminal Code — known as the extreme intoxication defence. The firm acts extensively in regulatory and administrative matters such as the Justice of the Peace Review Counsel, the Royal College of Dental Surgeons, the Ontario College of Pharmacists and the Law Society of Ontario. Other notable, recent clients include former Ontario attorney general Michael Bryant, Vice Admiral Mark Norman, former CBC radio personality Jian Ghomeshi and Andrew Stronach.
The firm is frequently consulted by in-house counsel to advise on internal corporate matters and works with other firms on complex cases, including internal investigations. The firm also advises large corporations, government entities, sports organizations and professional firms on domestic and foreign corruption issues, FINTRAC compliance, OSC matters and a range of other regulatory compliance questions and strategic issues.
The firm was founded in 2005 and practises a wide range of criminal law, from defence of the wrongly convicted to driving, drug, tax and homicide cases. Richard Posner told Canadian Lawyer that one of the most significant cases the firm handled last year was between Her Majesty the Queen and Hamad Anwar and Tiffany Harvey. The London, Ont. couple was charged with prostitution-related offences for allegedly running an escort agency. Acting for the couple, James Lockyer brought a constitutional challenge to the Criminal Code sections under which the two were charged. This February, Justice Thomas McKay of the Ontario Court of Justice found the laws against procuring, advertising and materially benefiting from someone else's sexual services were unconstitutional. Although the decision is not binding and does not result in a striking down of the legislation, Posner says the ruling is already making waves.
"It provides a very significant precedent that is, as I understand it, being used by many lawyers across the country."
Peck and Company
Vancouver | http://www.peckandcompany.ca/
The last time Canadian Lawyer published its Top Criminal Boutiques list, the historic Supreme Court of Canada decision in R. v. Jordan was on every legal mind, which set a new standard for what constituted an unreasonable trial delay. Peck and Company's Eric Gottardi, QC and Tony Paisana acted for the appellant Barrett Richard Jordan back in 2016. This year, the firm is involved in another headline-hogging litigation: acting as counsel for Huawei CFO Meng Wanzhou. Since a U.S. court issued an arrest warrant and Wanzhou was arrested in Vancouver, the extradition process has set off diplomatic tensions between Canada and China, which have resulted in import suspensions and the resignation of the Canadian ambassador to China.
"It's been a full-time job. Not only for [Richard Peck] and I but for a lot of the firm. It's a massive amount of work coordinating schedules between lawyers in Canada and the United States and China and the U.K.," Gottardi says. It's "a Herculean effort to be the mouse — Canada's the little mouse — in between the U.S. and China, two huge superpowers who are fighting over this brave woman, who's, unfortunately, a bargaining chip in the middle."
Ruby Shiller Enenajor DiGiuseppe, Barristers
Toronto https://rubyshiller.com/
Ruby Shiller Enenajor DiGiuseppe is committed to uncompromising advocacy. The firm says its work is driven by a passion for justice and accountability, particularly when the state abuses its authority. The firm was founded in 2009 by Clayton Ruby and civil litigator Brian Shiller. Clayton Ruby is a veteran criminal defence and civil rights lawyer who argued many of Canada's leading criminal and Charter cases. Over the last few years, the firm has added several prominent lawyers to the roster. In 2017, Annamaria Enenajor, a clerk to Chief Justice Richard Wagner of the Supreme Court of Canada, joined the partnership. Enenajor was followed in 2019 by seasoned criminal defence lawyer Stephanie DiGiuseppe.
The firm's primary focus is representing individuals charged with criminal offences, including homicide, sexual offences, drug offences, and fraud. Its lawyers, however, are also experienced in quasi-criminal matters such as animal rights litigation, the regulation of health professionals, academic discipline, and provincial offences.
The firm's partners are also committed to advocacy beyond the courtroom, particularly when advancing the interests of racialized and marginalized Canadians. In 2018, Enenajor and DiGiuseppe launched the Campaign for Cannabis Amnesty, which compelled the Canadian government to pass legislation expediting pardons for individuals with criminal records for simple cannabis possession. This offence is no longer illegal. The enforcement of cannabis prohibition laws disproportionally impacted racialized Canadians.
"We have a lot of vulnerable clients that are from marginalized backgrounds," says Enenajor. "When we litigate cases, we don't only seek to resolve a problem favourably for our clients. We also strive to push the law to be more progressive, compassionate and humane."