Strategic and creative thinking valued by in-house counsel clients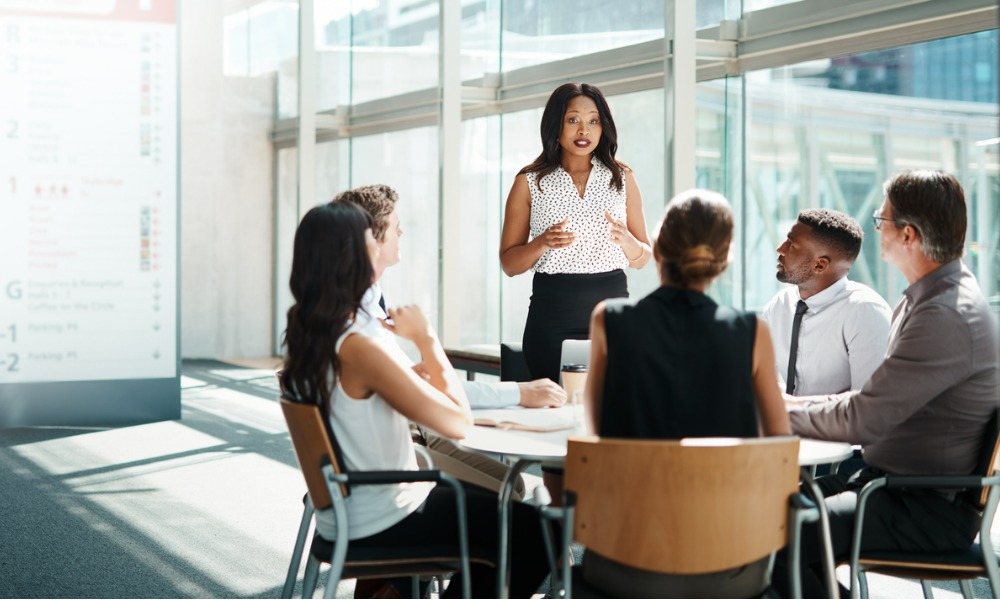 Major world events often lead to a rise in litigation cases, and the COVID-19 pandemic is no exception. A shift to virtual procedures over the past 18 months has allowed cases to continue and kept Canadian Lawyer's top 10 civil litigation boutiques busy throughout the crisis as clients seek creative and responsive representation for various litigation matters.
Readers voted Hunter Litigation Chambers among our top 10 civil litigation boutiques last year. Among its clients was Vancouver-based PI Financial Corp., which retained the firm in March 2020 to work on a sensitive fraud matter.
"We were in negotiations with parties who eventually became our new owners, so we were trying to avoid litigation," says Richard Thomas, senior vice president, compliance, general counsel at PI Financial. Hunter's Randy Kaardal was recommended to PI Financial by a mutual contact.
"Randy is a strategic thinker who has the ability to think outside the box in terms of the strategies we needed to use for discussions," says Thomas. "He was just excellent and very thoughtful."
Also making the top 10 list, Paliare Roland Rosenberg Rothstein LLP handles a broad range of cases from complex commercial litigation and class actions to professional discipline and labour relations. Among its many clients, Paliare Roland helped SS&C Technologies Canada Corp. succeed in an application in Toronto against BNY Mellon and CIBC Mellon Global Securities Services.
"They are professional in the way they do business, they are responsive to our requests or any needs we have, and they are thoughtful in the work they do," says Anthony Marinello, corporate legal — VP and senior counsel, litigation, at SS&C Technologies. The organization has been working with Paliare Roland for 13 years.
Another client of Paliare Roland, Jim Nikopoulos is the founder and CEO at Toronto-based MJ Capital. He started working with the boutique firm around 10 years ago in his previous role as president at ECN Capital. The firm helped with litigation matters, including commercial disputes, such as the dispute that ECN had with helicopter manufacturer Airbus.
"That case was extremely complex because it touched on jurisdictional issues. When you buy a helicopter from a French-based company, and we're trying to sue them in a local jurisdiction of Ontario, it's not as simple as it may seem," says Nikopoulos. He turned to Paliare for their expertise in jurisdictional issues.
"Over and above that, I wanted to use them for their pragmatic, practical approach on how to handle things, and knowing the ins and outs of file relationships — really prodding us quite a bit on ultimate outcomes we're looking to achieve and then developing a very tactical, practical gameplan to address that in a way that was refreshing to us," he says. Creating a multidimensional plan instead of following a standard playbook sets Paliare apart from its competitors, in Nikopoulos' opinion.
Although he has not worked with the firm in his current role at MJ Capital, he will not hesitate to call them if any commercial litigation matters crop up in the future.
Calgary-based AltaGas Ltd is a client of another of our top 10 firms — Jensen Shawa Solomon Duguid Hawkes LLP, a litigation and dispute resolution firm located in Calgary known for advocacy and trial representation across multiple industries and practice areas.
AltaGas has worked with JSS for three years, calling on them for help with litigation arbitration matters.
"I genuinely like them as people because they are very pleasant to deal with and easygoing," says Chris Prokop, general counsel, midstream at AltaGas. "They are always very responsive, and they have good answers for us. In Calgary, it seems that it's hard to find lawyers who want to work for you, so it's nice to have lawyers that want to work for us and are service-oriented."
MasTec Inc. has been a client of JSS since 2015, working on litigation and transactional issues.
"They are highly intelligent. They are strategic and cost-effective," says Michele Laine, associate general counsel at MasTec.
Lax O'Sullivan Lisus Gotlieb LLP is among the top 10 firms. The firm, which focuses on complex commercial litigation in a range of industries, favours first-call one-off mandates in preference to embedded client relationships as a means of maintaining independence.
"They give very strategic advice, and they are very quick and responsive," says Kathryn Borgatti, general counsel at Mattamy Homes, who has worked with Lax for five years. She calls the firm to help with litigation and potential class action matters. "They understand our business, and they know reasons to litigate or not to litigate, and why we would choose a certain path forward," she says. Borgatti also finds the lawyers at Lax to be very personable.
Dan Kuzmyk, regional solicitor at the Regional Municipality of York, has been a Lax client since 2015. He calls the firm to assist with inter-government dispute resolution and litigation involving other levels of government.
"They are extremely responsive, and their customer service is among the very best," says Kuzmyk. "We deal with some matters that are potentially sensitive and need instant support, quick turnaround and discretion, so those are qualities I get from Lax."
How we did it:
Canadian Lawyer asked lawyers, in-house counsel and clients from across Canada to vote on the top civil litigation boutiques. They were asked to rank their top firms from a preliminary list, with a chance to nominate a firm that was not included on the list. To be considered in the vote, firms were required to have at least 80 per cent of their business come from civil litigation. The final rankings were determined through a points system, in which firms were rewarded on a sliding scale for the number of first to 10th-place votes received. The quantitative results are combined with feedback from respected senior members of the bar and in-house counsel when applicable.
Please find a full description of our methodology at https://www.canadianlawyermag.com/survey/method
(listed alphabetically)
Adair Goldblatt Bieber LLP
Toronto | http://agbllp.com/
Adair Goldblatt Bieber was founded in 2018 and has quickly earned the reputation among its peers as a top boutique. The firm acts for public corporations, private companies, professionals, public officials, regulatory bodies, public interest organizations and individuals involved in complex litigation. The firm recently acted in a case that confirmed the limited scope in reviews of arbitral awards. In Alectra Utilities v. Solar Power Networks, the firm's clients were successful in arbitration, winning more than $14 million in damages. The opposing party then challenged the arbitrators' jurisdiction, winning at the court in the first instance. But the Ontario Court of Appeal then reversed that decision and restored the award.
"The decision is important insofar as it clarifies the limited nature of a jurisdictional challenge as opposed to an attack on the merits of the decision couched in terms of jurisdiction," says partner Simon Bieber.
CFM Lawyers LLP
Vancouver | https://www.cfmlawyers.ca/
CFM Lawyers is rooted in the belief that the civil justice system should hold powerful corporations, governments and individuals accountable for harmful conduct. The firm represents the victims of that harmful conduct. CFM is known for its expertise in aviation accident litigation, class action lawsuits, competition law, and product liability.
CFM's lawyers handle complex legal issues and have expertise in international law and procedure; they often take on ground-breaking cases involving international human rights abuses and other social justice matters.
The firm recently led a forced labour case against Nevsun Resources Inc., resulting in a landmark human rights decision from the Supreme Court of Canada. The SCC ruled that Canadian companies may be held accountable for human rights abuses under customary international law.
CFM has litigated and resolved many of Canada's most significant class actions and recovered billions of dollars for Canadian consumers. In multiple successful appearances at the SCC and various courts of appeal, the firm has helped define key rules underpinning the structure of class actions in Canada and abroad.
Among many cases, the firm currently represents various governments in opioid health care cost recovery litigation and families who lost loved ones in the downing of Ukrainian Airlines Flight 752 near Tehran on January 8, 2020.
Hunter Litigation Chambers
Vancouver | https://litigationchambers.com/
Hunter Litigation Chambers is routinely recognized as one of the premier dispute resolution firms in British Columbia. Counsel Bill Smart, QC, Randy Kaardal QC, Claire Hunter QC, Ryan Dalziel, QC, Mike Stephens, Mark Oulton, Brent Olthuis and Paul Heisler are consistently identified in peer-reviewed publications as leading counsel across various litigation-related categories. With deep talent at the associate level, the firm can efficiently staff and handle the full range of commercial disputes, class actions (including in the anti-trust and product liability areas), and public litigation. The firm's lawyers have developed expertise across a broad spectrum, encompassing professional negligence, natural resources, labour and employment, defamation, public and constitutional law, Aboriginal law, and criminal and quasi-criminal prosecutions. In addition to their respective practices before trial courts, administrative and arbitral tribunals, counsel at Hunter Litigation Chambers appear regularly in the Court of Appeal for British Columbia and the Supreme Court of Canada, and the Federal Court and Federal Court of Appeal. The firm is consistently recognized for its commitment to pro bono programs and its work to enable access to justice better.
Jensen Shawa Solomon Duguid Hawkes LLP
Calgary | https://jssbarristers.ca//
JSS Barristers (Jensen Shawa Solomon Duguid Hawkes LLP) is a litigation and dispute resolution firm located in Calgary. It is known for high-quality advocacy and trial representation across multiple industries and practice areas.
The firm acts in general corporate and commercial litigation matters, construction claims, oil and gas disputes, data and privacy protection, public interest litigation, arbitration and mediations, and class action suits — both for plaintiffs and defendants.
Over the past year, due to the COVID-19 pandemic, JSS Barristers shifted its focus to virtual representations and appearances. Managing partner Andrew Wilson notes, "we were actually well-positioned for the shift to virtual appearances, meetings and work generally. We were already using leading litigation support technology in all aspects of our business before the pandemic, including our state-of-the-art arbitration room."
He went on to note, "We also added multiple virtual hearing rooms to accommodate and comply with provincial restrictions. Our lawyers have argued — and continue to argue — trials, appeals, arbitrations and mediations remotely, and to seamlessly conduct discovery, meet with clients, witnesses and opposing counsel, and collaborate using safe and reliable technology."
Since being founded in 1995, JSS Barristers has grown substantially, becoming one of the largest litigation boutique firms in western Canada. Demand for the firm's services has increased, notwithstanding the global pandemic, resulting in a steep rise in significant engagements overall.
Lax O'Sullivan Lisus Gottlieb LLP
Toronto https://www.lolg.ca/
Lax O'Sullivan Lisus Gottlieb partner, Jonathan Lisus, says a central feature of his Toronto-based litigation firm — and one that is unique among its peers — is its lack of embedded client relationships.
"We don't act for banks. We don't act for insurance companies. We don't act for telcos. We don't act for utilities. We don't act for financial institutions. And that's by design. We maintain a completely independent practice," he says. "It preserves independence and enables us to have a greater degree of control over the work."
A portion of the firm's work is conflict referral, but the majority is "first-call and one-off mandates," he says. "We jealously guard our independence, and that's the way we structure our firm. And, as a result, we act on both sides of class actions for plaintiffs and defendants. We act for and against government, and what we have found is that clients actually accept it. And many of them appreciate the independence of the model."
The firm focuses on complex commercial litigation and is engaged in high-profile disputes in a range of industries.
Lenczner Slaght
Toronto | https://litigate.com/
Since Canadian Lawyer last published the Top Civil Litigation Boutiques list, Lenczner Slaght has continued to be extraordinarily busy. "This has been an exciting time for our whole team. We have continued to operate at full tilt through the pandemic," says managing partner Tom Curry. "In the last year, our lawyers have conducted virtual trials and appeals, set precedents, helped modernize the justice system, and utilized new technology to advance our cases for clients across the country."
In March 2021, the firm made data-driven decision-making a key part of their litigation strategy by launching their new program, Lenczner Slaght Data-Driven Decisions. The firm's expert litigators can now advocate for and advise clients based not just on their judgment and analysis of applicable case law but also based on research and empirical data, where it is available. To date, the firm has collected and analyzed three proprietary datasets not previously available in the legal industry.
"Data-Driven Decisions is a comprehensive program to harness data in order to provide exceptional advocacy and strategic advice to our clients," says Paul-Erik Veel, who leads the project. "Sophisticated clients expect sophisticated answers grounded in actual empirical data, and this program will help us deliver that."
Nathanson Schachter & Thompson LLP
Nathanson Schachter & Thompson LLP is consistently recognized as one of Canada's leading litigation and dispute resolution firms. The NST team has extensive proven experience arguing trials, appeals, arbitrations, and conducting complex negotiations, including litigating many of British Columbia's largest and most complicated commercial and civil lawsuits.
NST was established to build a team of litigators capable of advocacy and litigation of the highest calibre. The result is a firm comprised of five Queen's Counsel, nine former law clerks, four law school gold medalists, and a group of partners ranked annually in Lexpert, Best Lawyers, Chambers and Partners, and Benchmark. With leading lawyers at every level, NST is comprised of this generation's leaders of the bar, including the next generation of top-ranked partners.
The firm's lawyers serve as adjunct professors at UBC Law School; write chapters in texts on Business Torts, Government Liability, and the Annual Review of Law and Practice; frequently speak at continuing legal education events; and author the annual British Columbia Supreme Court Rules Annotated and The Civil Appeal Handbook.
Paliare Roland Rosenberg Rothstein LLP
Toronto | https://www.paliareroland.com/
Founded in 2001, Paliare Roland Rosenberg Rothstein LLP has more than doubled to its current 50 lawyers from 18 original litigators. It handles a broad range of cases, from complex commercial litigation and class actions to professional discipline and labour relations. It also represents other law firms and acts as appellate counsel.
On April 14, the firm received a decision that its client, SS&C Technologies Canada Corp., had been successful in an application on the Commercial List in Toronto against BNY Mellon and CIBC Mellon Global Securities Services, two of the world's largest custodial banks. SS&C's application was granted, declaring that BNY Mellon breached its licensing agreement with SS&C by sharing SS&C's proprietary data with its corporate subsidiaries and affiliates over many years. The parties have been ordered to return to court to assist the judge in better understanding the voluminous expert evidence already filed to assess damages.
"This was a big win for SS&C in a three-year, hard-fought battle," says Chris Paliare, a partner at the firm. "Our client was unaware that their proprietary information was being shared, distributed and resold to BNY Mellon affiliates contrary to the contractual obligations of BNY Mellon. Obtaining information about the scope of the breach was often difficult, and we are very proud of the result."
Stockwoods LLP Barristers
Toronto | https://stockwoods.ca/
Stockwoods LLP represents clients in commercial, civil, criminal and regulatory litigation. The firm's 22 lawyers represent a broad spectrum of clients — including business entities and executives, financial institutions, government organizations, Indigenous groups, police services, judges, regulated professionals and professional regulators, as well as corporate and individual defendants in white-collar and other serious criminal prosecutions. Stockwoods' commercial litigation practice includes commercial and corporate disputes, fraud actions and securities and competition law class proceedings. Recent work includes Nader Hasan's acting for the Criminal Lawyers' Association, an intervenor in the Supreme Court of Canada case R. v. S.H., which dealt with Canada's Evidence Act provisions on the authentication of digital evidence. Stockwoods' Nader Hasan, Justin Safayeni and Spencer Bass — in partnership with environmental law charity Ecojustice — also recently launched a constitutional challenge against Ontario for failure to take action on climate change.
Woods LLP
Montréal | http://litigationboutique.com/
Woods LLP is a boutique firm specializing in litigation, arbitration, and insolvency. Its lawyers are bilingual, trained in civil and common law, and called to the bar in various jurisdictions in Canada, the U.S., France, and England.
After recruiting former Supreme Court of Canada Justice Clément Gascon in 2020, Woods recently welcomed Sylvain Rigaud. Widely regarded as a leading insolvency practitioner in Canada, he strengthens and expands the accomplishments of Woods' already well-established insolvency group. Recent work by the team has included some of Canada's most prominent insolvency and restructuring cases.
Lawyer Caroline Biron says that in recent years, the firm has steadily grown its international arbitration practice. Woods is one of the few firms in Canada with an international arbitration practice. Ten years ago, when Stephen Drymer joined the firm, he was the sole lawyer working in that area, she says. The firm now has seven lawyers working in international arbitration. Newly-appointed partner Eric Bédard is also an active member of the Canadian and international arbitration community. He notably joined Arbitration Place's NextGen Roster in April 2021, bringing a wide range of expertise, skills, and experience to the roster.