Bill comes into force on day to be fixed by order of Governor in Council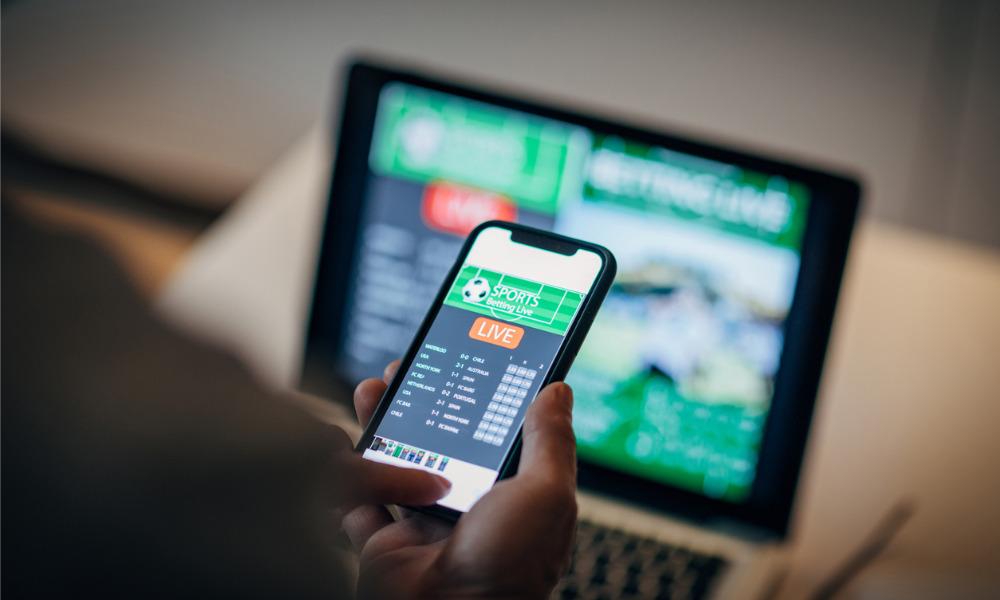 David Lametti, federal justice minister and attorney general, has announced the royal assent of Bill C-218, which allows Canadians to engage in sports wagering in a legal, regulated and safe environment either online or in physical facilities.
An Act to amend the Criminal Code (sports betting) — also known as the Safe and Regulated Sports Betting Act — amends paragraph 207(4)(b) of the Criminal Code to allow a provincial government, or a person or entity licensed by the province's Lieutenant Governor in Council, to conduct and manage a lottery scheme within such province that involves betting on a race, fight, single sport event or athletic contest.
The bill seeks to provide provinces and territories with the discretion to handle single-event sport betting in their jurisdictions, except in relation to horse racing, which will be maintained by the federal government, said Lametti in a statement. Provinces and territories can then use these gambling revenues to finance programs and services promoting health care, education and other initiatives, as they already do with other lottery revenues.
The new legislation, which responds to the urging of labour leaders especially from communities along the Canada-U.S. border following similar changes introduced in numerous border states, also aims to strengthen the economy and to support well-paying jobs for Canadians, said Lametti.
The justice minister thanked all the parties who cooperated in enabling the bill's passage, including Irek Kusmierczyk, the member for Windsor—Tecumseh; Chris Bittle, the member for St. Catharines; Vance Badawey, the member for Niagara Centre; Kevin Waugh, the member for Saskatoon—Grasswood and sponsor of the bill; and Brian Masse, the member for Windsor West.
"These members, from three different parties, demonstrated how important legislation can drive cooperation across party lines," said Lametti in the news release, noting that the changes introduced by the bill align with similar amendments proposed by the Canadian government through Bill C-13 in November 2020.
Lametti said that the federal government is presently communicating with provinces, territories, Indigenous nations, communities and organizations interested in discussing gambling regulation in Canada, so that it can more effectively respond to calls for better opportunities for Indigenous peoples to be involved in gaming-related conduct and regulation in the country.
The bill received royal assent on June 29 and comes into force on a day to be fixed by order of the Governor in Council.
Don Bourgeois, former general counsel for the Alcohol and Gaming Commission of Ontario, served as a key witness before the Senate committee that approved the legislation. Bourgeois now offers gaming-related compliance, regulatory and legal advice to Torstar Corporation, a Toronto-based holding company.
Torstar welcomed the new iGaming Ontario, announced by the provincial government on the heels of Bill C-218's passage, which will serve as a subsidiary of the Alcohol and Gaming Commission of Ontario and which will conduct and manage internet gaming in Ontario if offered by private operators.
"Torstar supports a legal and regulated iGaming market that will provide consumer choice, consumer protections, a return to taxpayers and a robust responsible gaming program," said Jordan Bitove, co-owner of Torstar, in a news release. Torstar now plans to include single-event sports wagering when it establishes an online casino betting brand within the regulated provincial online gaming market in this year's fourth quarter.
Legal sports wagering will promote integrity and ensure that money that ordinarily goes to illegal sportsbooks will instead become incremental tax dollars for health care and education, said Paul Rivett, chairman and co-owner of Torstar, in the same release.