Appellate court says judges must consider systemic racism when sentencing Black offenders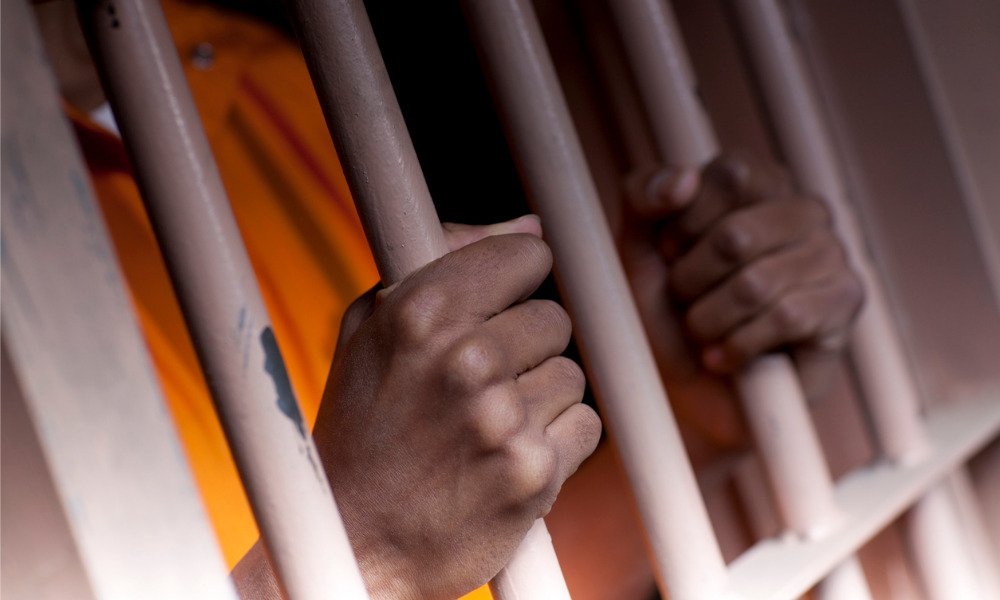 A Nova Scotia appellate court decision on sentencing Blacks could have ramifications across the country, says a counsel for the intervener.
"I think it's a ruling of national importance, because it requires judges to reckon with the impact of Canada's history of anti-Black racism and over incarceration before determining [a] sentence for Black people," says Faisal Mirza, who acted as counsel for the Criminal Lawyers' Association before the Nova Scotia Court of Appeal.
"What it's telling judges is that the touchstone principle of proportionality can only be accomplished when critical information is made visible through an IRCA [Impact of Race and Culture Assessments] report."
In R. v. Anderson, Justice Anne S. Derrick, on behalf of a five-judge panel, said that inquiring about the systemic issues facing Black Nova Scotians could help reduce the levels of incarceration in that community.
The appellate court ruling follows a change to the Criminal Code in 1996 that required judges to consider the particular circumstances of Indigenous offenders during sentencing.
The decision, which was released on Aug. 17, involved the case of Rakeem Rayshon Anderson, a Black Nova Scotian who was found guilty on five firearm-related charges in June 2019. Police had found a .22-calibre revolver in his waistband following a traffic stop in November 2018.
In February 2020, Provincial Court Chief Judge Pamela Williams gave Anderson a conditional sentence of two years less a day, along with two years' probation. She said her sentencing decision was supported by the results of an Impact of Race and Culture Assessment (IRCA) report on Anderson; she had also heard evidence from the authors of the IRCA and two other witnesses.
The Crown at sentencing had sought a federal penitentiary term in the range of two to three years. On appeal, the Crown took the position that the conditional sentence was a fit and proportionate sentence, and without errors in law, but requested guidance from the Court in applying the principles of sentencing to offenders of African descent. The interveners -- the other of which was the African Nova Scotia Decade for People of African Descent Coalition -- also requested this guidance.
In her reasons, Justice Derrick examined the history of anti-Black racism and recognized the over-incarceration of Blacks.
"What all the parties agree on is that every dimension of the highly individualized sentencing process should be informed by evidence from what have come to be known as Impact of Race and Culture Assessments (IRCAs)," she wrote. "IRCAs bring into sharp focus both the historic injustices and systemic racism perpetrated against persons of African descent and the specific offender's life experiences."
The first reported decision using an IRCA was in 2014, in a Provincial Court decision written by Justice Derrick when she sat on that court.
The IRCA "assists judges with understanding the path to rehabilitation and culturally competent programs that advance the protection of the public or the community," says Mirza, a partner in Mirza Kwok Defence Lawyers in Mississauga, Ont., and a co-founder of the Sentencing and Parole Project, which focuses on anti-Black racism in the criminal justice system.
"It recognizes that in order to craft a just sentence and satisfy the fundamental principles of sentencing, given Canada's history of anti-Black racism, it's important that judges have an IRCA" to use. "It also assists judges and administration of justice, because it promotes a pathway to rehabilitation."
The IRCA provides the necessary information to create a more level playing field and access to justice that racialized people, who are over-represented in the criminal justice system, have not had in the past, he adds.
In her reasons, Justice Derrick also noted the federal government's proposed Bill C-22, which would repeal many mandatory minimum sentences in order "to address the systemic discrimination and disproportionate representation of Indigenous and Black offenders in federal prisons. …
"Bill C-22 is an explicit recognition by the Federal Government that systemic change is required to recalibrate the sentencing options for Indigenous and racialized offenders and reverse their disproportionate incarceration," Justice Derrick wrote.
"It speaks to what the Supreme Court of Canada noted in Gladue: 'Overincarceration is a long-standing problem that has been many times publicly acknowledged but never addressed in a systematic manner by Parliament.' Its proposed reforms would enhance the discretionary powers of judges in sentencing Black offenders."
In explaining their sentences, she continued, "judges should make more than passing reference to the background of an African Nova Scotian offender. It may not be enough to simply describe the offender's history in great detail. It should be possible on appeal for the court to determine, based on the record or the judge's reasons, that proper attention was given to the circumstances of the offender. Where this cannot be discerned, appellate intervention may be warranted."
The fact that the Anderson decision came from a unanimous five-judge panel of the Nova Scotia Court of Appeal "is a strong signal to the rest of the country that our courts should be adopting a similar approach," says Mirza, in particular since Nova Scotia "has one of the deepest and richest histories with respect to the Black community in Canada."
We are "at the doorstep of real change," he says, "and it's up to the system to embrace the use of these reports, to address anti-Black racism, and to permit more fair outcomes while addressing overincarceration. Those who would say that sentencing based on the IRCA gives a "race-based discount" are "completely misinformed," he adds.
"This actually promotes equality and ensures that there's an opportunity" more on par with that of wealthier people, who can afford to have multiple expert reports prepared in their defence and hire elite lawyers to represent them.
With files from The Canadian Press.