Annual review found he still at significant risk of inflicting harm, threat to public safety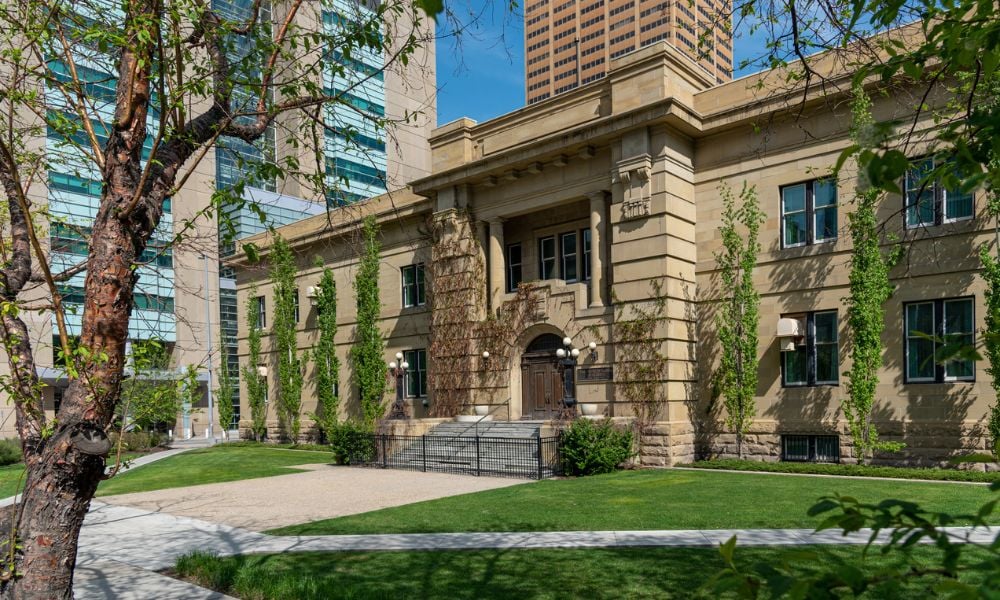 The Alberta Court of Appeal ruled that the Review Board should include the nature, type, and extent of psychological harm a detainee is at risk of inflicting if they were absolutely discharged.
Brandon Ross was in a brief romantic relationship with a woman. He later became possessive and controlling, constantly monitoring her, and threatened her with a machete. The woman refused to see him again, but he threatened to stalk her.
Ross was arrested and later became violent. He attempted to kick both the arresting officer and the police officers at the station. He was charged for these actions against the police.
After a psychiatric assessment, the examining psychiatrist concluded that he may have a defence under section 16 of the Criminal Code, or that Ross "suffered from a mental disorder that rendered him incapable of appreciating the nature and quality of his acts or knowing they were wrong."
The trial judge appeared to have accepted the diagnosis without analysis.
When Ross was transferred to the Alberta Hospital, the forensic psychiatrist assessed Ross and concluded that Ross did not suffer from the mental disorder described under section 16 but had borderline personality disorder, an anti-social personality, and a cannabis use disorder.
Nevertheless, Ross was kept in the hospital for ten years, during which he continued to exhibit violent behaviour. He was also criminally charged and sentenced for threatening another casual romantic partner.
The Review Board reviewed his status annually, as required. Ross sought an absolute discharge so he could live with his parents in Camrose, or alternatively, a conditional discharge. However, the Board ruled that a full warrant was necessary.
Ross appealed this decision, but before it was heard, he was allowed to live in Camrose with his parents subject to a conditional discharge.
Ross pursued his appeal on the Board's finding that he remained a significant threat to the safety of the public, alleging that it was unreasonable and unsupported by evidence.
The appellate court agreed in part.
Nature, type, and extent of psychological harm must be indicated
In R v Ross, 2023 ABCA 7, the appellate court ruled that the Board's assessment that Ross posed a greater risk of psychological harm should have included some indication of the type of harm concerned and whether the risk had been reduced by Ross' treatment over the past decade.
As Ross' next annual review is soon, the appellate court asked the Board to specifically address the issue of potential harm and indicate the nature and extent of psychological harm Ross is at risk of inflicting if he was to be discharged absolutely.
Another issue to be addressed by the Board was whether Ross qualified to be exempt from criminal liability on account of mental disorder.