Human Rights Committee member Marcia Kran calls her participation even 'more important now'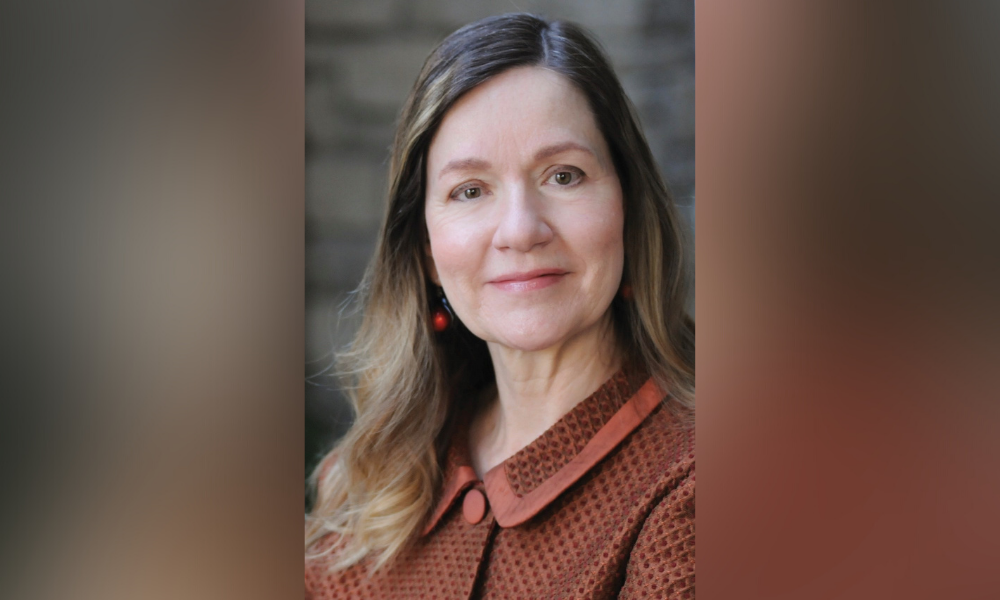 On June 17, 2020, Canada lost a second bid for one of the rotating seats on the United Nations Security Council, following a loss ten years prior. But as Canada looks to reassert itself at the UN, its focus may shift to the UN treaty bodies.
Canada has a long legacy here, particularly at the UN Human Rights Committee: starting with renowned jurist Walter Tarnopolsky, moving to human rights advocate Max Yalden, and currently to Marcia Kran, who was recently elected to her second term as an expert member. And Canada recently nominated another jurist to the UN Committee on the Rights of Persons with Disabilities – human rights and disability rights scholar Laverne Jacobs.
These developments come when the federal government appears to be attempting to retake its place on the world stage as a leader at the UN, with a focus, perhaps, on the human rights bodies within the UN Office of the High Commissioner for Human Rights (OHCHR).
When Marcia Kran was first elected to the Human Rights Committee in 2016, Prime Minister Justin Trudeau tweeted his congratulations, noting that "Canada is back" and making a re-entry onto the multilateral stage at the UN.
Under Stephen Harper's Conservative government, Canada lost its bid for a seat in the 2010 Security Council elections to Germany and Portugal; it had held a seat for one term each decade since 1948. It lost again, in 2020, "to some very good competition," says Kran: Ireland and Norway. "These countries are pursuing some of the same values, the same objectives that Canada would have pursued."
Kran is a Vancouver-based Canadian lawyer and former director of the Research and Right to Development Division at the OHCHR in Geneva. From the small town of Morris, Manitoba, she began her legal career in 1981 as a Crown attorney in Winnipeg for the Province of Manitoba. She was the first female prosecutor to handle proceedings in the Northern Manitoba circuit courts. She later became legal policy counsel at the Department of Justice in Ottawa, before moving on to an international career that included roles in the Crime Prevention and Criminal Justice Branch of the United Nations Office in Vienna, at the UN Centre for Human Rights in Geneva, and as the head of the National Criminal Justice Reform Programme at the Open Society Justice Initiative in Budapest. She is also a consultant to the UN and other organizations on human rights and justice reform.
"Canada decided to nominate me [to the Human Rights Committee] because of my background, my track record in human rights because I had practical country experience, as well as the in-depth knowledge of international human rights law: from the practical application point of view, but also from the substantive legal point of view," Kran says. The Canadian government also lobbied on her behalf, she adds, with Canada's ambassador to the UN, Bob Rae, chairing a dialogue last year (remotely), which allowed her to interact with ambassadors from the other UN states; she received votes from 109 countries.
The Human Rights Committee develops legal recommendations on what states need to do to respect civil and political rights in those countries. Legal recommendations follow "constructive dialogues and] reviews of the performance of the state." Geneva will send a delegation to a country, there is a Q&A exchange, and then recommendations are issued on areas that need improvement. The committee also decides cases, and until the COVID-19 pandemic hit, Kran was regularly travelling to Geneva for committee sessions (they now hold these remotely).
She recalls being very active in reviews of Norway and the Netherlands and "many countries that one would think have good human rights records. But as far as human rights are concerned, all countries are developing countries, and there is room for improvement."
The committee also relies on civil society information to perform its work, including from grassroots NGOs, "on the situation from their perspective … in the country," as well as international NGOs such as Amnesty International, Human Rights Watch, and the International Commission of Jurists.
"That gives us a balanced view," which is necessary because "we really have to get it right. We have to make sure that the information we have is reliable. When we engage in the dialogue, and when we later make recommendations to the country, it's very important for our reputation."
Committee roles are voluntary, and while Kran is happy to have been re-elected, she notes that "it's a challenging role to play." For one, "the world has changed a lot between 2016 and this election" in 2020, she says. "The challenges to human rights that we see every day was a factor I took into account when I decided to run again."
She says it is important for a Canadian to be sitting on the committee and that Canadians are participating in UN processes and standing up for human rights and the rule of law. "It's probably more important now than when I first ran because the political pulse in the UN is really in the other direction," she says. "A large number of countries are working to change the international human rights standards, and reduce the effectiveness of the human rights regime that was set up after the Second World War; … not all countries are friendly to human rights, or appreciate the work of scrutiny, the reviews of performance on human rights matters."
This summer, Canada nominated Laverne Jacobs, a professor at the University of Windsor, as an expert member on the Rights of Persons with Disabilities committee.
"I'm delighted to see Canada taking steps to increase its role at the UN," says Kran. On the Human Rights Committee, "because we're independent experts, and applying human rights law, the work we do is very valuable in guiding states in developing new law and policies. My concern is that people on the ground are better protected, that states take action to protect rights.
"I would like to see more countries engaging with the committee and implementing our views."