2020 marks three decades since United Nations adopted the Basic Principles on the Role of Lawyers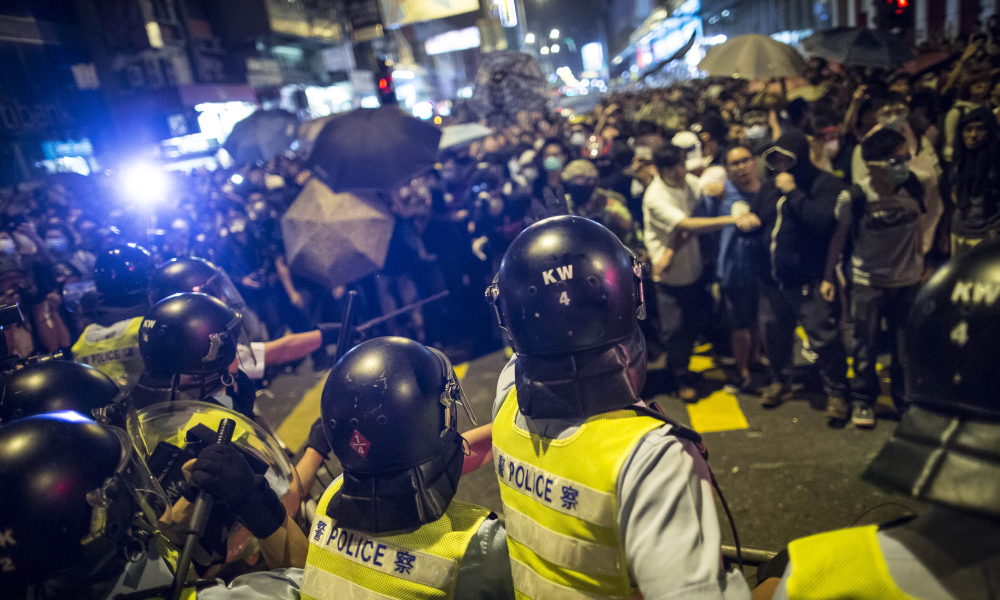 Lawyers' Rights Watch Canada has released a report summarizing its interventions at the United Nations.
In 2005, the UN granted consultative status to the volunteer-run organization comprised of about two hundred Canadian lawyers. Since then, LRWC has advocated on behalf of lawyers and other human rights defenders before the UN Human Rights Council and other UN bodies.
Catherine Morris, executive director of LRWC, explained these advocacy efforts in a report published on Oct. 27 on Slaw.ca, which marked the 30th anniversary of the UN Basic Principles on the Role of Lawyers.
The report noted that the impacts of the COVID-19 pandemic have worsened the breaches of human rights worldwide and have endangered lawyers in many countries, particularly in the Philippines, Turkey and China. LRWC continues to remotely engage with the Council to help protect the rights of lawyers to deliver independent legal services and to promote access to justice without fearing persecution or improper restrictions, the report said.
LRWC, in collaboration with other organizations, has been calling for UN intervention to stop and to seek accountability for the killings of Philippine lawyers since 2016, when the election of Philippine President Rodrigo Duterte sparked a campaign of extrajudicial killings and targeted assassinations of lawyers and other human rights defenders. President Duterte himself has incited these killings and has threatened to kill these defenders, the report said.
LRWC added its voice to the global advocacy that led to the UN Human Rights Council's passage of Resolution 41/L.2 in July 2019, resulting in the UN High Commissioner for Human Right's June 2020 report that confirmed the killings of hundreds of human rights defenders in the Philippines and called for an independent investigation of the alleged human rights violations. LRWC also made a statement to the Council in June that listed the names of over 70 jurists and legal workers who were killed or who survived attempts against their lives since July 2016.
Since 2006, LRWC has also worked on letters, reports, an amicus brief and numerous interventions at the UN in relation to the mass arrests, convictions and imprisonment of over a thousand lawyers in Turkey who had advised clients in politically sensitive cases. The COVID-19 pandemic has put these detained lawyers at a heightened risk, the report said.
LRWC intervened at the Council in July and September to discuss the terrorism charges against the Turkish chairperson of Amnesty International and to emphasize that, during the April release of 90,000 prisoners amid the COVID-19 pandemic, lawyers and human rights defenders had been excluded.
LRWC and other lawyers' organizations issued a joint letter to Special Procedures of the UN Human Rights Council regarding the case of detained human rights lawyer Ebru Timtik, who had been convicted under terrorism laws after trials which the LRWC dubbed grossly unfair. Last August, Timtik died following a hunger strike she undertook as a plea for fair trials for herself and for her colleagues.
Since 2005, LRWC has also intervened at the UN as a part of the international advocacy to hold China accountable for human rights violations. In June, UN independent experts urged the adoption of collective measures to deal with how fundamental freedoms have been repressed in China and with how protest and democracy advocacy have been stifled in Hong Kong. In response, LRWC, alongside over 300 other organizations, called for an international mechanism that would monitor and report on human rights violations.
In September LRWC issued a statement criticizing China's imposition of a national security law in Hong Kong that it said had criminalized peaceful dissent and human rights advocacy, and has since led to the arbitrary detention of hundreds of dissidents.