Bennett Jones joins Davies as legal advisor in Ontario's Cornerstone, Australia firm deal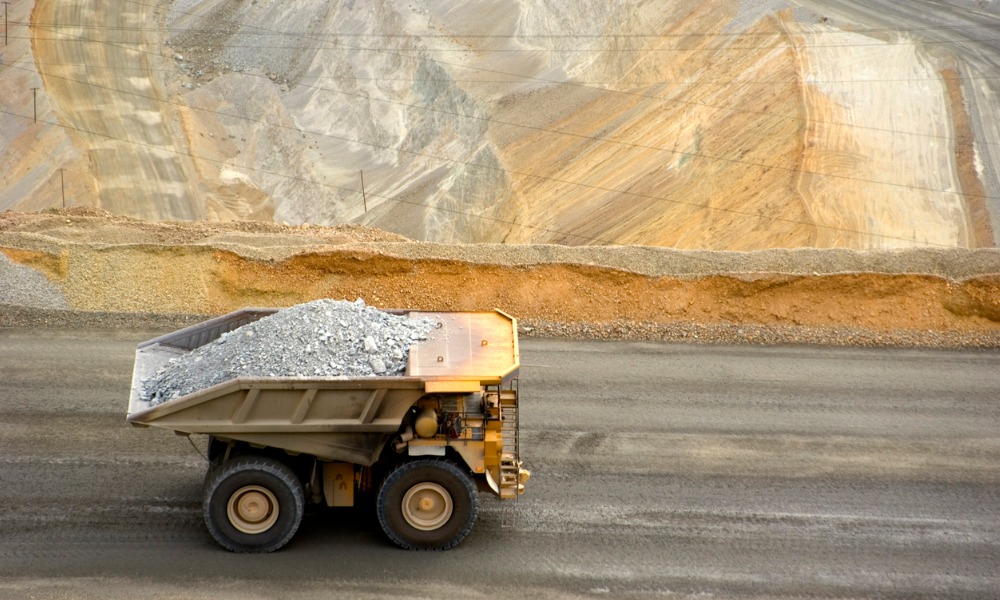 Davies Ward Phillips & Vineberg was involved in two deals this week, including Copper Mountain Mining Corporation's $317.5 million (US$230 million) sale of Australian copper project to a South Africa-based gold mining company. Bennett Jones joined Davies in the merger of Ontario-based Cornerstone Capital Resources to Australian mining firm.
Copper Mountain to sell Australia-based copper project to Harmony for $317.5 million
Copper Mountain Mining Corporation agreed to sell the Eva Copper Project and its 2,100 sq km exploration land package in Queensland, Australia to Harmony Gold Mining Company Limited for a total consideration of up to $317.5 million (US$230 million).
Davies Ward Phillips & Vineberg LLP and Corrs Chambers Westgarth are serving as Canadian and Australian legal counsel, respectively, and Macquarie Capital as financial advisor to Copper Mountain.
Copper Mountain President and CEO Gil Clausen said, "We are pleased with this transaction as it demonstrates the value the company has developed in the Eva Copper Project since our acquisition of Altona Mining Limited in 2018. It also recognizes the exploration upside that exists on the surrounding prospective land package."
Copper Mountain CFO Letitia Wong added, "This transaction strengthens our balance sheet and allows the company to evaluate options with respect to our long-term capital structure. The Copper Mountain Mine is expected to generate healthy free cash flow starting in 2023 and we expect mine operations and the 65,000 tonnes per day expansion to be self-funded going forward."
The deal is anticipated to close in the first quarter of 2023.
Mining firms Cornerstone, SolGold agree to friendly merger
Ontario-based Cornerstone Capital Resources and Australia-based SolGold, two mining exploration company operating in Ecuador, agreed to a friendly merger in which SolGold will acquire all of the issued and outstanding shares of Cornerstone.
Davies Ward Phillips & Vineberg is serving as legal counsel to Cornerstone and Paradigm Capital and Maxit Capital are acting as financial advisors.
Bennett Jones LLP is serving as legal counsel and Citi as financial advisor to SolGold.
Under the terms of the deal, each Cornerstone share will be exchanged for 15 SolGold common shares. Current SolGold and Cornerstone shareholders are expected to own approximately 80 percent and 20 percent, respectively, of the combined group. SolGold may opt to pay 20 percent of the consideration in cash.
Cornerstone President and CEO Brooke Macdonald said, "The merger allows our shareholders to maintain exposure to the world class Cascabel Project and is a step towards maximizing value. Having considered the landscape, we are convinced that combining forces with SolGold will unlock significant value for all shareholders. The strategic review for the combined group aligns with our views on the best path forward. Today represents a significant milestone for all Cornerstone stakeholders and I would like to thank them for their support over the years."
SolGold CEO and Managing Director Darryl Cuzzubbo said, "It has been my view from the start that SolGold and Cornerstone are more valuable together than apart. This is an exciting value enhancing transaction for all stakeholders. This transaction also sets the stage for a strategic review of the combined group as we methodically assess options that are in the best interest of our shareholders."
Canadian Utilities to acquire wind, solar assets from Suncor Energy for $1 billion
Canadian Utilities Limited, a natural gas and electricity generation company, and Suncor Energy, an Alberta-based oil company, entered an agreement in which Suncor will sell its wind and solar assets to Canadian Utilities for $1 billion (US$730 million).
The assets include the Magrath, Chin Chute, Adelaide, and Forty Mile wind farms.
"Divesting of these wind and solar assets further streamlines our portfolio so that we can concentrate our efforts on our core business," said Suncor Interim President and Chief Executive Officer Kris Smith. "Our ESG efforts will continue to advance in other areas that are complementary to our core business such as replacing coke-fired boilers at Base Plant with lower emission cogeneration units, investing in hydrogen and low-carbon fuels and accelerating commercial scale deployment of carbon capture technology."
The deal is anticipated to close in the first quarter of 2023.