BMO, Ares lead $408 million funding round of US-based fresh food company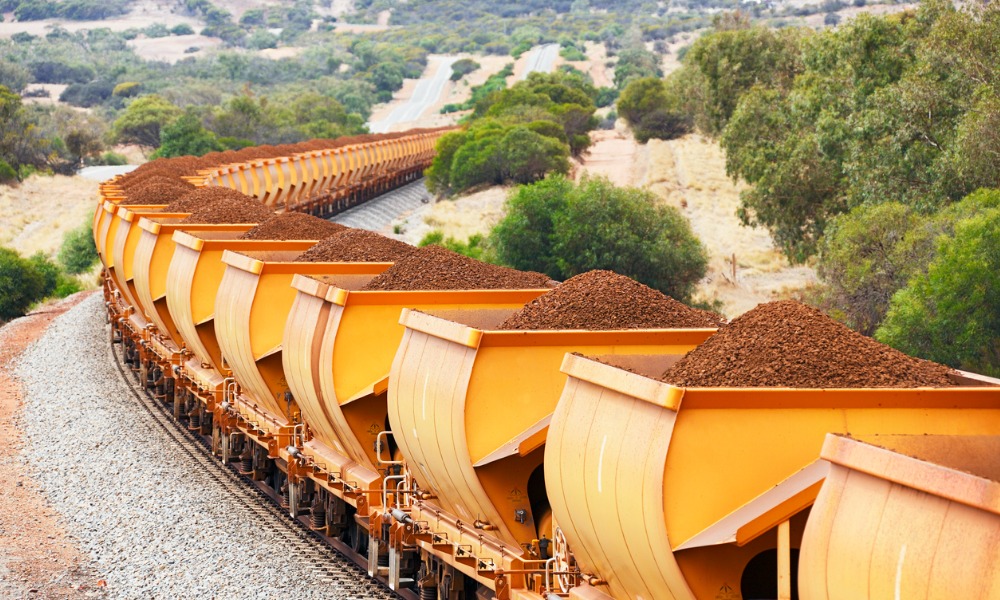 Cassels advised the British Columbia-based purchaser Northern Superior Resources Inc., while Fasken assisted Ontario-based Royal Fox Gold Inc. in an agreement that merges the two mining firms. Also in this week's deals roundup is BMO Impact Investment Fund and Ares Management leading the $408 million fundraising round of a US-based fresh food company.
BC-based Northern Superior to acquire Ontario's Royal Fox for $17 million
Northern Superior Resources Inc., a British Columbia-based metals exploration company, has definitively agreed to acquire Royal Fox Gold Inc., an Ontario-based mining firm, in a deal valued at $17 million.
Cassels Brock & Blackwell LLP is acting as legal counsel and Cormark Securities Inc. as financial advisor to Northern Superior in connection with the transaction.
Fasken Martineau DuMoulin LLP is acting as legal counsel and Stifel GMP as financial advisor to Royal Fox in connection with the transaction.
"Northern Superior has always been a huge proponent of the potential of the Chapais-Chibougamau mining district," said Northern Superior President, CEO and Director Thomas Morris. "The recent geological success we, and others, have had in the camp has demonstrated that this camp has the potential of Tier-1 mining scale. By assuming a leading role in the consolidation of the camp via the recent acquisition of Genesis Metals and now the acquisition of Royal Fox, not only have we consolidated four of the most important properties in the camp under one company but have dramatically increased and accelerated the potential value creation by increasing the scale of the operation, providing geological and operational synergies."
"Rarely are we presented with an opportunity to consolidate an emerging gold camp in such a favourable jurisdiction," said Royal Fox President, CEO and Director Simon Marcotte. "The small radius within which the resources are being consolidated is expected to create synergies, which would improve the economic potential of the camp, and accelerate its development. I couldn't be more excited to see this opportunity taking hold and look forward to working with our new partners."
Upon deal completion, the new board will consist of four members of the current Northern Superior Board and three directors from Royal Fox, namely Frank Guillemette, Victor Cantore, who will be appointed Executive Chairman, and Simon Marcotte, who will be appointed President and CEO.
The deal is anticipated to close in November 2022.
BMO, Ares lead Gotham Green's $408 million fresh funding
Gotham Greens, a New York-based pioneer in the indoor farming and plant-based fresh food sector, announced that it had raised $408 million (US$310 million) in a fundraising round led by BMO Impact Investment Fund (IIF) and Ares Management funds. Other investors include Commonfund, RockCreek, Kimco Realty Corporation, Manna Tree Partners and The Silverman Group.
Gotham Greens plans to use the proceeds to fund projects in the US, including new greenhouses currently under construction in Texas, Georgia, and Colorado, the expansion of existing greenhouses in Chicago and Providence, and future projects and acquisitions in other regions.
"Gotham Greens was founded with a vision to advance indoor farming and sustainably grow high-quality leafy greens in cities across America every day of the year," said Gotham Greens Co-Founder and CEO Viraj Puri. "With increasing climate and supply chain-related issues facing our food system, it's more important than ever to bring innovative farming solutions that grow high-quality produce while using fewer precious natural resources. Gotham Greens is growing fast, and we look forward to bringing our brand to new markets in the coming months."
"The Gotham Greens management team has a demonstrated track record of successful execution, having developed a distributed network of greenhouse facilities with near national reach while producing positive facility level unit economics, a key differentiator in the indoor farming space," said BMO IIF Managing Director Marc Khouzami. "BMO IIF is excited to be partnering with Gotham Greens on the next stage of the company's growth, as they continue to expand their market share and solidify their position as a leading indoor farming operator."
"Ares is excited to support Gotham Greens' plans to expand its leadership within the fast-growing controlled environment agriculture sector," said Mike Roth, Partner in the Ares Infrastructure Opportunities strategy. "Through its innovative approach to food production, Gotham Greens has built a resilient business model that also drives positive environmental and social impact within its communities. We look forward to collaborating with the Gotham Greens team as we continue to advance our commitment to support sustainable climate infrastructure while seeking to deliver attractive returns for our investors."
FYiHealth Group to acquire WestGroupe
FYiHealth Group, an Alberta-based healthcare organization backed by L Catterton, has agreed to acquire WestGroupe, a Quebec-based manufacturer and distributor of eyewear.
Upon deal completion, WestGroupe will continue to operate independently from FYi Health under the direct management of the Suliteanu family and Mike Debono.
"We are delighted to welcome the WestGroupe team to FYi Health Group," said FYiHealth Group Chair and CEO Alan Ulsifer. "The optical and eyecare market is changing, with new entrants constantly trying to disrupt the current procurement of eye care and eyewear. One of the main goals of this acquisition is to work with our industry colleagues and grow as a team to advocate for fair wholesale pricing in the market. This partnership will have a material positive impact for both FYi doctors and WestGroupe customers."
"Since its inception, WestGroupe has strived to be a leader in the North American optical industry by constantly trying to have a forward-looking approach to our business and industry," said WestGroupe President Michael Suliteanu. "Our focus will always be to ensure that independent ECPs have the products and programs they need to be competitive in this ever-changing marketplace. Our partnership with FYiHealth Group will allow us to develop new ways to add value to our customer base. FYiHealth Group was formed with the vision that doctors joining forces would be the future of the profession and the industry. We are proud to be joining a team that has been a fierce advocate of this amazing industry we have in Canada."