Navigating novel regulatory, legal, and tax issues allows company to serve devout clientele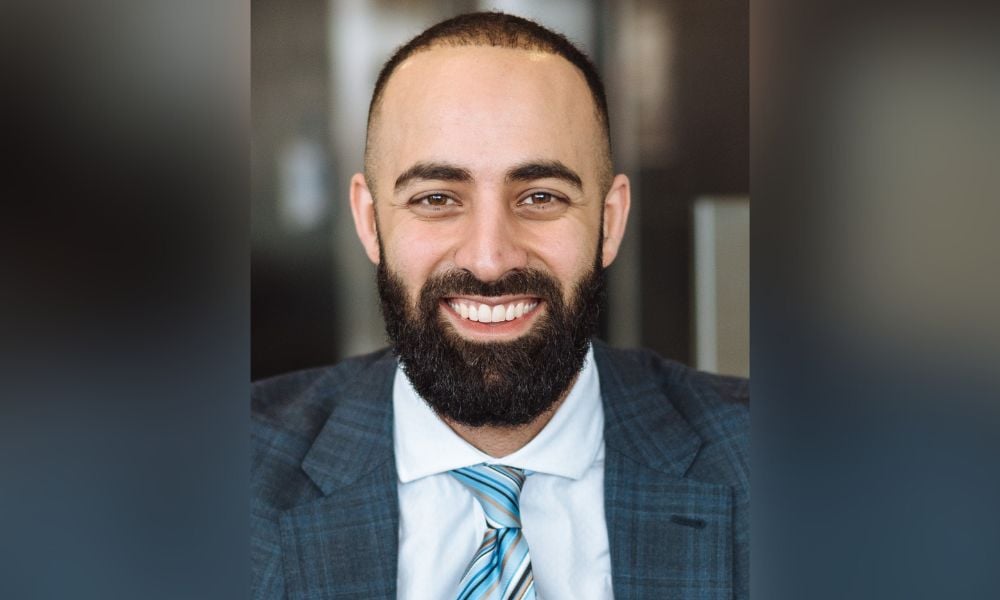 In the age of environmental, social, governance (ESG) considerations in business and finance, Dr. Mohamad Sawwaf has built a business helping customers find services reflecting their ethical principles by crafting an alignment between Canadian law and religious law.
Sawwaf, who has a doctorate in Islamic finance, is the founder and CEO of Manzil. The company offers services in real estate, wills, and financial services, all of which conform to Islamic law.
"It provides access to justice, access to homeownership," says Josh Rosenberg, a Toronto lawyer and external counsel for Manzil. He says that getting Sharia-compliant financing has been one of the biggest roadblocks prospective Muslim homeowners face. "This is an alternative for them. It provides them an ability to access that market, get that capital, and enter into the market – like every other Canadian can do."
"It's offering a product that doesn't always exist in the market," says Jonathan Rajzman, a lawyer at Schneider Ruggiero Spencer Milburn LLP, and external counsel for Manzil. "There's a lot of people looking for these loans, and the demand is high."
The 37-year-old Sawwaf began his career in financial services after undergrad, working as a financial planner and becoming familiar with conventional banking products, an experience which revealed that unmet demand.
"There was a lack of products available for the Muslim community," says Sawwaf. "They were constantly asking about what kind of Halal solutions are available – Halal solutions being Halal chequing and savings accounts, Halal credit cards, Halal mortgages, and Halal investments."
"I didn't know this at the time, but when I did my own research, there were actually none. There was no bank in Canada offering these services. There wasn't even a small, private financial institution offering these services."
He bounced around a few companies and did an MBA and another master's in corporate governance before earning his doctorate. During his MBA, he became a teacher's assistant for a professor specializing in Islamic finance. He built a theoretical foundation for understanding how Islam can apply to banking products while navigating Canada's regulatory, legal, and tax framework.
"What that course taught me was, absolutely, you can navigate it. There are solutions that can work within the current framework. But they're very creative solutions."
He began putting the theory into practice in 2017, and after two years of "R&D," Sawwaf had structured Manzil's first Halal mortgage program, which they launched in 2020.
To ensure their services harmonize with the divine commandments that many Muslims believe God revealed to the Prophet Muhammad through the Angel Gabriel, Manzil joined the Accounting and Auditing Organization for Islamic Financial Institutions as an associate member. Based in Bahrain, the AAOIFI provides Islamic banking standards globally.
The AAOIFI requires member institutions have an independent, three-person Sharia supervisory board, an internal Sharia advisor, and an external Sharia auditor and advisor.
"These are the three elements that need to be in place to ensure that you are, as an Islamic financial institution, properly governed; properly operating, internally; as well as properly audited, to instil public trust and confidence in your operation."
Manzil also consults with independent religious scholars, who have analyzed the company's products and transactions and provided certification.
"We're always appealing to the community," says Sawwaf. "We're never afraid to go and seek a different scholar's opinion on what we currently have.
"I think the community, right now, is quite comfortable that we are compliant, that all of our products are Halal, and if we were to launch new products, that those would be Halal, as well."
To make this happen in real estate transactions, Manzil developed a type of Murabaha – also known as "cost-plus" – financing. Interest is illegal under Islamic law. In a Murabaha transaction, the financier will overcome that by purchasing the property over time and selling it to the buyer at a markup.
Sawwaf notes that a Murabaha transaction is less complicated in countries like Saudi Arabia, Qatar, Kuwait, and the United Arab Emirates, which are tax-free jurisdictions. When the property switches hands in Canada, there is a land-transfer tax. The markup attracts a capital-gains tax. And because it is not an interest-based transaction, he says it is "participating in revenue" and GST is also applicable.
"These three main tax issues took us two-and-a-half years to overcome, with our legal teams and our tax consultants… That's just for the cost-plus transaction."
They also have Musharaka financing, a partnership model where the buyer and financier purchase the property together and equity is gradually transferred – without triggering an additional land-transfer tax – as the buyer pays the partner.
When it comes to estates law, Manzil offers digital will-making services. In Islam, says Sawwaf, the number-one priority in a person's last will and testament is that all their debtors are paid, and those who are owed have "the first right" on the deceased's property and assets. Aside from that, everyone is taken care of, justly, and "no one gets left behind." He says that even a "bad child" cannot be written out of the will.
For financial services, it is not Halal to use debt-bearing instruments such as Treasury bills or guaranteed investment certificates, nor can an investor participate in a debt structure with different levels or buy stocks in a public company with preferred classes of shares.
"Islam likes to keep things equal, and they like to equalize risk between investors and partners," says Sawwaf. But it is common in the financial services industry for transactions to be created and structured in a "lopsided" manner which favours the lender or the institution providing the financing, he says. "Islamic finance takes a more balanced approach."
He says that an Islamic financial institution does not lend money because money is seen as having no intrinsic value. Instead, they will participate in asset-backed transactions.
Sawwaf says that Manzil's plans include getting involved in commercial real estate transactions, offering car financing, student financing, Halal chequing, savings accounts, and charge cards.
"These are all of the low-hanging fruit and immediate needs of the community that we've been getting feedback on," he says. "Hopefully, by the end of 2023, we're going to have a full-fledged retail banking platform, not only for Canadian Muslims. It's designed for Canadian Muslims. But it's really designed for everyone who wants to participate in ethical banking."
"We do not shun anyone outside of the Islamic faith who wants to participate in any of these products. In fact, they're more than welcome. If you look at the UK banks that have structured Islamic products, you'll notice that almost 40 percent of their clients are non-Muslim. That just goes to show that Islamic banking can be for all."