Other deals include two crossborder M&A deals in energy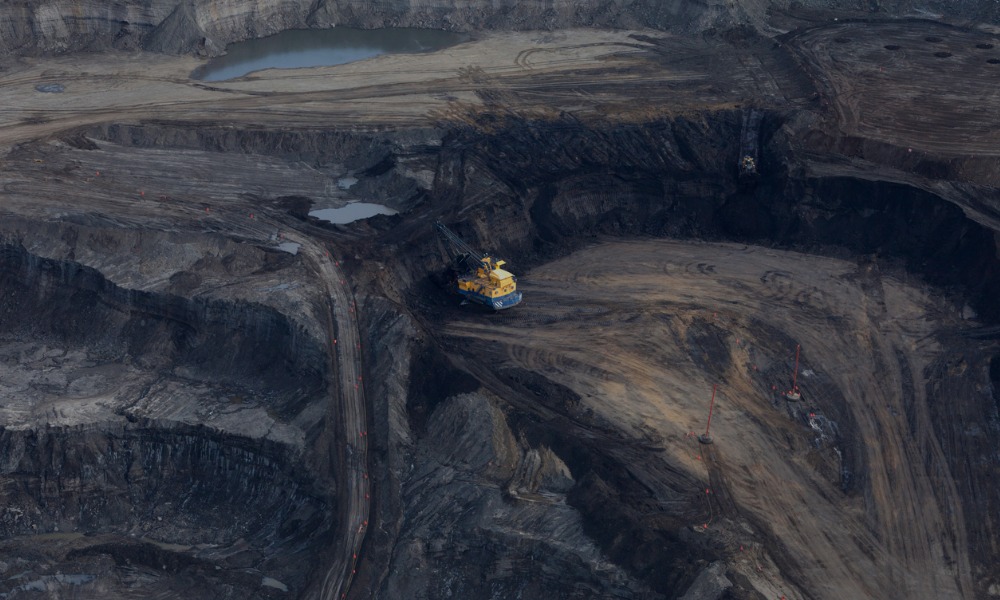 Montreal-based investment management company Aimia Inc. signed an agreement to acquire an Indian manufacturer of aquaculture solutions in a deal valued at $249.6 million. Other crossborder deals this week include two M&A deals in the energy and cannabis sectors.
Aimia to acquire Tufropes for $249.6 million
Aimia Inc., a Montreal-based investment management company, signed definitive agreements to acquire Tufropes Pvt Ltd., an Indian manufacturer of aquaculture and maritime solutions manufacturer, in a deal valued at $249.6 million. Aimia will partner with Paladin Private Equity LLC in connection with the deal.
Anagram Partners is serving as legal counsel and Kotak Investment Banking as sole financial advisor to Tufropes. JSA Law is serving as legal counsel to Aimia and Paladin.
Aimia CEO Phil Mittleman, said, "Tufropes represents an outstanding opportunity for Aimia and Paladin to invest in a global market leader, with a long track record of organic growth and strong free cash flow generation, while utilizing Aimia's sizeable tax attributes to further enhance returns for its stakeholders. We are excited to be partnering with Paladin Private Equity, whose experience and investment acumen will help Tufropes grow both organically and through potential acquisitions."
Tufropes founder Arun Goel, said, "Over the past 31 years, Tufropes has grown to be a global leader in the manufacturing of synthetic fiber rope and netting solutions. Our dedicated team and valued business partners have built a robust global platform and the time is right for the business to scale to new heights. We believe that Aimia and Paladin are the right partners to captain the next phase of this journey."
Deal is expected to close before the end of the first quarter of 2023, subject to regulatory approval and other customary closing conditions.
TotalEnergies buys additional share in Fort Hills for $312 million
French oil and gas company TotalEnergies, through its subsidiary TotalEnergies EP Canada Ltd., acquired an additional 6.65 percent interest in Fort Hills Energy Limited Partnership, owner of Alberta-based Fort Hills oil sands mine, in a deal valued at $312 million. The deal will raise TotalEnergies shares in Fort Hills to 31.23 percent.
TotalEnergies EP Canada also holds a 50 percent share in Surmont oil sands mine, another Alberta-based project.
TotalEnergies CFO Jean-Pierre Sbraire, said, "By seizing this opportunity to grow its business under attractive conditions, TotalEnergies EP Canada will deliver value to the future shareholders of the spin-off entity."
TerrAscend acquires Allegany Medical Marijuana Dispensary for $13.41 million
TerrAscend Corp., an Ontario-based cannabis operator with 32 dispensaries nationwide, acquired Allegany Medical Marijuana Dispensary (AMMD), a 10,000 square foot US-based dispensary, for $13.41 million (US$10 million).
In a press release, TerrAscend announced the plan to rebrand AMMD as The Apothecarium, in accordance with the company's retail dispensary concept.
"Our Maryland strategy is coming together nicely," said TerrAscend Executive Chairman Jason Wild. "When we entered the state, we planned to significantly expand our cultivation and manufacturing capacity, in addition to vertically integrating. Since that time we have completed and operationalized our state-of-the-art 150,000 square foot facility, and have now closed on the acquisition of this high-performing medical dispensary. I could not be happier with how well we are positioned for the expected launch of Maryland's adult use program."