McMillan, McCarthy, Norton Rose, Osler, Fasken also legal counsel this week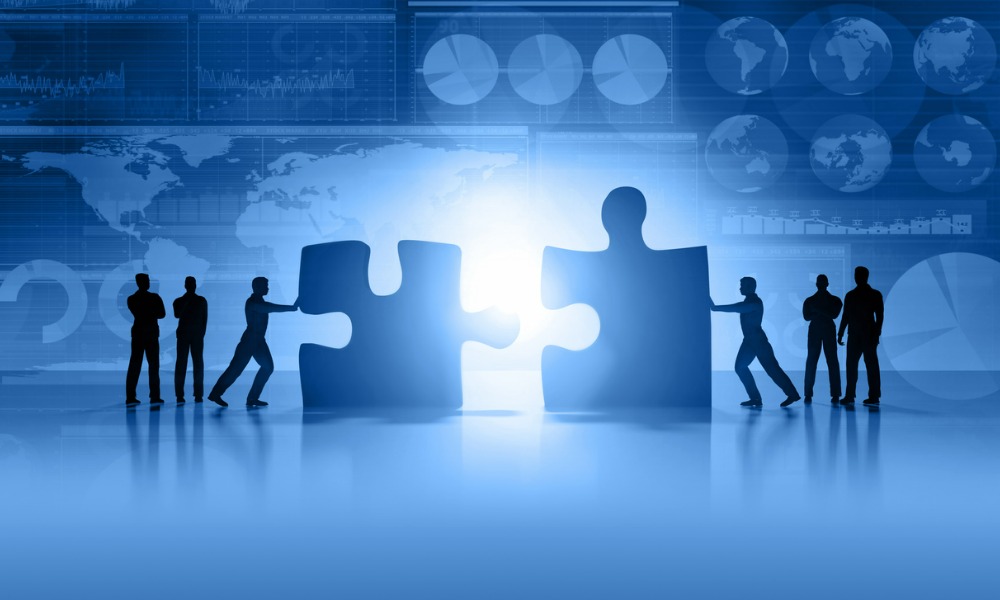 Blakes and Dentons advised two M&A deals this week, including the $1.8-billion sale of an Ontario-based digital investigation solutions developer to a private equity firm and the $525-million acquisition agreement between two Alberta-based energy firms. Also included in this deals roundup are McMillan, McCarthy Tetrault, Norton Rose Fulbright Canada, Osler, and Fasken serving as legal counsel
Magnet to sell to US-based Thoma Bravo affiliate for $1.8 billion
Magnet Forensics Inc., an Ontario-based software company that develops digital investigation solutions for law enforcement units, has agreed to sell to Mopheus Purchaser Inc., an affiliate of U.S.-based software investment firm Thoma Bravo, in a deal valued at $1.8 billion.
Blake, Cassels & Graydon LLP is serving as legal counsel to Magnet while Dentons Canada LLP is acting as legal advisor to the Special Committee.
McMillan LLP and Kirkland & Ellis LLP are serving as Canadian and US counsel, respectively, to Thoma Bravo.
Following deal completion, Magnet is expected to merge with Grayshift LLC, a U.S. mobile device digital forensics provider. Thoma Bravo has been a majority shareholder of Grayshift since July 2022.
"We believe the combination of Magnet and Grayshift will unlock tremendous value for our customers by further integrating and expanding our product suite which will result in more seamless workflows in the recovery and analysis of critical digital evidence to investigations and ultimately contribute to our shared mission of the pursuit of justice," said Adam Belsher, Magnet CEO. "We look forward to partnering with Thoma Bravo and Grayshift to build upon our digital investigation suite to further innovate and continue to serve a growing number of organizations and use cases. We are confident that this transaction — joining two complementary organizations to form a new private company — offers the most compelling value creation for all our stakeholders and is a testament to the value of digital investigation solutions, the Magnet platform, our talented team, and loyal customer base."
"Since early in Grayshift's history, Magnet Forensics has been a trusted and strategic partner," said David Miles, Grayshift Co-Founder and CEO. "Bringing Magnet and Grayshift together will accelerate innovation and ultimately transform digital investigations. Today's announcement is a defining moment in the industry, and together we will accelerate the future of digital forensics."
"We look forward to bringing together the complementary capabilities of Magnet and Grayshift to create a leader in the digital forensics and cyber security space," said Hudson Smith, Thoma Bravo Partner. "Digital evidence is an increasingly critical aspect of investigations and the combined company will be well-positioned to further market expansion, accelerate innovation, and provide even greater solutions to its customers. We look forward to leveraging Thoma Bravo's deep industry, operational and investment expertise to help the combined company capture the tremendous growth opportunities ahead."
The deal is expected to be completed by the second quarter of 2023.
Saturn to acquire Ridgeback Resources for $525 million
Alberta-based energy companies Saturn Oil & Gas Inc. and Ridgeback Resources entered a M&A offering wherein Saturn has agreed to acquire Ridgeback for $525 million.
Ridgeback assets consists of over 430,000 net acres of land in four main areas in Saskatchewan and Alberta.
Dentons Canada LLP is serving as legal counsel to Saturn with respect to the Ridgeback Acquisition, the Offering, and the amended Term Loan. Echelon Capital Markets and Canaccord Genuity Corp. are acting as financial advisors to Saturn.
Blake, Cassels and Graydon LLP is serving as legal counsel to Ridgeback, while CIBC Capital Markets and TD Securities Inc. are acting as financial advisors.
"This transformational acquisition is an important step for Saturn to establish material scale in its Alberta and Saskatchewan operations, where we will leverage our high quality light oil focused production that has considerable prospective development drilling inventory, our teams track record of operational outperformance and capital efficiency, a strong hedge book, and supportive strategic equity backers like GMT Capital Corp. and Libra Advisors, LLC to mitigate corporate risk, rapidly deleverage, and sustainably grow in a profitable manner for many years to come," said John Jeffrey, CEO of Saturn. "The attractive acquisition metrics and compelling economics of the Ridgeback Acquisition paired up with our existing portfolio of free cash flow generating assets will allow Saturn to repay all corporate indebtedness within three years, and ultimately provide a significant return of capital to enhance shareholder value."
The deal is expected to close in the first quarter of 2023, subject to customary closing conditions.
Ritchie Bros. to receive $668.5 million investment from US hedge fund
Ritchie Bros. Auctioneers Incorporated entered into an agreement with Starboard Value LP, an American hedge fund, in which Starboard will invest approximately $668.5 million (US$500 million).
In connection with the transaction, Ritchie Bros. also agreed to amend the terms of the acquisition of US auction services provider IAA. Following the approval by Ritchie Bros. shareholders and IAA shareholders, Starboard CEO Jeffrey Smith is expected to join the Ritchie Bros. Board of Directors.
McCarthy Tétrault LLP is serving as Canadian legal counsel to Ritchie Bros., while Goodwin Procter LLP and Skadden, Arps, Slate, Meagher & Flom LLP are serving as US legal advisors. Goldman Sachs & Co. LLC and Guggenheim Securities, LLC are acting as co-lead financial advisors to Ritchie Bros.
Blake, Cassels & Graydon LLP and Cooley LLP are serving as Canadian and US legal counsel, respectively, to IAA, while J.P. Morgan Securities LLC is acting as the exclusive financial advisor.
"We welcome Starboard's strategic investment in Ritchie Bros., which we believe will provide us with additional financial flexibility," said Ann Fandozzi, CEO of Ritchie Bros. "Starboard shares our belief in the potential of the combination of Ritchie Bros. and IAA. We look forward to benefitting from Jeff's expertise and working together as we complete this transaction, which we believe will deliver significant value to all our shareholders."
"We were investors in IAA's parent company prior to its spinout, so we know IAA well and are strong believers in the fundamentals of the business and the market opportunities that this transaction creates," said Jeffrey Smith. "We believe that, with Ritchie Bros.' leadership expertise, marketplace investments, yard footprint and comprehensive suite of solutions, they will be able to accelerate growth in each vertical. We are eager to work with the Ritchie Bros. team to ensure that the combined company executes on the significant synergy and growth opportunities outlined by Ritchie Bros. in today's investor presentation."
Victoria-based WeCommerce, Tiny merger values combined firm at $1.3 billion
Victoria-based firms WeCommerce, a software company, and Tiny, a technology venture capital firm, have agreed to a three-way merger with WeCommerce subsidiary 1396773 B.C. Ltd. (Subco). The estimated value of the combined business is approximately $1.3 billion (US$962 million).
In connection with the transaction, WeCommerce board of directors formed an independent special committee comprised of Tim McElvaine, Carla Matheson and Shane Parrish.
Norton Rose Fulbright Canada LLP is serving as legal counsel to WeCommerce, while Osler, Hoskin & Harcourt LLP is serving as legal advisor to the special committee.
Fasken Martineau DuMoulin LLP is serving as legal counsel to Tiny.
Co-CEO of Tiny, Andrew Wilkinson, said, "We have been building Tiny for over a decade and could not be more excited to go public through our merger with WeCommerce. We will continue our focus on acquiring exceptional businesses and holding them for the long-term."
Co-CEO of Tiny, Chris Sparling, said, "We are thrilled to merge WeCommerce with Tiny and are grateful for the strong support the transaction has received from our major shareholders. This is a great outcome for all parties as the combined company will have substantially more resources, scale and growth potential for many decades to come."
WeCommerce largest non-management shareholder, Bill Ackman, said, "I have always considered Andrew and Chris to be the Warren and Charlie of the technology investment world. They are outstanding operators and value investors, and I could not be more delighted that they have decided to go all-in and merge Tiny, which represents substantially all of their assets, with WeCommerce."
The deal is anticipated to close in April 2023.