Pandemic, concerns over foreign investment in key sectors means longer review process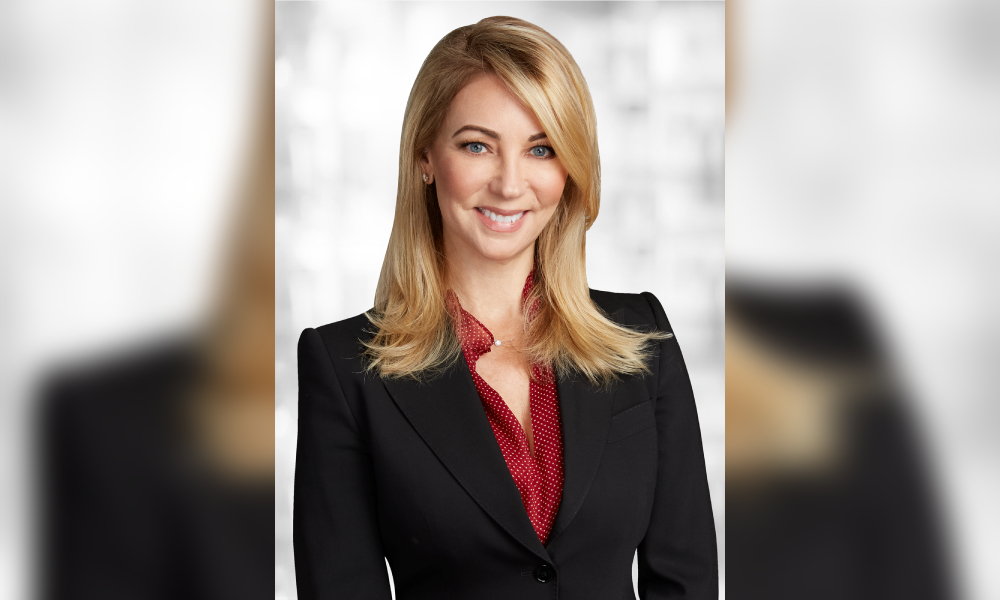 New federal rules on national security concerns that extend the timelines for getting acquisitions by foreign entities reviewed and approved, something that might further reduce the number of deals that come from places such as China, says Julie Soloway, Partner with Blake Cassels & Graydon LLP.
Soloway, who advises clients on foreign investments, says deals "are still getting done," but potential buyers, especially State-Owned Enterprises (SOEs) and those from certain countries such as China – may see themselves objects of greater scrutiny. As well, Soloway says there is a growing number of assets – healthcare resources technology, and those involved in food or pharmaceutical supply chains – will likely have to expect longer timelines and more uncertainty.
Overall concerns regarding national security and foreign investments have increased over recent years, Soloway says. "There has been a 'creep' upwards in reviews, with the security review provisions being used more."
In April, Innovation, Science and Economic Development Canada said in a policy guideline that it would be looking at healthcare deals more closely due to some of the issues that have arisen out of the Covid-19 pandemic. It would also tighten scrutiny on investments related to supply chains, as well as investments by SOEs.
The government noted at the time that "many Canadian businesses have recently seen their valuations decline as a result of the pandemic," and that "these sudden declines in valuations could lead to opportunistic investment behaviour from foreign investors.
"Foreign direct investment is essential in ensuring that Canadian businesses are able to invest in innovation and to compete in the global economy. The current circumstances, however, are unique."
The rules became more codified in a ministerial order that became law in late July when Innovation Minister Navdeep Bains extended the timelines for screening transactions for national security issues. The initial screening, which used to be capped at 45 days, can now take from 60 days to six months. Extended screenings have also been lengthened to 90 days from 45.
As of now, these timelines are valid until Dec. 31 of this year.
Soloway says the extension of deadlines was probably done to ensure that critical security issues were not missed because of government staff not meeting the deadlines as they were, especially with the pandemic and work from home provisions.
The government has publicly used an initial screening process under the Investment Canada Act's national security review power for two recent high-profile transactions. One is the takeover of Canadian gold miner Semafo Inc. by Endeavour Mining Corp., whose biggest shareholder is Egyptian billionaire Naguib Sawiris. The other is a bid by Chinese state-owned Shandong Gold Mining Co. Ltd. to acquire Arctic miner TMAC Resources Inc. The Endeavour transaction closed in early July after Ottawa said it would not pursue a full national security review.
Soloway says that public opinions on foreign investment in Canadian assets, especially those involving national security or particular countries, have trended downwards in recent years. In a public opinion survey conducted in May by Hill+Knowlton Strategies, 25 per cent of respondents did not want any foreign investment into Canada.
The survey also found very low support (less than 15 per cent in each case) for Chinese companies buying large stakes in Canadian companies in various sectors, including retail, food processing, telecom and manufacturing.
Support was higher for U.S. investors buying into Canadian businesses but still ranged from a low of 11 per cent support for investments in banking and a high of just 34 per cent support for U.S. investments in retail.
Soloway says the negative opinions against Chinese investors or SOEs are "generally reflective of the increasing diplomatic and trade tensions between China."
In the past six to 12 months, she says she has noticed a reduction in foreign investment from China, not necessarily tied to the timeline extensions but a general wariness to invest in Canada if it meant a "more intrusive" government vetting process. "There are other destinations it might prefer."
While there appears to be more scrutiny, Soloway also notes that most foreign investments are not subject to the process and are generally approved.
For the 2018-19 fiscal year, 962 foreign investment filings were completed under the Investment Canada Act; just nine of those were subject to the extended screening process, and seven were subject to full national security reviews.
"I think we're probably at the high watermark of government enforcement under the Investment Canada Act and national security provisions, but, if you look at the number of cases that actually receive a national security review, it's a small number," she says. "If you look at the numbers, the overwhelming majority are going through, and Canada is still encouraging and open to foreign investment."
While the timelines have been extended, Soloway says these deadlines are generally adhered to very strictly. "If you're a foreign investor looking to buy in Canada, you want some clarity on how long the process will take," she says.
"Once a deal gets signed up, time is of the essence, because it has everything to do with accounting, everything about getting revenue booked into a certain quarter, everything about financing and ability raise money, especially n a volatile market."