Fasken panel explored how conflict has affected mineral markets, regulatory implications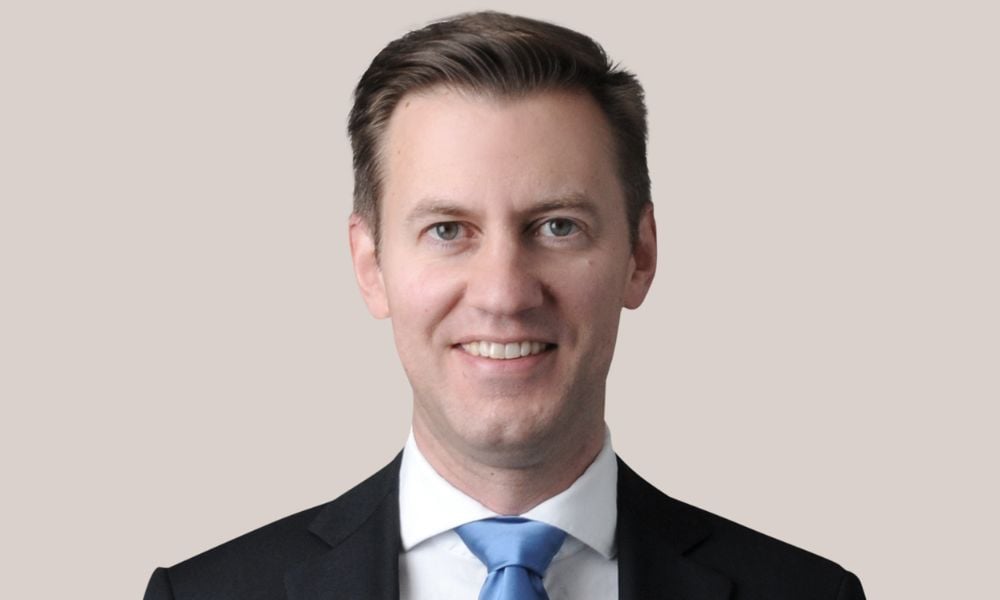 While Canada looks to become a powerhouse in critical minerals with its new Critical Minerals Strategy, Russia's invasion of Ukraine has also opened up space for Canadian expansion.
On March 6, Fasken convened a panel entitled "The Russian Invasion of Ukraine – how has it affected international mineral markets; National Security implications for Canada." The conversation included Daniel Bilak, senior counsel at Kinstellar's Ukraine office in Kyiv.
Bilak began his legal career at Fasken in Canada. But he has spent the last 30 years working in the central and eastern European region. He spent three years as chief investment advisor to the prime minister of Ukraine and established and ran UkraineInvest, the Ukrainian government's foreign direct investment promotion agency. He has served as principal advisor and chief of staff to Ukraine's minister of justice and senior integrity and democratic governance advisor to multiple Ukrainian presidents and prime ministers.
But he is currently serving in the Territorial Defence Forces of Ukraine.
The Russian invasion is not just a war in Ukraine, Bilak said at the seminar. It represents a threat to Euro-Atlantic security. "As China is now doubling down on assisting Russia, including perhaps with weapons, this becomes a global war."
"This becomes something that is going to be infinitely more uncertain and unpredictable. You sort of wonder, what do minerals have to do with all of this? In fact, minerals have everything to do with this."
The focus of sanctions has, so far, been on Russian oil and gas, while rare-earth minerals escape scrutiny, says Bilak. That is a problem because the objective of a sanctions policy is not to give them the "slap on the wrist" that Russia received after taking Crimea, which led to a full-scale invasion eight years later, he says.
"The only way you deal with the Russians is to defeat them totally," says Bilak. "If you're pouring billions of dollars into the Russian Treasury every month, paying for the minerals that they're exporting around the world – I'm sorry, those are blood minerals. That money that goes into their coffers is being used to kill Ukrainians every single day."
"I've lost friends. I've lost family members. Everybody in the country has. There isn't a single family in Ukraine that has not been affected in some way by a loss or a wounded friend or family member."
Andrew House also participated in the panel. He is a partner and co-leader of Fasken's national security practice group.
While it has a slew of sanctions against Russia, dealing with banking and finance, insurance, shipping, technology, and petroleum products, among other products and services, Canada has yet to sanction minerals other than gold, House told Canadian Lawyer.
"We've never had a very vibrant minerals trade with Russia."
For the market, globally, critical minerals are essential for the functioning and security of many countries, including western allies, he says, and a "fine balance" must be struck between a clean break from Russia and preserving the supply of certain minerals that the West needs.
"This is the trouble people are having. You heard this in the panel, where Mr. Bilak made it clear that any money that goes into Russian coffers is used to prosecute an illegal war against Ukrainians, so his vote is to cease all purchase of minerals from Russia," says House. "I think people are genuinely, and in good faith, struggling with the pros and cons, strategically, of being cut off from critical mineral supplies, especially in countries, unlike Canada, who don't have their own domestic supply."
"Canada's very, very lucky. We have 31 critical minerals – minerals that, in almost every case, we have control of, we produce. And that is – it's trite to say – an incredible blessing of geography and history that we don't take for granted. But it certainly does help to shore up our position in a strategic sense."
He says the world is undertaking a realignment in response to the Russian invasion. This is exemplified by Germany, which initially moved slowly to wean itself off Russian supply but has since accelerated.
"People are innovating, and the same is true in the critical minerals sector. Ultimately, I think this can be a benefit to Canada, as people turn away from Russia, on critical mineral supply, and look toward Canada."
The question is whether Canada can move quickly enough to capitalize on the opportunity, says House. Canada must organize its regulatory environment to respond rapidly to those who need our resources. At the same time, mineral extraction must be balanced with ESG imperatives.
"This is where it is such a complex ecosystem," he says. "Getting minerals out of the ground quickly can come at an environmental cost, for instance. The right balance has to be struck. This is where these incredibly tough values are held in sharp tension."
"We, as the West, have to win this conflict. At the same time, we cannot afford to give up on really important values in the ESG world. So, that's the challenge facing governments at all levels in Canada, and we can only hope they get it right."