Cenovus Energy's plan to buy50-percent stake in Ohio-based oil refinery also in deals roundup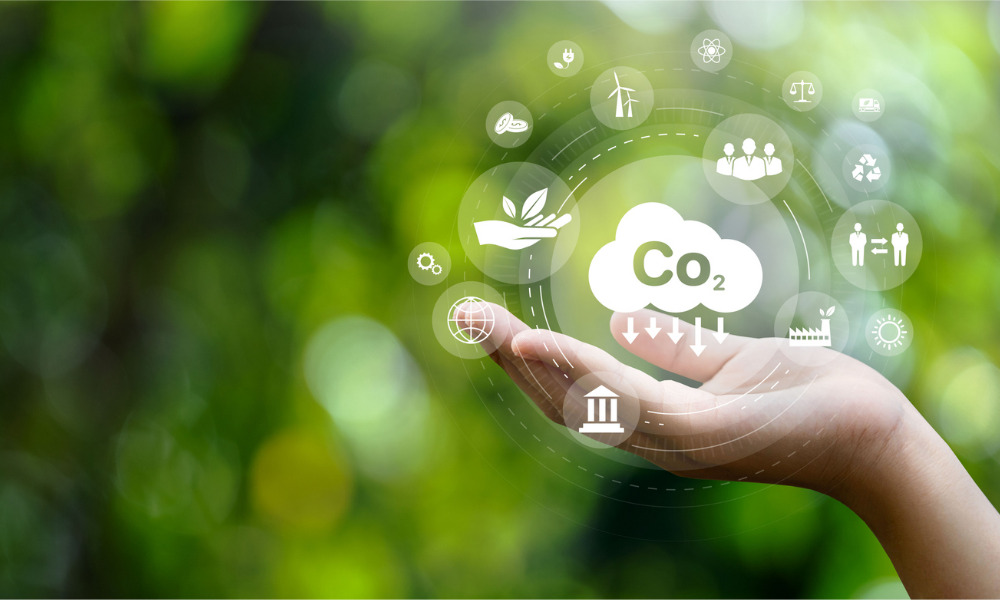 WSP Global's purchase of a UK-based environmental consultancy firm marks the highest M&A deal announced this week, with the value at $920.62 million (£591.1 million). Three other notable acquisitions are in this week's deals roundup, including Cenovus Energy buying the remaining 50-percent stake in an Ohio-based oil refinery for approximately $386 million (US$300 million).
WSP Global to acquire UK-based RPS Global for $921 million
Quebec-based WSP Global agreed to acquire RPS Global, a UK-based environmental consultancy services provider, for approximately $920.62 million (£591.1 million).
"Combining the capabilities of the RPS Group and the WSP Group is strategically compelling and will allow us to leverage our collective know-how and provide a broader range of complementary services to our clients while building a world-class ESG advisory business," said WSP Global President and CEO. "We are looking forward to welcoming the RPS Group's talented employees and believe they will benefit from the expanded career and development opportunities this acquisition will bring the employees of both firms."
"This is a compelling offer from WSP which fully values the business and its future prospects," said RPS Chairman Ken Lever. "It represents a highly attractive premium to recent trading levels and provides certain value in cash today for RPS Shareholders. The RPS Directors also believe that the Acquisition will provide career opportunities for our employees within the enlarged WSP Group as well as access to a comprehensive and expanded service offering for our clients."
The WSP Group has completed several acquisitions prior to its interest in RPS Global, the most recent of which is the $94 million (£60 million) acquisition of two UK-based consultancy firms owned by Capita.
Cenovus Energy to buy 50-percent stake in Toledo refinery for $386 million
Alberta-based Cenovus Energy agreed to buy the remaining 50-percent interest in the bp-Husky Toledo Refinery in Ohio from its joint venture partner, bp, for approximately $386 million (US$300 million), subject to closing conditions. The deal also includes a multi-year product supply agreement by both companies.
Baker Botts LLP is serving as legal counsel to bp, with a team consisting of Dan Mark, Kyle Doherty, Gabbi Feldman, Ryan Chastain, Emil Barth, Meghan McElvy, Chris Wilson, Emily Quiros, Michael Bresson, Jared Meier, and Paul Morico.
According to a press release by bp, the refinery can process up to 160,000 barrels of crude oil per day and supplies gasoline, diesel and other essential fuels and products.
"Fully owning the Toledo Refinery provides a unique opportunity to further integrate our heavy oil production and refining capabilities," said Cenovus President and CEO, Alex Pourbaix. "Operating the refinery will open up additional synergies and capital efficiency opportunities, including connectivity with our nearby Lima Refinery. This transaction solidifies our refining footprint in the U.S. Midwest and increases our ability to capture margin throughout the value chain."
bp America chairman and president, Dave Lawler, said, "We are proud of the business we have built in Toledo, which has provided thousands of good-paying jobs and made significant contributions to Ohio's economy and America's energy security for decades. As our partner in Ohio, Cenovus is ideally placed to take this important business into the future."
The transaction is expected to close before the end of 2022. Upon deal completion, operatorship will transfer from bp to Cenovus.
MTY Food Group to acquire US-based BBQ Holdings for $257 million
MTY Food Group Inc. agreed to acquire BBQ Holdings, a US-based franchisor and operator of casual and fast casual dining restaurants across 37 states in North America and the United Arab Emirates, for approximately $257 million (US$200 million).
Upon deal completion, MTY will increase its network to approximately 7,000 locations, including over 3,900 in the United States.
Morrison & Foerster LLP is acting as legal counsel and National Bank Financial Inc. as sole financial advisor to MTY.
Dentons Sirote PC and Lathrop GPM LLP are acting as legal counsel and Kroll LLC as financial advisor to BBQ Holdings.
"This transaction represents another key acquisition for MTY as we further scale and enhance our existing U.S. portfolio through the addition of nine unique brands," said MTY CEO, Eric Lefebvre. "The transaction combines highly complementary businesses, including BBQ Holdings' exciting casual and fast casual brands. BBQ Holdings' restaurants are well established within each of their respective markets with a strong network of franchise partners, well-run corporate owned locations, and a best-in-class management team. We are excited about the prospects of adding BBQ Holdings' brands to the MTY family and we look forward to welcoming Jeff Crivello and his team, and their franchise partners."
"We are thrilled to partner with MTY and its talented team of restaurant operators," said BBQ Holdings CEO, Jeff Crivello. "Over the past four years we have significantly grown revenues and our restaurant portfolio while building a world-class team of entrepreneurs. We look forward to continuing the execution of our three pillars of growth, which we believe align very closely with MTY's vision. With more than 80 brands, MTY brings vast buying power and a team of industry leaders who will provide additional support to our franchise partners."
The deal is expected to close by the fourth quarter of 2022.
Québec-based BRP to buy part of Kongsberg Automotive's Shawinigan operations for $136 million
Québec-based BRP entered into an agreement with Kongsberg Automotive (KA), a Norwegian supplier of vehicle technology, in which KA will divest a part of its Shawinigan operations to BRP for $136 million (€104 million) enterprise value.
"Over the years, we have built a strong relationship based on trust and shared values with KA," said BRP President and CEO, José Boisjoli. "We are very enthusiastic about this acquisition as we expect that it will enable us to gain further expertise in mechatronics. We look forward to welcoming highly trained and skilled employees from Shawinigan who are already specialized in developing and manufacturing key components for many of our product lines."
"BRP and KA have a strong relationship and a long history of collaboration," said KA President and CEO, Joerg Buchheim. "KA Shawinigan is almost solely dedicated to BRP. Therefore, the products KA Shawinigan supplies are highly customized. With this sale, BRP will fulfill its strong wish to vertically integrate KA's product portfolio. We look forward to continuing our relationship with BRP on future business opportunities out of our other US-based Off Highway business unit location."
The deal is expected to close by the end of the third quarter of 2022.