Certificate aims to offer students broad, critical, practical knowledge in this legal area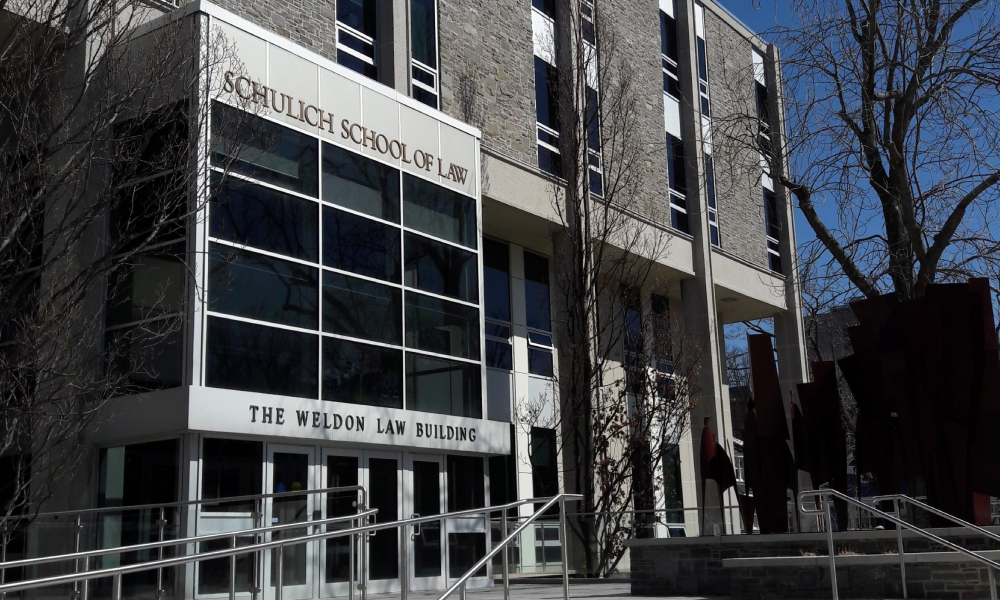 The Schulich School of Law at Dalhousie University has established a JD certificate in Aboriginal and Indigenous law, which offers lectures, discussions and active learning techniques conducted in classes that are held in either big or small groups.
The law school's news release discussing this certificate, which was introduced in the fall of 2020, emphasized how important it is for lawyers to be knowledgeable in Aboriginal and Indigenous law, considering the intersections of this area of law with nearly all other legal fields in Canada, the continuing work toward reconciliation and decolonization in the country and the efforts of Indigenous communities toward expanding their jurisdiction and revitalizing and implementing their laws.
Schulich Law hopes to afford students with a broad, critical, well-rounded and practical educational experience in this area of law. Students completing the requirements will earn the certificate upon graduation.
Naiomi Metallic, a professor at the law school and the chancellor's chairperson in Aboriginal law and policy, said that Canada is currently encountering difficulties in building a mutually respectful relationship and in equitably sharing jurisdiction, land and resources with Indigenous peoples. "At this point in our nation's history, future lawyers must understand as well as know their roles and responsibilities in addressing these challenges," Metallic said in the news release.
Richard Devlin, acting dean of the Schulich Law, said that the certificate is a part of the law school's wider initiative to promote Indigenization and decolonization. "We have much more work to do but thanks to Professor Metallic's wonderful leadership, we are on the right track," Devlin said.
Since 2015, when the Truth and Reconciliation Commission of Canada published its Calls to Action, the law school sought to integrate Aboriginal and Indigenous law into the curriculum, such as by requiring first-year students to enroll in the Aboriginal and Indigenous Law in Context course and by offering third-year students a chance to join the Kawaskimhon Aboriginal Rights Moot.
Courses in the law school also afford students with opportunities to work with Indigenous communities and to research on the issues they face. Other similar efforts include the Indigenous Blacks and Mi'kmaq Initiative and the launch of the chancellor's chair in Aboriginal law and policy.
The certificate's requirements include completion of the following courses: Aboriginal and Indigenous Law in Context, Constitutional Law and Aboriginal Peoples and the Law. Students should also achieve three more credits through completing at least one of the law school's existing Aboriginal or Indigenous law classes, which include the following: Advanced Aboriginal Peoples and the Law, Indigenous Governance, Indigenous Law as Practice: Applying Mi'kmaq Legal Traditions, Dealing with the Past: The Indian Residential Schools Settlement and the Kawaskimhon Aboriginal Rights Moot.