Legal regulator is considering making Indigenous cultural competency training mandatory for all lawyers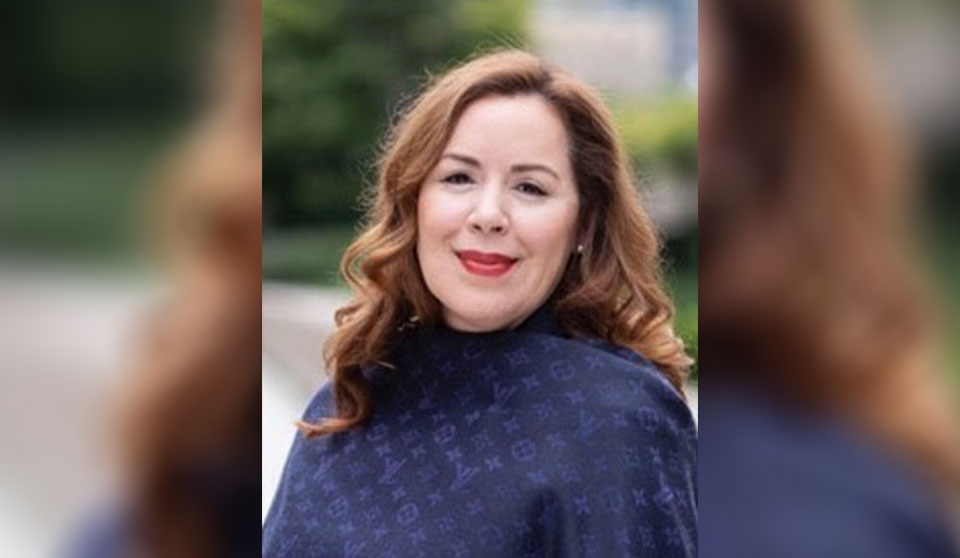 The first Indigenous woman elected bencher in the Law Society of British Columbia's history says her experience at the Indian Residential Schools Adjudication Secretariat and as senior counsel in the Inquiry into Missing and Murdered Indigenous Women gives her a unique ability to further the Law Society's goals in Indigenous reconciliation.
Karen Snowshoe is a lawyer, arbitrator, mediator and workplace investigator. She is called to the bar in B.C. and the Yukon and was previously called in the Northwest Territories. Elected a bencher in 2018, Snowshoe is running for another two-year term. Voting in the B.C. Law Society bencher elections is underway and will conclude Nov. 14, at 5 pm.
As part of the LSBC's Truth and Reconciliation Action Plan, in June 2018 the benchers unanimously voted to implement Indigenous-related intercultural competency training for all lawyers in B.C. The proposal stems from the Truth and Reconciliation Commission's Call to Action #27, which calls on the Federation of Law Societies of Canada to ensure their lawyers "receive appropriate cultural competency training," including the history and legacy of residential schools, the UN declaration of the rights of Indigenous peoples, treaties and Aboriginal rights, Indigenous law and Aboriginal-Crown relations.
There is dissent on whether the training should be made mandatory. The minority report from the joint recommendation of the truth and reconciliation advisory committee and lawyer education committee has argued for caution. The minority report states that the experience of Trinity Western University and Ontario's statement of principles controversies contain the lesson that making the training mandatory and eliciting a backlash from lawyers could set back the LSBC's moves towards reconciliation. On December 6, the LSBC will vote on the details of the program.
In September the LSBC announced the expansion of intercultural competence training in the bar admission course, done with a grant from the Law Foundation of B.C. Educational materials will be made with University of Victoria's Indigenous Law Research Unit and the University of British Columbia's Indigenous Community Legal Clinic.
Snowshoe supports the mandatory intercultural competency training, though she adds she speaks as an individual lawyer and not for the LSBC.
"It's important in terms of our public mandate of acting in the public interest, ensuring that all lawyers in the province are competent in terms of their understanding of Indigenous issues," she says.
Snowshoe says she brings "a unique voice to the bencher table," as the legal regulator is working to advance reconciliation with Indigenous people. During her time with the MMIW inquiry and Indian Residential Schools Adjudication Secretariat, she says she had special access to the perspectives of those who have been harmed at the hands of Canada's legal system.
"In terms of parts of history that our society has maybe not had access to education about, including our own legal profession, I think I'm in a good position to ensure that a light is shone on those important parts of history," she says.
Another issue faced by B.C.'s Indigenous people is that many live in remote parts of the province, where access to legal services is especially difficult, she says. Snowshoe herself hails from Fort McPherson, which sits on the Peel River in the north-west corner of the Northwest Territories. She says her career began with advocating for treaty rights and leading a self-government negotiation process for Indigenous people in the western Arctic region.
Snowshoe is optimistic from what she sees coming up the ranks in her province's legal profession. Most lawyers are under the age of 44 and have brought a "very different knowledge-base and skill set," she says.
"They've grown up where Indigenous issues are. They've had a lot of awareness.," she says. "They've grown up with LGBTQ+ issues. They've grown up typically in an environment and educational system and in a society where a lot of these issues are regularly discussed, and there is a great deal of openness."
Snowshoe has been a member of the Gwich'in Comprehensive Land Claims Arbitration Panel and the Sahtu Dene and Metis Comprehensive Land Claims Agreement Arbitration panel. She has also worked for the Northwest Territories Human Rights Adjudication Panel and the Workers' Compensation Tribunal of the Northwest Territories and Nunavut.