Indigenous organization files complaint against federal government with UN human rights commissioner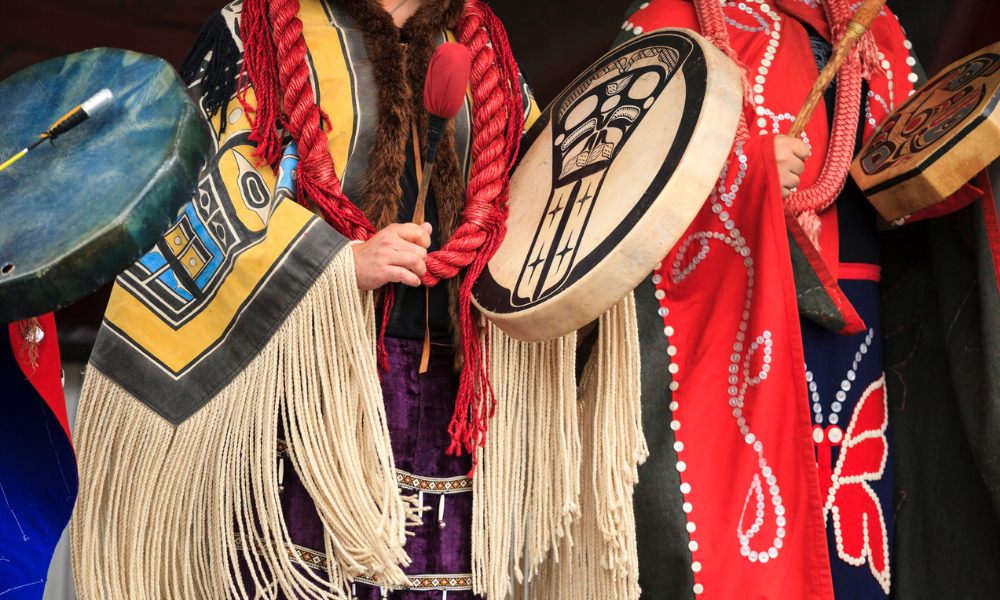 The Congress of Aboriginal Peoples (CAP) has announced it filed a formal complaint on Thursday against the federal government, alleging discrimination against Canada's off-reserve, status and non-status Indigenous peoples "based on their indigeneity." The complaint was filed with the office of the UN High Commissioner for Human Rights in Geneva.
"The legal petition … makes the case that the Canadian government's discrimination is based on the inaccurate, stereotypical assumption that Canada's non-status, off-reserve, Metis and Indigenous people are less Indigenous than our reserve-based counterparts and that the federal government programs and their policies fail to meet their needs," CAP Director Chief Lorraine Augustine said at a press conference.
CAP represents approximately 800,000 Indigenous people in Canada who live off reserve and are non-status, Augustine said. Yet the federal government, under Prime Minister Justin Trudeau, has failed to meet with CAP leadership in the past five years, said CAP Chief Eldon St. Pierre.
"It's time that somebody woke him up and I'm glad that CAP is the one that did, because our people suffered every day under his power."
CAP is one of five national Indigenous organizations recognized by the Government of Canada; the others are the Assembly of First Nations (AFN), Inuit Tapiriit Kanatami (ITK), Métis National Council (MNC), and Native Women's Association of Canada (NWAC).
Founded in 1971 to represent the interests of Métis and non-status Indians, CAP's constituency has since expanded to include off-reserve status and non-status Indians, Métis and Southern Inuit Aboriginal Peoples, and it serves as the national voice for its provincial and territorial affiliate organizations.
In contrast, the AFN represents primarily status Indians who live on reserve.
"Canada has failed to engage with us to meet the needs of its urban Indigenous peoples," Augustine said. "Filing a lawsuit with the United Nations Human Rights Commission is never an easy decision. But … calling out hypocrisy is always the right thing to do for our people."
The Trudeau government does consult with the AFN, MNC and ITK, but has failed "to involve [CAP] adequately or not at all in the consultation for negotiations about self government, land claims, treaty rights, health care, education, infrastructure, natural resources and other areas," she added.
In 2016 the Supreme Court of Canada ruled unanimously in Daniels v. Canada (Indian Affairs and Northern Development) that the federal government, rather than provincial governments, holds the legal responsibility to legislate on issues related to Métis and non-status Indians. The court found that Métis and non-status peoples are considered Indians under section 91(24) of the Constitution Act, 1867.
"Canada has to wake up," Augustine said. "The highest court in this country, through the Daniels decision, says that the non-status and Métis are part" of who are considered Indians and fall under the jurisdiction of the federal government "and they are to look after us. They have not done [anything] since that decision in 2016. So yes, I have to say they are favouring three recognized organizations."
Broadly, the Trudeau government's "broken promises" to Canada's Indigenous peoples include one to largely repeal mandatory minimum sentences, said CAP National Vice-Chief Kim Beaudin; Bill C-22 had not been passed before Parliament was dissolved when the Sept. 20, 2021 election was called.
"The other one is representation of Indigenous people on Canadian juries; again, a broken promise," said Beaudin. "Another big one [is] what's going on behind prison walls in regards to solitary confinement."
In 2019 the federal government said it was replacing segregation with a practice called "structured intervention," though an independent report released in May 2021 found that solitary confinement continued in Canadian prisons.
"They just dress that up" in using different language to describe the practice, said Beaudin; "our people are literally thrown into these – it's the same thing, same cells, it's the same process, just a different name."
CAP hopes to receive a response from the office of the UN High Commissioner for Human Rights in about six weeks' time, Augustine said.