Climate group proposes subsidies shift to renewable, sustainable development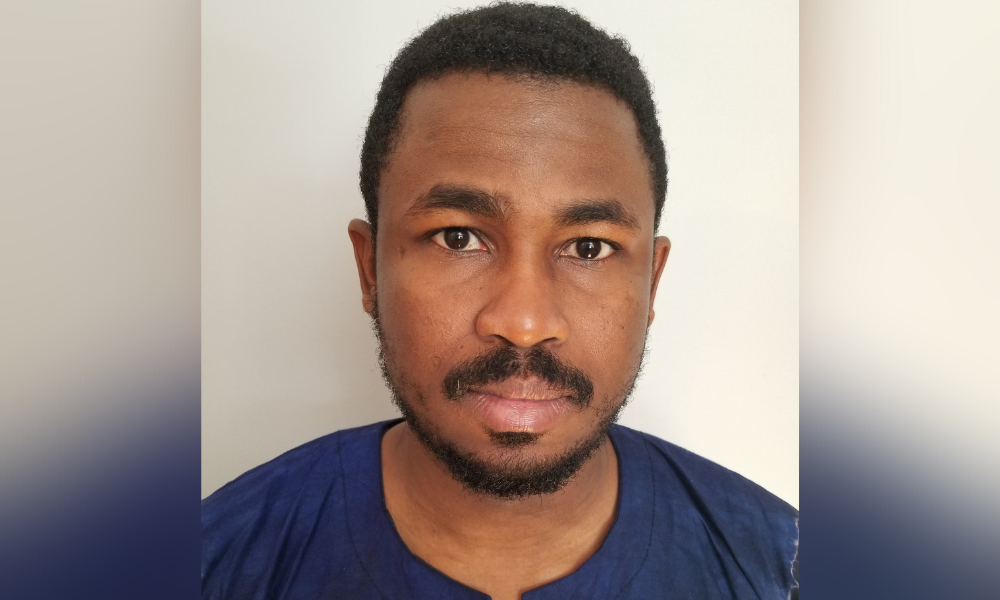 As Canada phases out fossil fuel subsidies, new legal risks are on the way for governments and businesses, according to a new report from the Canada Climate Law Initiative.
In "Fossil Fuel Subsidies in Canada: Governance Implications in the Net-Zero Transition," the CCLI details what corporate and investment fiduciaries must consider as they absorb the impact of Canada's impending fossil-fuel subsidy phase-out. The report also calls on business and government to ensure that stakeholders – oil and gas workers and Indigenous and other communities impacted by extraction, for example – are engaged during the transition.
"We just need to understand that no matter what our personal views are, the Government of Canada has decided to reform and eventually phase-out fossil fuel subsidies," says Temitope Onifade, the report's author, an affiliated scholar with the CCLI and a Ph.D. Student at the University of British Columbia. "Companies have to deal with those risks, whether they like it or not." Onifade's academic focus is energy, environmental and climate change policy, and he studies hybrid regulation aimed at a low-carbon transition that combines government, businesses and NGOs.
In 2021, Canada signed the COP 26 Statement on International Public Support for the Clean Energy Transition and the Glasgow Climate Pact. These agreements commit Canada to end new direct public support for the "international unabated fossil fuel sector" by this year. "Unabated" refers to projects for which the carbon emissions are not captured. They also hold Canada to redirect funding toward clean energy and get rid of some subsidies by 2023.
The federal government is moving swiftly in this direction. Prime Minister Justin Trudeau instructed Minister of Environment and Climate Change Steven Guilbeault and Finance Minister Chrystia Freeland to speed up the planned elimination of fossil-fuel subsidies from 2025 to 2023 in his December 2021 mandate letters.
The impacts of the low-carbon transition will reverberate across the economy, says Onifade. Insurance companies will adjust their risk models to show an increased risk in insuring oil and gas companies and related industries. He says that premiums will rise, and insurance may become tougher to obtain.
Businesses will face litigation risks. As is already occurring in Australia and Europe, NGOs, civil society and Indigenous groups will start suing companies to challenge fossil-fuel subsidies, says Onifade. Governments will also face litigation risks. While Canadian courts have yet to see a case concerning fossil-fuel subsidies, specifically, parties have challenged both actions and inaction by government, on grounds which can, in the future, apply to subsidies, he says.
"The two major stakeholders that are going to face this risk are the fossil fuel industry and the government."
Businesses have the structures necessary to address these challenges, says Onifade. "Businesses don't need to really do something ground-breaking…. They already have engagement processes. They have strategic planning. They have disclosure processes… What they need to do more now is to include fossil fuel subsidies in those processes."
Subsidies come in either direct grants or foregone revenue, such as tax cuts and royalty reductions. There is debate whether the latter should apply as a subsidy, with some in the oil and gas industry advocating the narrower definition, says Onifade. However, the World Trade Organization and the Auditor General of Canada have adopted the broader lens, which Onifade's report also endorses as an international best practice.
The extent to which Canadian governments subsidize fossil fuels is a difficult question because a transparent account of the data is lacking at all levels of government, he says. This uncertainty makes it more difficult for companies, financial institutions and Canadian civil society to do a cost-benefit analysis on this taxpayer-funded support.
The International Institute for Sustainable Development (IISD) estimates Canada spent $4.8 billion in 2018 and 2019, with most of the money coming from the provincial and territorial levels.
The report offers several recommendations to assist reform in the fossil-fuel-subsidy system. It calls on governments to adopt the Auditor General of Canada's broad definition of subsidy, produce detailed subsidy inventories, report annually on risk-management efforts, and review and amend legislation and policies involving fossil-fuel subsidies. The report also proposes governments shift their subsidies from fossil fuels to alternative and sustainable energy resources with a view to climate justice. This shift includes collaboration at all levels of government in a "pan-Canadian just transition program" to ensure workers and communities dependent on the oil and gas sector benefit from retraining and integration into low-carbon economic activity. Indigenous communities must also be partners in the transition.
The private sector must also consider the risks and opportunities associated with Canada's energy transition "through engagement, planning, disclosure processes and risk management," said the report.
The intent of subsidies varies. Some cause more emissions, while others do the opposite by incentivizing renewable energy use, energy efficiency and carbon capture and storage, said the report.
Those most affected by fossil-fuel subsidies are vulnerable to the industry's policies, actions and investment decisions, said the report. These include people on low incomes, workers and communities who rely on the economic benefit of the fossil fuel industry and Indigenous peoples and other communities who suffer consequences from oil extraction.