Storage is 'holy grail' of renewables industry, says Brooke Jamison of Davies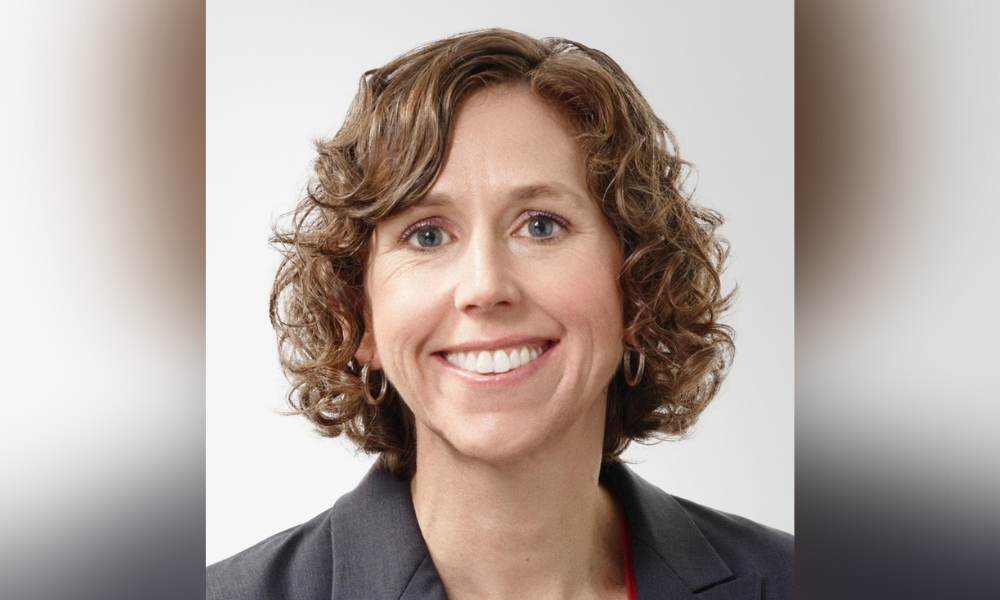 Long-term energy storage developer Hydrostor Inc.'s recent $313.3 million equity financing will allow the company's technology, which decarbonizes the electricity grid, to expand its use around the world and assist in the renewable-energy transition, says Brooke Jamison, partner at Davies Ward Phillips & Vineberg LLP.
"With the increased focus globally on renewables, a key component of that increased reliance on renewables is long-term storage," says Jamison, who advised Hydrostor on the deal. "And we've really, at Davies, seen storage as the holy grail of the renewables industry for a long time, which is why we were very keen to work with Hydrostor."
Hydrostor, an Ontario company founded in 2010, announced the commitment from Goldman Sachs Asset Management's private equity and sustainable investing business, on Jan. 10. The money will be used to develop and build the company's Advanced Compressed Air Energy Storage projects in Australia and California and to expand its project development pipeline.
Davies saw Hydrostor's technology as "incredibly innovative and exciting," says Jamison. Since they began working with the company a few years back, the firm wanted to help them reach the point where they could negotiate with a counterparty like Goldman and get their technology commercially scalable and deployed globally.
Hydrostor's was a convertible, preferred equity financing. Beyond the share terms, this type of transaction is structured around the client's "particular situation and goals," and "requires a fairly highly tailored approach" to the governance and milestones specifics crafted for Goldman's investment, says Jamison.
The transaction was not highly precedent-driven, which is crucial to these types of deals because they are negotiating with a client's future partner and must be live to the issues most important to both parties, she says.
"It's an interesting transaction because it really melds concepts from the venture-capital and private-equity world, to create a highly bespoke set of deal terms," says Jamison, whose practice focuses on private equity and fund formation.
"We were ideally situated to assist Hydrastore in in the transaction," she says. "We've got a huge depth of experience in both private equity and venture capital transactions. And we also get involved in that behind-the-scenes structuring of private-equity funds. So, we were able to anticipate the types of issues that Goldman Sachs would raise over the course of the negotiations."
CEO and co-founder Curtis VanWalleghem said in the deal's announcement that the investment will be "transformational" and "validates the competitiveness" of their technology and potential projects. Charlie Gailliot, head of energy transition private equity investing at Goldman Sachs Asset Management, said Hydrostor is well-positioned to be a "leading player" as the world transitions to renewable energy.
Hydrostor's flagship technology is its advanced compressed air energy storage (A-CAES). The company improved on the compressed air storage process that has been in use for more than 40 years, in the U.S. and Germany, reports Energy Storage News.
Hydrostor's four-step process begins with using either surplus electricity from the grid or electricity from a renewable source to run a compressor and produce hot, compressed air. Then, heat is extracted from the air stream and preserved in a proprietary thermal store to save the energy for later use. The compressed air is stored with water in a cavern and hydrostatic compensation maintains the system at a constant pressure during operation. Then, electricity can be generated when the hydrostatic pressure pushes air to the surface to mix with the stored heat and to be expanded through a turbine.
Hydrostor improved on the traditional method with its thermal management system, which, rather than using natural gas to heat the air before its expansion, uses the stored heat from the compressed air, CEO VanWalleghem told Energy Storage News. The A-CAES method also uses hard rock caverns to store the compressed air, instead of the salt caverns used in the traditional method, which means the system can be built anywhere, VanWalleghem said.
According to the company, A-CAES is ideal for decarbonizing electrical grids because it offers the same service as a natural gas plant but with zero emissions.