Experts discuss the role of legal in embedding sustainability goals into the fabric of a business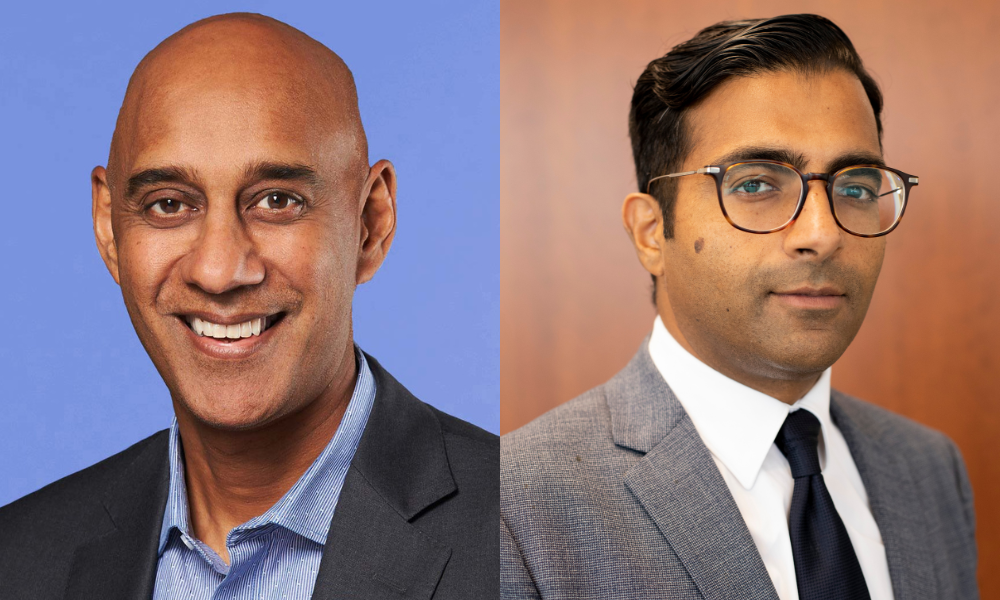 As businesses across Canada face increasing pressure from customers, investors, and governments to ensure environmental, social and governance compliance, supply chains are facing more scrutiny than ever before. Many forward-thinking organizations are appointing a sustainability or ESG lead – often a member of the legal team – to set measurable sustainability targets, which involves incorporating ethical and environmentally responsible practices throughout the supply chain.
"With more than 90 percent of an organization's greenhouse gas emissions attributable to supply chains, it is key that supply chains become the core activator for organization-wide sustainability goals and commitments," says Al-Azhar Khalfan, president and CEO at Supply Chain Management Association Ontario (SCMAO) – a community of supply chain professionals. "There is absolutely no ambiguity that legal has a critical role to play in setting the framework for environmental and/or labour practices, and enforcing sustainability standards for existing as well as potential suppliers," he adds.
At Ontario Power Generation, operating in a sustainable manner, consistent with the company's ESG principles is fundamental to the long-term success of the company, according to Carlton Mathias, chief legal, ESG and governance officer at OPG. It also allows OPG to deliver value and enhance the prosperity and well-being of the places and people serviced by the energy company.
In addition to leading the legal department at OPG, Mathias is focused on ESG matters which involves working to advance a number of key initiatives, including the company's climate change plan, to become a net-zero company by 2040 and to enable a net-zero economy by 2050. It also involves making progress towards becoming a more equitable, diverse and inclusive employer, as well as supporting OPG's reconciliation plan which guides work with Indigenous communities, businesses and organizations.
"It is important that I work closely with our supply chain organization to support the integration of sustainability-related considerations into procurement processes," says Mathias, who will be speaking at the SCMAO's Leadership Series 4.0: Sustainable Supply Chain & ESG conference on Feb. 28.
"This can have a significant impact as OPG procures in excess of $2.7 billion a year in materials and services for operations, as well as projects," Mathias adds.
OPG recently established a supplier diversity program and spend targets which encourage procurement from diverse vendors, and supplier partnerships with businesses owned and operated by equity-seeking group members. The team has also developed targets to increase supplier partnerships with Indigenous-owned businesses in line with a reconciliation action plan.
"These programs represent an important building block in the development of a sustainable and diverse supply chain with direct impact on economic empowerment for marginalized people," says Mathias.
Suppliers and vendor partners are key stakeholders for OPG, so the team is careful to build and maintain strong relationships. In addition to informing suppliers of the company's various programs and expectations surrounding the supply chain, OPG recently engaged business sustainability-rating provider EcoVadis to conduct ESG evaluations through the company's value chain, beginning with key suppliers who are evaluated on the basis of environmental performance, labour and human rights, ethics, and sustainably procurement.
"This work will help determine a baseline for, and then ultimately reduce, Scope 3 greenhouse gas emissions," says Mathias.
Organizations looking to start their supply chain sustainability journey should start by setting measurable goals, according to Khalfan.
"You cannot improve what you cannot measure," says Khalfan. "Those measurable goals or KPIs should be disseminated and communicated effectively across all teams, albeit to some more than others. The idea is to build an organization-wide commitment to sustainability," he adds.
Khalfan advises all sustainability leaders to give supply chain teams an opportunity to demonstrate their passion for sustainability initiatives.
"Invest in nurturing the right talent, give them a mandate broader than their core supply chain functions, train them to think strategically in the right direction, so that they can eventually build the foundation that sets up your organization for ESG success," says Khalfan.