Normandin is a speaker at Canadian Lawyer's ESG Summit, Oct. 12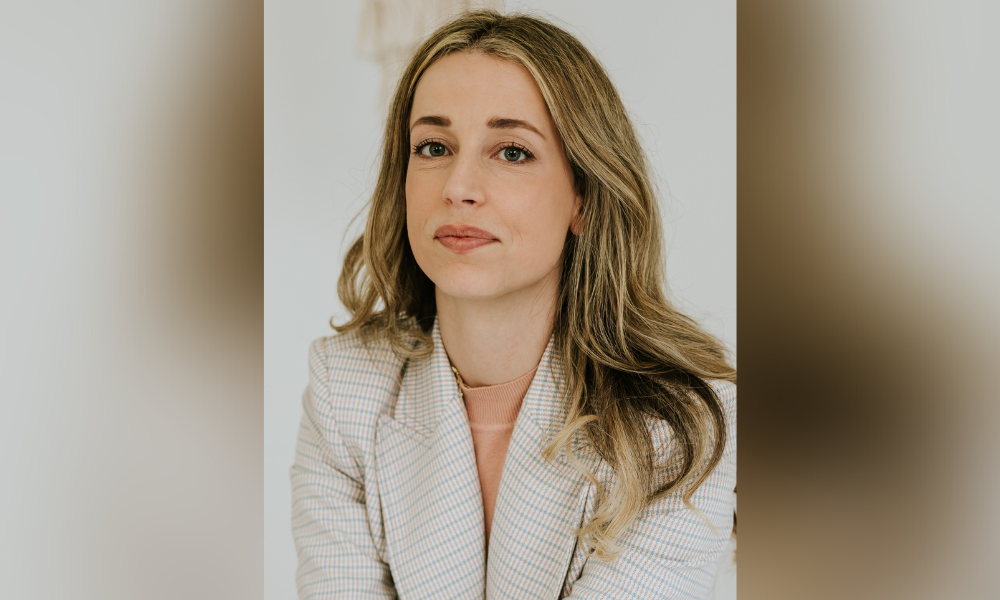 For many businesses, the supply chain can present risks to environmental, social and governance compliance, so legal departments play a vital role in ensuring that the supply chain, service providers and suppliers remain 'green'.
At fashion retailer ALDO Group, corporate citizenship and ethics have always been woven into the company DNA since it was founded fifty years ago, and over time the focus has strengthened and evolved, so a dedicated department was put into place to manage matters related to corporate social responsibility. A corporate social responsibility task force consisting of various internal stakeholders is now vital to the company's ESG initiatives.
"Our brand values align with our ESG objectives, so these objectives are embedded into the overall company strategy," says Stéphanie Normandin, senior legal counsel at ALDO Group. "ESG is in almost everything we do in the legal department, from employment matters, to supply chain to privacy matters."
Normandin is a speaker at Canadian Lawyer's upcoming ESG Summit on Oct. 12 in Toronto.
As part of its ESG mission, ALDO actively measures and quantifies sustainability. For example, the team began measuring the company's carbon footprint in 2013, and they have set science-based targets to reduce carbon emissions of their scope one and two by 60 percent by 2030 (compared to their 2016 level). The company is aiming to be 'net zero' by 2050.
Diversity and inclusion is also an important priority at ALDO, together with employee wellbeing.
Together with general counsel Catherine Ross and the rest of the legal team, Normandin is involved in many ESG matters which include advising on current regulations, keeping a close eye on evolving supply chain legislations, and applying ESG considerations to ensure supply chain integrity.
"More than ever, there is a lot of scrutiny on the supply chain, and it goes beyond our corporate borders" says Normandin. "Regulators are asking for more transparency on our practice but also the practice of our suppliers."
The legal team works with suppliers with a view to transparency as well as collaboration so it is important to ALDO to work with suppliers that share their vision of ethics.
"We want our suppliers to know who we are, so we have a strict onboarding process," says Normandin. This process includes early communication of the company's standards through its code of conduct as well as an ESG compliance manual.
ALDO's legal team also uses metrics and analytics to assess the ESG practices of the company's suppliers. For example, they collect data on the environmental management, water usage and chemical use of the factories they work with. They also examine social and labour conditions present at the facilities, including wages, working conditions and health and safety. Where there are deficiencies, ALDO works with suppliers to improve conditions.
Normandin and the rest of the legal team are closely watching emerging supply chain legislations to ensure continued compliance, including with regard to Canada's Bill S-211, an act to prevent forced labour and child labour in supply chains.
"These legislations will require more transparency and reporting, probably adding more litigation risk, but the policy reasoning behind the legislative change to eradicate forced labour is certainly desirable, so as a legal department we stand ready to implement a strong compliance system," says Normandin.