Mary Anne Aldred was most recently Chief Operating Officer and GC at the Ontario Energy Board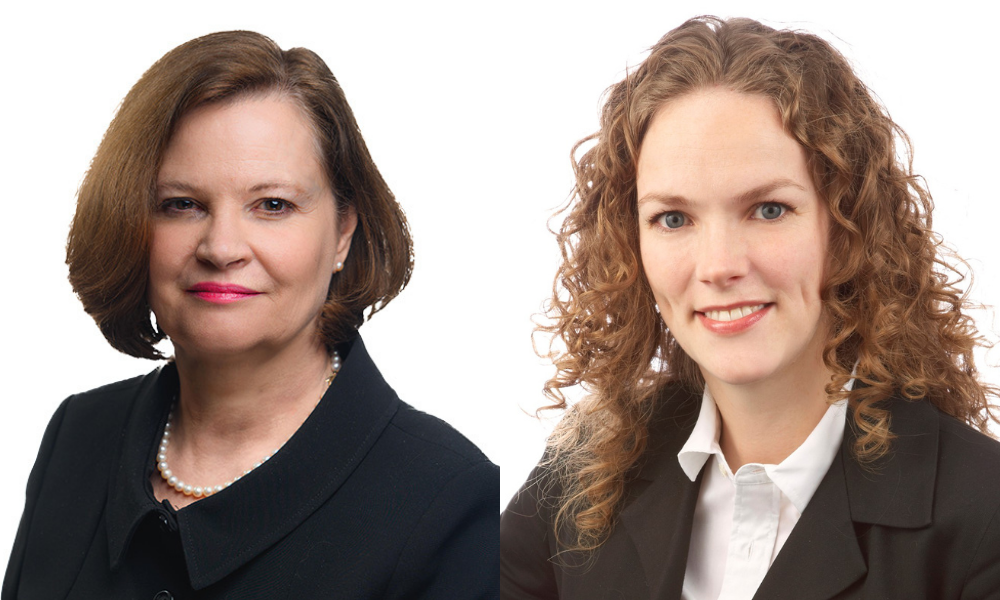 As more attention gets paid to the environmental, social and governance issues of the energy sector, firms in this industry will be looking for solid legal counsel on how to meet shareholders' – and stakeholders' – growing ESG expectations, says Mary Anne Aldred, the new strategic advisor at Norton Rose Fulbright Canada.
"I'm particularly interested in energy transition issues,"says Aldred. "So, the idea of helping clients strategically understand how regulators view matters, included the transition to new forms of energy."
Before landing at Norton Rose earlier this year, Aldred was the operating officer and general counsel for the Ontario Energy board. Prior to that, she was internal regulatory counsel at a large utility player in Ontario.
Jennifer Teskey, national chair for litigation for Norton Rose Fulbright Canada, says that Aldred "brings an incredible depth of knowledge to all things energy, and it is this insight that we really think will be invaluable to our clients, not just in Ontario but across the country." The aim is to help Norton Rose Fulbright increase its profile in an area of law that is becoming more important as firms look to incorporate ESG into their strategy and goals.
She adds that Aldred's experience will bring "a great depth to our practise" and be a mentor to others on the energy team."
"Mentoring is an especially appealing role," says Aldred. "It is something I've always enjoyed doing, and I love the idea of giving colleagues a perspective on what regulators look for and what they need in dealing with energy matters."
Aldred says that energy regulators and the regulatory framework, in general, are "under increasing pressure to find a way forward through uncertainty over the past few years."
When she talks about uncertainty, Aldred says she means "dealing with issues such as the increasing use of distributed energy sources, battery storage and the changing nature of how we generate energy and how we consume it."
Aldred points out that there is increasing pressure on regulators to develop policies that balance the interests of ratepayers with "forward-thinking strategic work" on ESG goals, with environmental being a key component.
"It's an exciting time for the energy sector, with the transition to a more sustainable, low-carbon future with increased dependence on renewable energy sources," Aldred says. "Clients will need guidance on how to lead and capitalize on growing investments creating new ones.
"All regulators are grappling with a new world coming forward while trying to map these changes on. Norton Rose Fulbright is well-positioned to help clients lead and capitalize on new and growing investments in this sector, and I am excited to be a part of this transformation," Aldred says.
Teskey says that "without a doubt, one of the common questions clients ask us is how to manage this transition and corporate ESG goals. They know these issues are by no means easy or straightforward," she says, but they generally understand that meeting these goals are increasingly important.
"The efforts to decarbonize across all sectors of the economy impact many of our clients in Canada. In recent years we have seen the overhaul of entire business models, including restructuring aimed at new net-zero targets and a shift towards cleaner fuels and technologies."
Working together with Indigenous communities on energy projects as "true partners" will also become increasingly important, says Aldred.
"There's real excitement around the idea of having real financial partnerships with Indigenous communities and real participation, not just a few jobs and training." Aldred points out that it makes "good business sense" to work with Indigenous communities on utility projects, and getting the support of these communities is crucial to getting a project done right.
Despite the challenges in working in a fast-evolving sector that can be seen as controversial when it comes to issues such as ESG goals, Aldred says she is an optimist.
"The fact that the energy sector has become front and centre in the discussion on climate change is very exciting. Not only are there legacy players that are making the transition to a new energy economy, but there are many new entrants coming with new innovations."