Beardy's & Okemasis' Cree receives $4.1 million to compensate for historical wrongs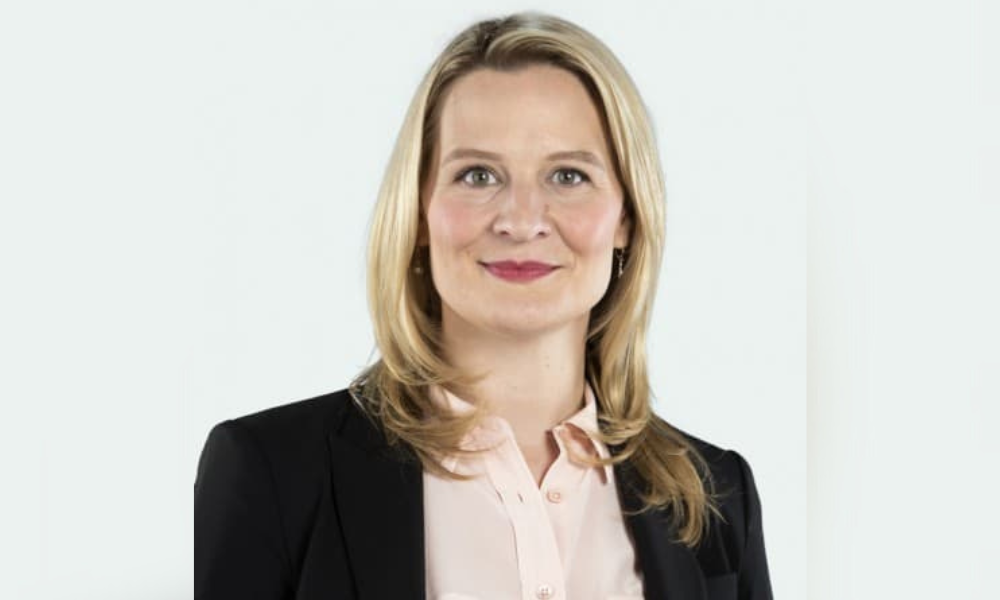 The federal government's multi-million-dollar treaty settlement with a Saskatchewan First Nation over salaries promised to chiefs and "headmen" – but never paid – sets the stage for future settlements in similar cases, says the lead lawyer who acted for Beardy's & Okemasis' Cree Nation.
"There are many breaches of treaties out there for which First Nations are seeking compensation," says Sonia Eggerman, partner with MLT Aikin LLP in Regina. "This is just one. But every settlement of a treaty breach is an important milestone, with Canada admitting that they haven't complied with treaties that were signed and moving towards making amends."
Earlier in August, Beardy's & Okemasis' Cree Nation and the federal government announced they had reached a $4.1-million agreement to settle a claim that Canada failed to provide salaries and annuities to the Nation's Chiefs and Headmen under Treaty 6 from 1885 to 1951.
Eggerman says that while the treaty claim settlement is morally and politically significant, the money is also vital for supporting the First Nation's economic endeavours.
Canada withheld these salaries and annuities, Eggerman says, because of the Nation's "wrongly perceived" role in the Northwest Resistance – an uprising led by Métis leader Louis Riel in 1885.
Adds Eggerman: "I don't know if 'punishment' is the right word, but the withholding of this money was very much linked to what the government's ill-conceived belief of Beardy's & Okemasis' Cree Nation's support of the rebellion."
When Treaty 6 was signed, it included the obligation that Canada pay salaries to the chiefs and headmen (now called counsellors) of $25 and $15 a year, respectively. This promise was in addition to annuities of $5 "per entitled individual per year."
But Eggerman says that research done for the First Nation shows that Canada only sporadically paid the salaries and annuities between 1885 and 1951. And when it paid one category, it often didn't pay the other.
"So, it was a matter of going through the records and figuring out when payments of either type were made," she says, adding that the settlement amount also includes interest compounded over the period in question.
When the settlement was announced, federal Crown-Indigenous Relations Minister Marc Miller said the claim "is something I think that we can all agree should never have happened in the first place." He added that it was a "pretty black-and-white violation of the treaty."
Beardy's & Okemasis' Cree Nation is one of Saskatchewan's largest First Nations, with more than 3,000 members. Chief Edwin Ananas said in a statement that the settlement "is a positive step toward repairing the Treaty relationship" with Canada.
Eggerman says that the next negotiations between Beardy's & Okemasis' Cree Nation will likely centre on benefits promised under Treaty 6 in return for moving from a hunting and fishing lifestyle to one based on agriculture.
She adds that while the salaries and annuities settlement with Beardy's & Okemasis' Cree Nation sets up a framework for similar claims, "each one is a new challenge."
Says Eggerman: "You have to start over with getting historical research, then you have to submit it to the Canadian government for consideration, and then the Crown has three years to accept or reject the claim. And if it is accepted, then you go into negotiations. Each claim is an ordeal on its own."
However, Eggerman also acknowledges that the federal government has "been better" at making up for past wrongs in recent years. In particular, the Liberal government of Justin Trudeau has been "quite active" on this file.
Eggerman also points out that using the negotiations has advantages over moving a treaty claim through the traditional court system because of time limitation issues.
The negotiated specific claims process "makes things significantly easier," she says. "And I think there has been more willingness by this government to negotiate claims."
Since January 1, 2016, it has settled 210 specific treaty claims with First Nations, totalling $6.4 billion in compensation. In the fiscal year 2020–2021, 56 claims were filed with Canada, and 36 were resolved.
Since 1973, Canada has resolved 625 specific claims with First Nations.