Regulation required to govern technology's use: environmental law group's report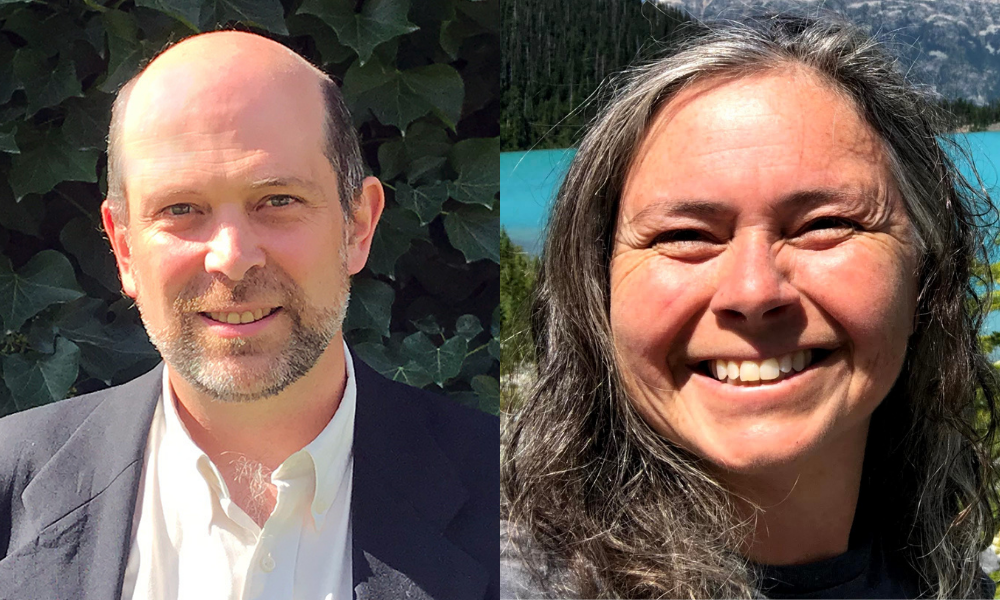 A new report from West Coast Environmental Law warns that governments should not use carbon capture and other negative emissions technologies as an excuse to drag their feet on the "drastic emissions reductions" necessary to achieve Canada's net-zero goal.
While negative emissions technologies could play an important part in rejuvenating the atmosphere and cancelling-out emissions produced in essential processes which cannot be decarbonized, the report recommends governments take a cautious approach, given these technologies' risks and limitations.
"We recognize that the Intergovernmental Panel on Climate Change does see a role for these types of technologies," says Andrew Gage, a staff lawyer at West Coast Environmental Law and co-author of the report. "We want to have real conversation about what a responsible use of these technologies would be. But really, it's a question of finding the right tool in the toolbox and using these tools in the limited circumstances where scientists say that they're appropriate to be used."
The report, "Net Zero or Net Reckless? What is the appropriate role for negative emissions technologies in meeting Canada's climate targets?" examines the industrial uses of negative emissions technologies, which pull carbon out of the atmosphere and permanently store it underground. Fiona Koza, Andrew Gage and Silvie Harder authored the report.
The authors recommend governments implement regulations that require carbon emitters to pay the costs of negative emissions technologies. They also call for regulations to include complete lifecycle assessments to measure efficacy, transparent monitoring, reporting and verification, and "careful consideration" of land, energy and water use to "avoid environmental and social impacts."
The report comes as the federal government is attempting to ramp-up up the use of negative emissions and other carbon capture technologies to assist its net-zero emissions commitments.
In a backgrounder on Canada's carbon capture, utilization and storage (CCUS) strategy, Natural Resources Canada said CCUS technologies provide "significant opportunity" in climate change action and economic growth. The industry's development will "expand international market and trade opportunities," assist other critical avenues to decarbonization, such as electrification and hydrogen, and "address the emissions from the toughest-to-abate but crucial sectors of Canada's economy."
Environment and Climate Change Canada's new 2030 Emissions Reduction Plan aims to reduce Canada's carbon emissions to 40-to-45 percent below 2005 levels by 2030. To help achieve this goal, Ottawa unveiled a new investment tax credit in its 2022 budget for companies invested in implementing carbon-capture technology.
Companies can use the tax credit to cover 60 percent of their investments in equipment used in direct air capture projects, 50 percent of their investments in equipment used in all other carbon capture utilization and storage (CCUS) projects and 37.5 percent of their investments in equipment for transportation, storage and use. Ottawa will also encourage provinces to "further strengthen financial incentives to accelerate the adoption of CCUS technologies."
The feds predict the tax credits will cost $2.6 billion over five years. Around 2026/2027, they expect the cost to increase to $1.5 billion annually.
The Government of Alberta has also committed $1.24 billion over five years to fund carbon-capture projects.
While there are government incentives for expanding negative emissions technologies and CCUS, there is a lack of regulations governing their use, says Gage. Most provinces do not have rules around carbon-storage facilities locations or how to evaluate the facilities to determine whether the carbon will remain stored in the long term. And neither B.C. nor the federal government provides for assessing a direct-air capture facility, no matter the size, he says.
"There are a whole bunch of unanswered legal questions about how you regulate these types of facilities, which are supposed to lock away carbon for thousands of years. So, if it's done wrong, it's going to be difficult to detect the leaks… This is all being subsidized without a legal framework that actually governs how we make sure this is done properly," says Gage.
He says that increasing the use of these technologies will also be hampered by constraints related to resources, labour and energy use.
The 60-percent tax credit on direct air capture is "an expensive way of reducing emissions," says Fiona Koza, climate accountability strategist at West Coast Environmental Law and co-author of the report. More affordable and proven emissions-reduction strategies are available, and focusing on negative emissions technology and CCUS represents "going for the highest hanging fruit," she says.
West Coast Environmental Law was pleased to see that the tax credit will not be applicable to direct air capture where the carbon is redirected back into the oil-production process for "enhanced oil recovery," says Koza. Using captured carbon for enhanced oil recovery is one of the reasons the "vast majority" of current carbon capture and storage results in more emissions when the project's entire lifecycle is considered, adds Gage.