Event kicks off access to justice week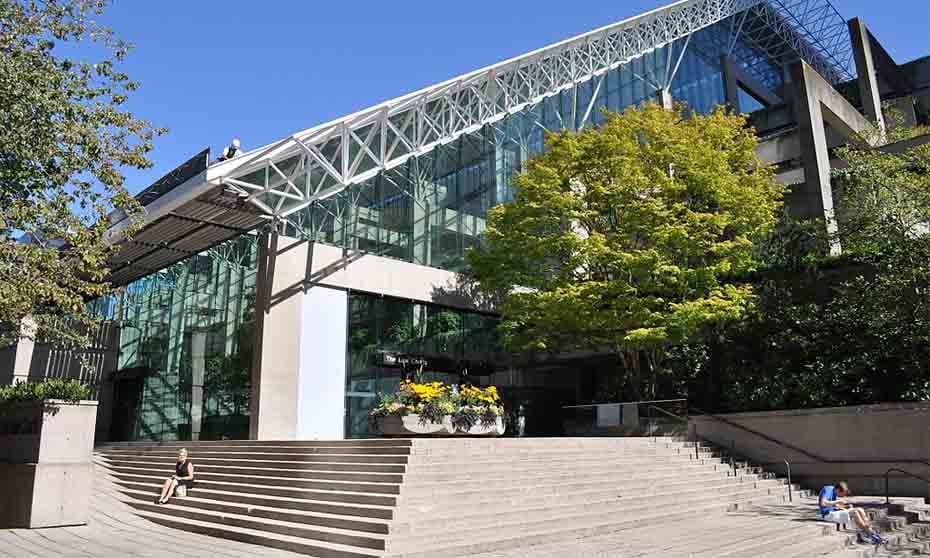 The B.C. provincial court is hosting a live Twitter townhall on access to justice Monday October 28.
The townhall kicks off Access to Justice Week in B.C., which runs Oct. 28 to Nov. 1. B.C. Provincial Court Chief Judge Melissa Gillespie, Court of Appeal Chief Justice Robert Bauman and former self-represented litigant Jennifer Muller will be taking part. The panelists will take questions, comments and anecdotes from the Twittersphere and discuss what initiatives are working, what technology is available, where change is taking place and who in the justice system is making a difference.
The court has had two Twitter townhalls with the hashtag #AskChiefJudge, in 2016 and 2017, where then Provincial Court Chief Judge Thomas Crabtree responded to tweeted questions about the justice system. Monday's Twitter townhall will be the first on the topic of access to justice.
Making progress on access to justice
After practising law in Prince George, Kelowna and Vancouver, Bauman joined the bench on the B.C. Supreme Court before being appointed to the Court of Appeal. In 2015, he helped form Access to Justice B.C.
"Personally, I look forward to engaging with members of the profession, law students and the public on the access to justice issues that matter most to them," says Bauman.
Two decades ago, access to justice was not a topic of conversation in the justice system, Bauman says. Now, it is being taught and talked about in law schools, it's bringing together organizations which previously didn't interact and producing commitments from justice system leaders to do better, he says.
"While we need far more in the way of concrete action and measurable progress, I believe we are on the right track," he says.
To make more progress on access to justice, risk-taking is imperative, Bauman says. Transparency, independence, impartiality – the bedrock of the system – cannot be compromised but the culture of the justice system needs to break-out of some entrenched beliefs and practices, he says.
Through the town hall, Bauman hopes to promote Access to Justice B.C.'s "Access to Justice Triple Aim." The goals of this initiative are to improve access to justice "at a population level," improve the experience of justice system for users and to use access-to-justice enhancements to save money both in the justice system and in other sectors of society.
The greatest needs exist in family and civil law and because they affect so many people's day-to-day life and well-being, and attention needs to be paid to administrative tribunals, Bauman says.
"The impact on vulnerable people is tremendous, and those are the people we ought to have in the forefront of our considerations when trying to tackle the access to justice problem."
Technology
Though Bauman says he sees technology as having a role in enhancing access, he cautions that developing tools for the public will not allow them to solve their own legal problems.
"We will have achieved access to justice when people can avoid, manage and resolve their legal problems," he says. "Technology will play a role but will not, on its own, solve the complex problem of access to justice."
When it comes to implementing technology, Bauman says his court has more to do. Though they introduced e-filing in 2012, the court has not been able to "develop systems that accommodate user needs." However, he adds the court is doing the best it can with the budget it has, and notes that progress requires investment, both in the technology itself and in training judges, staff and users to graduate from a paper-based system.
Gillespie is a member of Access to Justice B.C.'s leadership group and steering committee. Before becoming a judge, she worked as Crown counsel. Muller is a district counsellor with the north Vancouver school district, has taught in the faculty of education at the University of British Columbia and is an advisory board member on the National Self-Represented Litigants Project.
The public can tweet stories, comments and questions, using the hashtag #A2JChatBC.