Two family lawyers on the questions everyone should ask before hiring one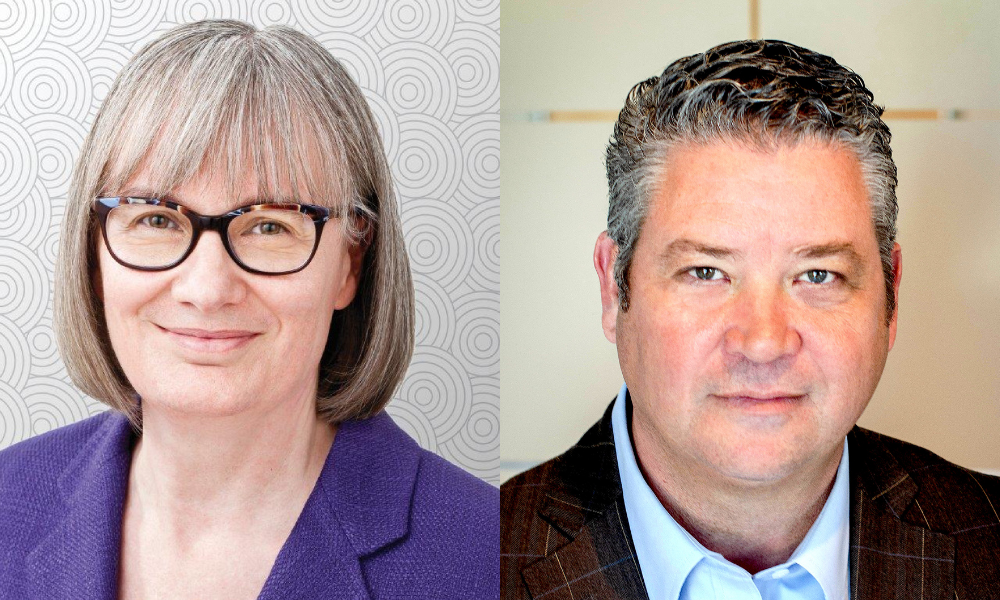 This article is part of a series addressing popular topics and questions that clients and the public may have about the legal profession.
While there are exceptions, those requiring the assistance of a family lawyer typically have no prior experience being the client of one. Scrolling through Google ads, it can be challenging to determine who can be trusted to handle an ordeal as life-changing as a divorce or child-custody dispute.
People in the market for a lawyer often look to other professionals: their accountants, family doctors, investment advisors, or religious leaders. Family and friends might be able to help with a referral or a warning to stay away from a lawyer with whom they had a negative experience. A lawyer in another area of law with whom they have worked – the lawyer who did their will or helped them sell their home – may also have valuable intel on the family law field.
Though they are popular, people should be careful with online rating sites, says Sarah Boulby, a family and divorce lawyer and partner at Boulby Weinberg LLP in Toronto. She says that some are credible because they are peer-reviewed, but others are dubious and may only include lawyers who have purchased a listing.
Russell Alexander, founder and senior partner at Russell Alexander Collaborative Family Lawyers, recommends Google My Business reviews because Google vets the reviews to ensure they are legitimate.
Lawyers and law firms post a lot of content. He says that a family-lawyer search should include a perusal of local family lawyers' websites and a look at the videos, podcasts, and articles they have made available.
"I would also tell clients to avoid free consultations," says Alexander. "The ones who I see who have gone to see a lawyer for a free consultation often find that the meetings are short – like 20 minutes or less. There's very limited advice that they're given in that initial consultation, and they find it feels kind of salesy. It's all about the lawyer."
Alexander and Boulby recommend hiring a lawyer who practises in family law exclusively, rather than a lawyer with a diverse practice. That is because the area constantly evolves and involves complex related issues, including pensions, taxes, estate planning, and corporate structures.
"It's a very technical area. It's not a good area for dabblers," says Boulby.
"There are a lot of issues that you need to be able to flag for your client," says Alexander. "If you're not doing it regularly, there's a chance you might overlook one or more of these complicated issues."
There are effective young lawyers, and there are those with decades of experience who would be best to avoid. When it comes to experience, the number of years a lawyer has been practising is a "vague yardstick" with which to measure their capability, says Alexander. He says the key is communication and your trust and confidence in the lawyer. "Go with your gut feeling."
But it also depends on the issues involved. When marital assets include complicated corporate structures and multimillion dollar companies, it is best to hire someone with experience dealing with those matters, adds Alexander. "The learning curve for the newer lawyer, who hasn't done that kind of work, might be a little bit steeper," he says.
The desirable experience also depends on the budget because the hourly rate of the junior lawyers will be less expensive, says Boulby. If the legal issue is more straightforward, working with someone more junior may be a good idea.
In addition to having the proper skill level and knowledge, a person should hire a lawyer with whom they are comfortable, she says. Family law cases deal with private matters, and clients must be open with their lawyers, so it is essential to have a personal connection.
"You want somebody who's going to be empathetic and who's going to listen to your story," says Alexander. "But you're also going to want to hire a lawyer that's going to give you the straight goods."
"If what you're seeking is unrealistic, either in law or factually, or if they have some bad news to deliver to you about a certain legal issue, you want that lawyer to be upfront about that so you can make an informed decision."
Before hiring a lawyer, here are a few questions Alexander and Boulby suggest asking first:
Have you ever worked on a case like mine before?
How would you go about resolving my case?
Can my case be resolved out of court?
What is collaborative practice? Do you have training in collaborative practice?
How many trials have you conducted?
How many contested motions have you conducted?
What changes have occurred in the court system due to COVID, and how will that impact my case?
Are you willing to make in-person court appearances where I live?
How much will you charge? What are the payment options?