Higher award stemmed from husband's inadequate financial disclosure, but his finances changed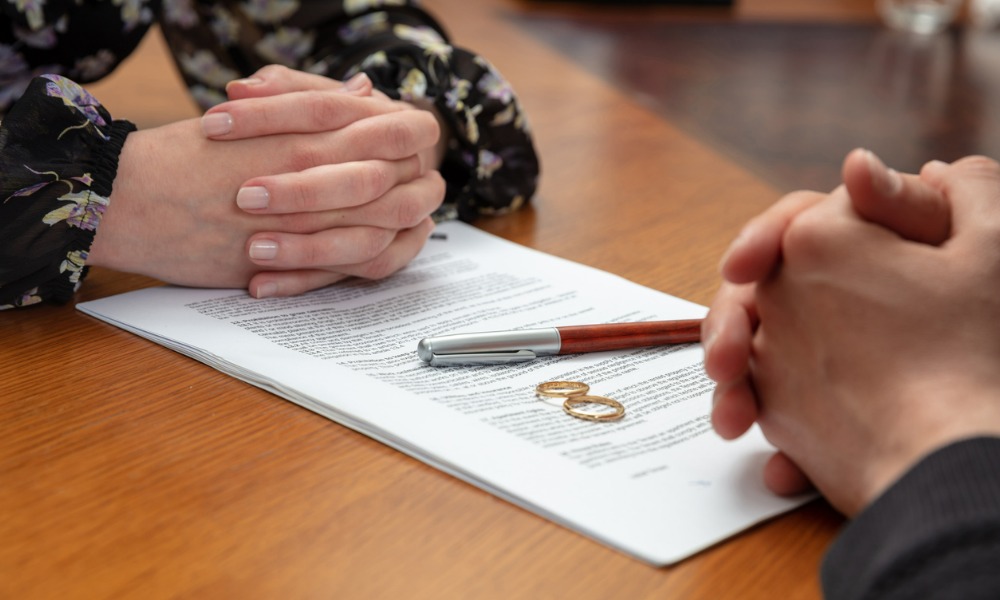 The Alberta Court of Appeal has allowed variation of lump-sum spousal support with inadequate financial disclosure, provided a material change in circumstances was proven.
In Unterschultz v. Clark, 2022 ABCA 335, Andrew Clark and Penny Unterschultz separated in 2015. In 2018, the parties entered into arbitration to determine spousal and matrimonial property division.
The arbitrator found that Clark had dissipated wealth that could have constituted matrimonial property and failed to make complete, transparent, and meaningful financial disclosure. The arbitrator exercised his discretion and awarded Unterschultz a higher lump-sum spousal support award, taking into consideration Clark's lifestyle and business practices.
Clark later submitted that there were significant changes in his financial position after the arbitral award, which should lead to a post-arbitral material change in circumstances.
The case management judge found that Clark made inadequate disclosures that impaired credibility findings, leading to the award amount. He concluded that the material change in circumstances concept "[did] not apply" in such cases. He further ruled that when a lump-sum award is ordered, future potential changes have already been considered and thus, no variation on that basis was available.
On appeal, Clark argued that the judge erred in rejecting the material change of circumstances concept and holding that a lump-sum award cannot be varied.
The appellate court agreed.
Inadequate financial disclosure does not bar variation of lump-sum spousal support award
Nothing in legislation prohibits variation of lump-sum payments of spousal support, said the court. Awards are made and varied because of the rights of the spouses, and , the court has the ability to vary lump-sum spousal support if the conditions are met, the court said.
Further, the chambers judge erred in ruling that variation application was not possible when the underlying findings were based on an imperfect record, said the court. Variation of spousal support is possible when material changes in circumstances are proven, said the court.
The appellate court allowed the appeal and returned the variation application back to the trial court for rehearing.