Court imposed 'exemplary sentence' on man who breached orders, threatened and assaulted ex-partner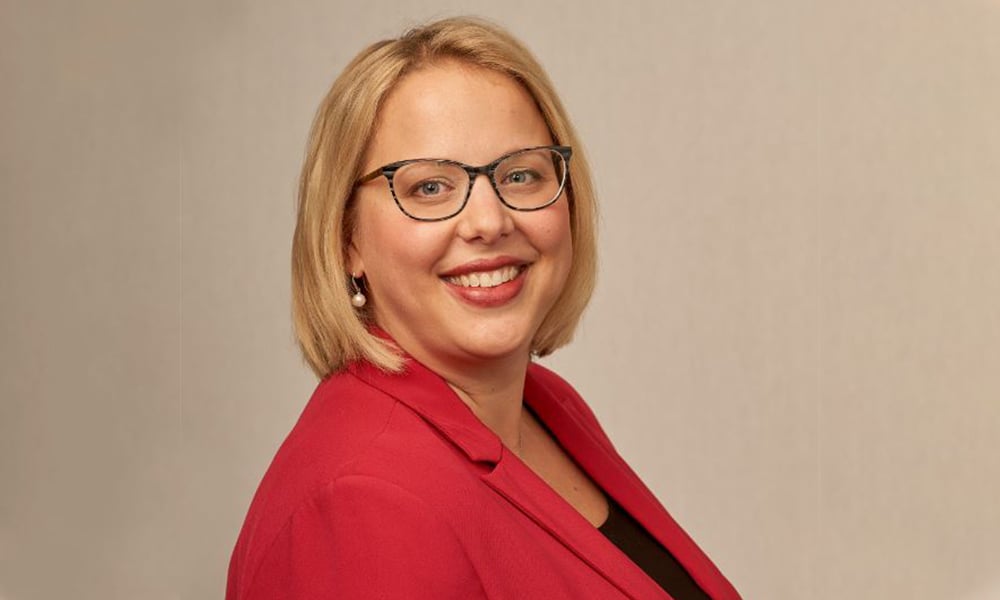 A Newfoundland Provincial Court Judge has imposed the maximum period of probation on a man convicted of assaulting his ex-partner and breaching no-contact orders. In the decision, Justice Wayne Gorman lamented the justice system's inability to protect victims of intimate partner violence from their abusers.
"It would not be an understatement to say that for many women, the experience of existing with a violent man is akin to living with a time bomb which will eventually result in death," said Gorman in the decision.
"How many times can a man assault or threaten a former intimate female partner, while (as is often the case) bound by a court order not to have contact with her, until an exemplary sentence is imposed? In other words: when is enough, enough?"
In R. v. Ford, a case heard in Corner Brook NL, Gorman sentenced 21-year-old Colby Ford to ten months in prison and three years' probation. Ford was convicted of uttering a threat, four breaches of a recognizance and breach of probation.
"I think that the approach and comments by the judge in this case reflects the frustration with the legal system trying to deal with – not only a legal problem – but an overall societal problem," says Robynne Kazina, family lawyer at Taylor McCaffrey LLP in Winnipeg.
"No law and no court order is ever going to really fix the systemic problem of family violence."
Ford assaulted his former partner – referred to in the case as Ms. X – twice in 2018 and was then sentenced to 120 days imprisonment plus two years' probation. The probation order contained, what Gorman called "the often used and often breached" requirement that Ford neither contact nor communicate with the victim. Ford was arrested for breaching the order and threatening Ms. X, released on a recognisance, and later arrested again for breaching four conditions of that recognisance.
On June 2, Ford entered guilty pleas for all his charges and the Crown proceeded with a summary conviction.
The Crown only sought an eight-month prison term and two years' probation, but Gorman called for an "exemplary sentence" due to the aggravating factors in the case. Ford's breached no-contact order was issued because he assaulted an intimate partner, threatened to set fire to her home – with her family in it – while she was pregnant. His "constant and continuous" conditional breaches showed "an utter disdain" for court orders, states the decision.
Because Ford had assaulted Ms. X three times and ignored court orders twice, Gorman added he has little hope the sentence will serve as a deterrent.
"In this case, Mr. Ford's present offences and his prior convictions satisfy me that he will assault or threaten Ms. X in the future."
Gorman said the three-year probation period was to give Ms. X the "longest period of possible protection from Mr. Ford that the law allows."
"You may think that I am overstating the danger Mr. Ford poses to Ms. X," Gorman wrote. He then referenced a 1995 Law Reform Commission of Nova Scotia report, which called violence against women by their spouses a "life threatening situation which is not treated seriously by the legal system or society in general." Gorman asked: "Twenty-five years later, has anything changed?"
Gorman has a history of highlighting his limitations in cases involving domestic abuse. In September 2019, he called his own sentence, for a man convicted of harassing his ex-partner, "woefully inadequate." In that case, Crown and defence had jointly requested probation, with which Gorman was legally bound to comply, and he mentioned it was the third probationary sentence to which he had "reluctantly" agreed in a criminal harassment case where the victim was an ex-partner, reported the CBC.
Lawyers who spoke with Canadian Lawyer say protection orders made by family and criminal courts are often ineffective in preventing an abusive partner from reoffending.
Deepa Mattoo is executive director of the Barbra Schlifer Commemorative Clinic, a specialized clinic in Toronto for women experiencing violence. Mattoo says protection orders issued by family and criminal courts are "often a key part of a safety plan to protect women and their children from abusive partners."
"Unfortunately, protection orders (all types) are found to be ineffective in many cases of intimate partner violence, physical assault, stalking and many other forms of gender-based violence," she says.
Kazina adds that clients often view protection orders as "only a piece of paper." More education is needed for lawyers, judges and police, as well as resources for community supports and safety planning for victims, she says. Kazina notes the federal government recently implemented a family violence screening tool for practitioners and passed Divorce Act amendments, which give an "expansive definition" to family violence and take family violence "more seriously."
Courts could also employ an expert – a mental health expert, social worker or psychologist – to evaluate offenders who have violated no contact orders to determine their risk level, says Whitney Smith, a family lawyer at Vandeputte Law, in Dundas, Ont. Smith adds Gorman's suggestion of a lifetime no contact order is a good idea, but in practice, unlikely to deter behaviour. Lifetime, also known as "final" no-contact orders are also complicated when there are children involved.
"A more contextual, fact-specific approach is what's needed here," she says.
Smith adds that penalties for breaching no-contact orders could be lengthened, noting that Gorman imposed a longer sentence on Ford than was sought by the Crown.
"I'm a family lawyer, not a criminal lawyer, but I think the criminal consequences of violating a restraining order or no contact order, if those were more significant… I think perpetrators may be deterred."