Lena MacNicholas is one of eight students at PBSC's Family Justice Centre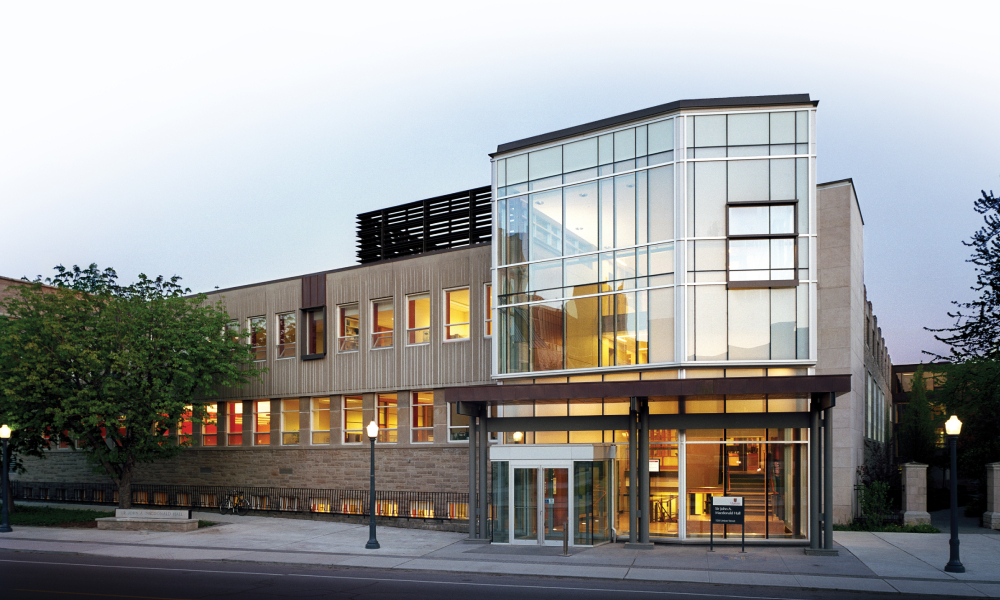 The COVID-19 pandemic, which led to difficulties in paying for legal services because of job losses and in case backlogs due to court closures, has aggravated the inequity in access to justice, a student at the Family Justice Centre has said.
"A lot of our clients rely on essential public services like transportation, social workers, or just other people in their personal network to access the legal system (our clinics) and just to generally navigate their lives," wrote Lena MacNicholas, a Law'21 student at Queen's University Faculty of Law, in a news release. "The current situation creates a huge obstacle to using these services as many clients are also at risk or are caregivers for someone who is."
Pro Bono Students Canada, in partnership with Legal Aid Ontario and Epstein Cole LLP, chose MacNicholas, along with seven other students, to participate in the inaugural year of the new Family Justice Centre, launched last year as a remote version of Pro Bono Students Canada's Family Law Project.
The centre seeks to address the longstanding gap in the family justice system by hosting virtual legal clinics for Ontarians involved in family law disputes who fail to meet the threshold to qualify for legal aid services but who also cannot afford to hire a lawyer. In these clinics, family law lawyers supervise upper-year law students as they offer unbundled legal services to self-represented litigants.
The summary advice provided by the centre's supervising lawyers has covered family law issues such as cases of parents withholding children amid the pandemic, dealings with third-party agencies like the Family Responsibility Office and the drafting of legal documents, MacNicholas said.
The centre's eight students were each assigned to develop a different component of the clinic. In the fall semester, MacNicholas created a procedural and substantive student manual and drafted the intake form and policies for how students will communicate with clients and lawyers via Zoom and will utilize technology for remote commissioning or for relaying instructions to rural clients.
In the winter semester, the students did client intake during clinic shifts and worked with supervising lawyers in arranging communications with clients, drafting documents and performing other tasks.
"Being able to help people navigate this situation and have a hand in structuring it to be as 'user-friendly' as possible was incredibly rewarding," said MacNicholas in the release.
MacNicholas, who is interested in family law, has worked as a student caseworker and a summer caseworker at the Queen's Family Law Clinic, has shadowed Kingston-based lawyer Christina Rorabeck when she acted as duty counsel in Family Court, has participated in the Walsh Family Law Moot, and has plans to article with Epstein Cole in August.