IRCC launched website tool in August 2021 to allow citizenship applications to be submitted online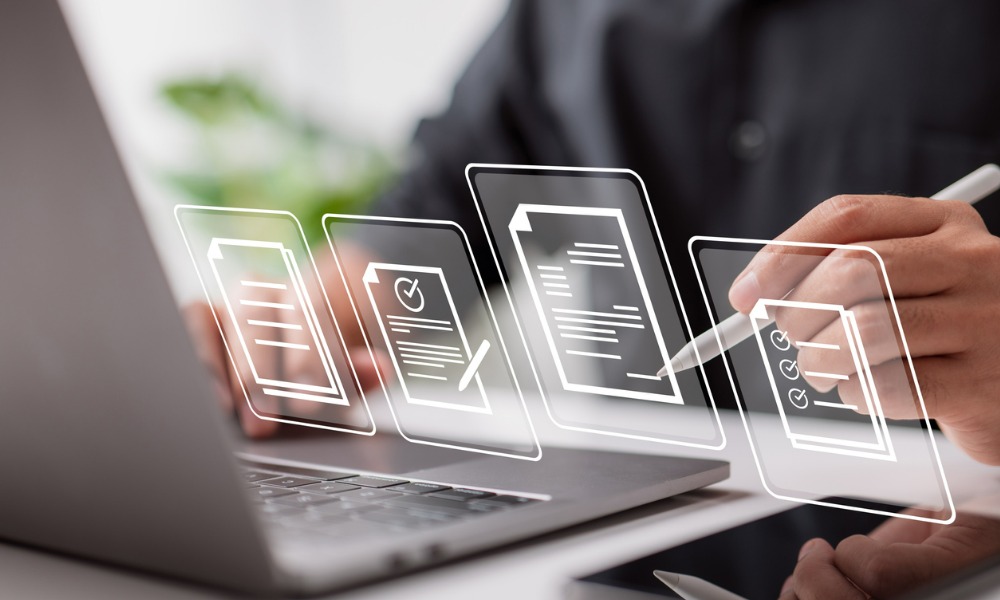 The Canadian Bar Association expressed concern over excluding legal representatives by the Immigration, Refugees and Citizenship Canada (IRCC) in citizenship applications submitted online.
In its May 2021 letter, the CBA informed the IRCC of its concerns regarding recent program changes and policies related to the COVID-19 pandemic, including implementation decisions and online filing procedures that prevent individuals from seeking legal advice and representation in citizenship matters.
The IRCC responded that due to the pandemic, it had to prioritize adopting new digital intake tools that constitute "minimum viable products," which it said will continue to evolve. In its August 2021 letter, the CBA asked the IRCC "to build in a role for counsel" in all forthcoming platforms before they are launched and immediately integrate representatives in existing technologies.
In its recent letter to Minister of Justice and Attorney General of Canada David Lametti, the CBA lauded the IRCC's release of a representative version of the online permanent residence portal for submitting permanent residence applications shortly after receiving its August 2021 letter. The portal enables lawyers to submit permanent residence applications online for clients. It also applauded the IRCC's recent inclusion of counsel in the portal's online permanent resident card and travel document applications.
"However, lawyers remain excluded from submitting online citizenship and proof of citizenship applications on behalf of clients," the CBA wrote.
The CBA noted that the IRCC also launched a website tool in August 2021 to allow citizenship applications to be submitted online. However, this tool is not available for family applicants or representatives. In November 2021, the IRCC enabled the online submission of proof of citizenship applications for individuals.
"While IRCC has since allowed individuals applying online for grant of citizenship to upload a signed form to declare a representative, IRCC still does not allow representatives to submit these applications for their clients," the CBA wrote.
The CBA also stressed that there is no citizenship representative portal to date, which impinges upon lawyers' ability to represent clients since they can only review a citizenship application via screen share or screenshots and cannot access the application.
"Without access to online portals and an ability to submit applications online for clients, lawyers cannot adequately counsel clients, some of whom may opt to self-represent and thus lose the benefit of counsel," the CBA wrote. "Self-represented applicants may make mistakes in their citizenship application that can lead to refusals or unintended misrepresentation, which can have devastating consequences on their ability to become a citizen."
According to the CBA, completing an online application accurately, uploading supporting documents with precision, and submitting the application with the correct fees are important elements of immigration lawyers' duties to their clients. It added that some individuals hire counsel because they do not have time to carefully upload application documents to an electronic portal, while others do not speak English or French fluently, which may increase their vulnerability.
"Like immigration applicants, citizenship applicants have the right to be represented by counsel in complex processes that will shape their future in Canada, and the technology IRCC uses for its citizenship application processes should reflect that right," the CBA wrote.
The CBA said that given the lawyers' integral role in defending the rule of law, they must be equipped with the tools to exercise their functions on behalf of their clients "without artificial constraints." Thus, the IRCC should not compromise applicants' right to the assistance of counsel – even temporarily – as it modernizes its application processes.
"We respectfully submit that it is paramount that IRCC include representatives in online citizenship applications without delay," the CBA wrote. "By depriving individuals of proper counsel through their exclusion from the online citizenship portal, IRCC has created a barrier to a fair citizenship process."