Move could shift focus of program to employment and leave students vulnerable to exploitation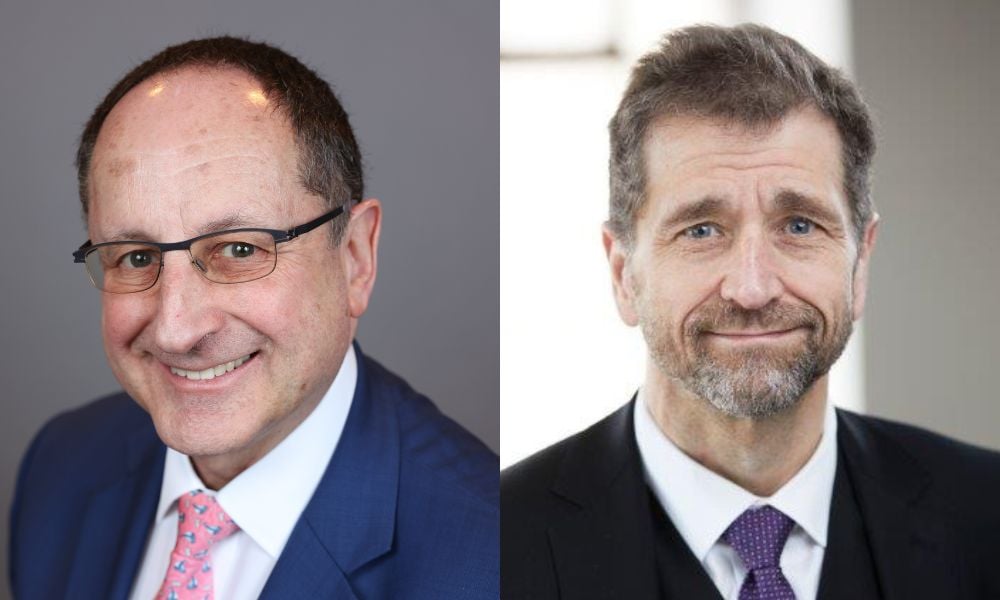 After the federal government temporarily lifted limited the number of weekly hours international students are permitted to work off-campus, immigration lawyers say the move could undermine the purpose of the study permit, and risks turning it into another work program.
On Oct. 7, Minister of Immigration, Refugees and Citizenship, Sean Fraser, announced that from Nov. 15 until the end of 2023, international students authorized to work off-campus will not be restricted by the 20-hour cap on weekly off-campus work. The purpose of the temporary change is for international students to help address the "unprecedented challenges" currently faced by employers in finding and retaining workers.
Creating a situation where international students can defray their tuition costs with full-time work will be a magnet for those who are interested in a work permit and permanent residency, rather than an education, says Sergio Karas, a certified immigration law specialist at Karas Immigration Law PC in Toronto.
"International students should come to Canada because of the reputation of our educational institutions, and with a mindset that they want to choose a career path that will benefit them in the future," he says. "Residency should not be the primary goal of an international student. Residency should be something can comes incidentally. Certainly, there's a path for them because Canada would like to retain many of them."
The lift of the weekly work limit will leave international students vulnerable to exploitation, says David Garson, managing partner of Garson Immigration Law in Toronto. Garson has dealt with people who obtained a study permit with the help of another person. The student was then required to work long hours for the person who helped them, could not attend school full-time, and failed to graduate.
"They can be absolutely be taken advantage of by unscrupulous individuals who will help them with the study permit just so that they can come and work ridiculous hours," he says. "This is absolutely ripe for corruption."
To be eligible for the international study program, applicants must show they have the necessary funds to pay for tuition. If students are allowed to work full-time, they will borrow the funds and tell their lenders that they will repay them with their income in Canada, says Karas. Consultants and education agents, who are paid a commission by schools to find students, will exploit the situation to encourage students to study in Canada because they can pay for it by working at the same time, he says.
"Full-time jobs will detract from their studies and make them less attractive to employers after graduation," says Karas. "They will be tempted to take 'easy' courses and, what I call, 'Mickey Mouse diplomas' just to graduate and get a work permit and eventual residency. Their attitude is that they will figure things out later, and in any event, their situation is better than in their home country. I hear this all the time."
In its announcement, Immigration, Refugees and Citizenship Canada (IRCC) said there are more than 500,000 international students in Canada who will be able to work additional hours. "This temporary change reflects the important role international students can play in addressing our labour shortage, while continuing to pursue their studies." The IRCC notes that study permit holders must balance school and work, and those who reduce course loads or stop studying are ineligible to work off-campus.
"With the economy growing at a faster rate than employers can hire new workers, Canada needs to look at every option so that we have the skills and workforce needed to fuel our growth," said Minister Fraser. "Immigration will be crucial to addressing our labour shortage. By allowing international students to work more while they study, we can help ease pressing needs in many sectors across the country, while providing more opportunities for international students to gain valuable Canadian work experience and continue contributing to our short-term recovery and long-term prosperity."
Lifting the weekly work limit is a policy more appropriate for 2020 than 2023, says Karas. Employers are looking for high-skilled and experienced workers, not foreign students. The labour shortage is most severely felt in healthcare, which requires years of education and training, he says.
"As we enter a recession this will create competition for scarce jobs and perhaps also resentment from Canadian students," says Karas.
"This is a delayed response," says Garson. "We are predicting a recession. And if we have a recession, then is this necessary?
If there is a recession on the horizon, more of a "cash economy" may emerge as some employers attempt to skirt the minimum wage, he says. "You're giving availability to a whole group of people who, with an economic downturn, could find themselves in a precarious position and are willing to do things economically to survive."
"You're going to have a bunch of kids who are going to come into Canada, being able to work full time, all the time – and it just may coincide with a recession. I don't know that this will turn out very well."