Partners at Greenberg Hameed PC say Ottawa is already looking at AI-based software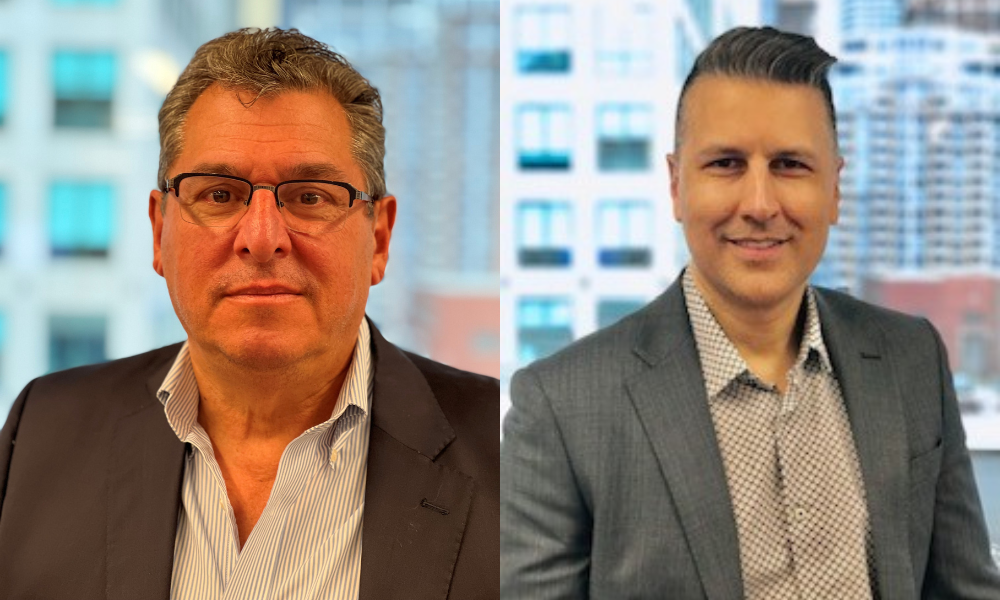 As the federal government allocates millions of dollars toward processing immigration applications faster to fill critical labour market gaps, lawyers will ultimately need to embrace the technology required to make the process more efficient, say lawyers Howard Greenberg and Naumaan Hameed.
"Lawyers who have an eye to the future will understand that the backbone, the strength, of an immigration system is going to depend on technology," says Greenberg, co-founder of Greenberg Hameed PC.
Hameed adds: "If you harness the data properly, you could make very intelligent decisions that would have a positive impact in Canada. And I think that's the direction that the government will need to go."
Both lawyers point to the most recent federal budget outlining an ambitious plan to spend $385.7 million over five years, and $86.5 million on an ongoing annual basis, for Immigration, Refugees and Citizenship Canada, the Canada Border Services Agency, and the Canadian Security Intelligence Service.
The aim would be to create a more efficient entry system for visitors, workers, and students. Greenberg adds that the government will use a significant portion of this money and resources to support improving internal technology to process applications more efficiently. This use includes the effort to develop artificial intelligence to process certain classes of immigration, though he acknowledges this technology "isn't quite there yet."
However, Greenberg says Canada must improve its ability to process immigrant applications and find a way to fast-track those with critical skills that Canada needs. One goal he sees as achievable is a "trusted employer program" that would streamline the system so that certified employers could preapprove the foreign talent employers need.
Canada recently announced immigration levels for 2022-2024 to welcome immigrants at the rate of just over one percent of our population – including 431,645 permanent residents in 2022, 447,055 in 2023, and 451,000 in 2024.
Greenberg clarifies that using AI or similar technology would not likely be used for refugee or humanitarian applications. "In those areas, you have to be sensitive to individual needs, so it would not be realistic to use such technology." The more subjective the criteria, the more problematic it is to use technology-based solutions.
But for immigrants who have a needed skill set and want to come to Canada, Greenberg says such technology could help reduce backlogs and get employers the workers they need more quickly. "In the Express Entry system, where you can be very specific with the criteria you are looking for, it is something that would benefit both potential immigrants and the employers who want to hire them."
This use of AI and related technology has also raised concerns in legal circles about the balance between technology enhancements and transparency for immigration decisions to ensure procedural fairness is maintained.
Greenberg's business partner Hameed points to a case in the Federal Court of Canada when the federal justice department chose to disclose the use of an immigration processing tool developed to deal with the increasing volume of applications, called Chinook.
In Ocran v. Minister of Citizenship and Immigration, a judicial review of the refusal of a study permit for a prospective student from Ghana, an affidavit from one of the Chinook developers revealed some of the inner workings of the Excel-based system. It allows visa officers to review applications more quickly. It also generates final decisions and the reasons for those decisions.
Chinook has several modules that allow visa officers to pull information from the immigration department's global case management system for many applications simultaneously. It can review the information, make decisions, and generate notes in a fraction of the time it previously took to check the same number of applications.
At the Ocran hearing in September 2021, DOJ counsel argued that the use of Chinook did not substantively affect the outcome of the visa officer's decision in this case but disclosed its use in the spirit of transparency.
The Federal Court judge, in a decision earlier this year dismissing the request for judicial review, chose not to deal with the issues raised by the Chinook system as it was unrelated to the "substantive merits" of the case. The judge wrote: "In the circumstances, the respondent's issues should be resolved in another case in which there is a live dispute on the facts."
Hameed points out that the use of Chinook is not "perfect AI," and there is a lot that still needs to happen in developing a processing tool for choosing among immigration applicants in various classes.
"But the affidavit in the Ocran case indicates a pretty significant acknowledgement from government about developing a technology-based system for processing applications," he says.
Greenberg also points out that Chinook technology is still "fairly elementary" and not true AI. "They created a routine, a template to evaluate files, not the full AI Monty," he says. "However, it does show that the government is certainly scrutinizing ways of doing a mass number of applications and a formula approach without having as much human intervention."
Hameed says that once an AI immigration processing system addresses some of the technical kinks and transparency issues, "it is ultimately the right thing for the government to use, in an environment where there is increasing competition for foreign skills."
Without an "agile system," Hameed and Greenberg say it will be harder to attract the right workers to Canada, especially as competition with other countries looking for similar skills, such as the United States and Australia, heats up.
"In other words, we're going to need the ability to identify suitable applicants and process them in an expeditious way," he says, "and inevitably, that will involve technology."
As for lawyers who are locked in a world of immigration law where there has been a traditional way of doing things, Greenberg says they need to understand the "tsunami" of technology that is likely ahead to process immigrant applications.
"You as a lawyer will have to think about connecting into the future," he says. "Employers who are your clients will want simplified, faster processes to allow them to make better decisions and achieve a better outcome when it comes to meeting their labour needs."
Hameed adds that Greenberg Hameed PC, with a staff of 14, has lawyers who understand data mapping and others who are proficient in technology and digital marketing and have excellent business acumen.
"When you look at technology, you have to be agile and responsive, and the technology has to be an extension of the client and its needs."