Investment will automate citizenship application processes and handle prolonged delays/backlogs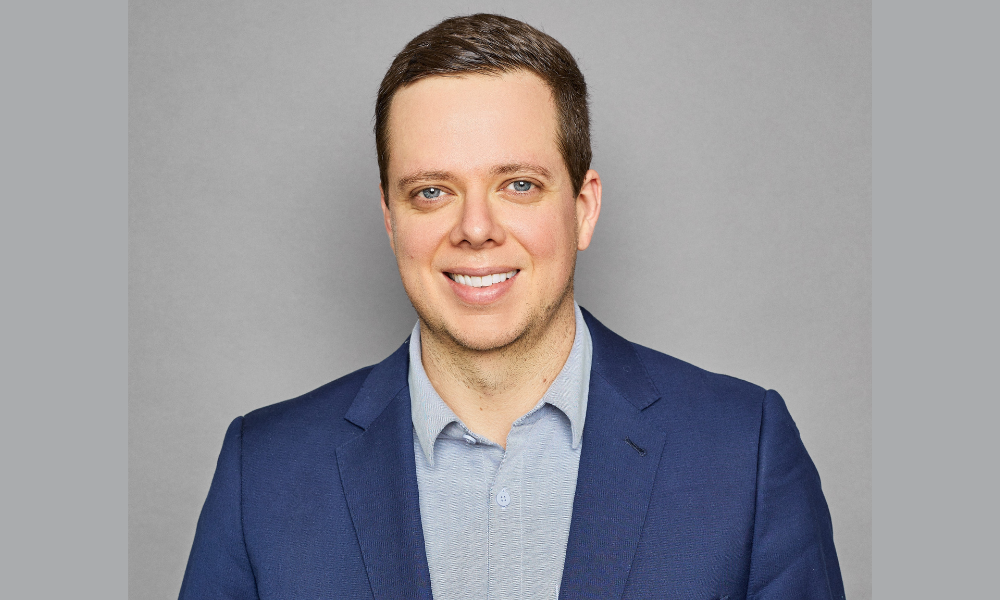 The federal government's 2022 budget highlights new investments to reform Canada's immigration system, deal with chronic processing delays/backlogs and bring more skilled workers into Canada to address persistent labour shortages.
Graeme Black, a partner at KPMG immigration law practice, says the federal government investment focuses on deploying funds that directly impact backlogs and allows the country to respond to the demands to fill the gaps in the labour market by making immigration processing manageable and predictable.
This investment will help reduce backlogs and the higher processing times that people are experiencing worldwide to get to Canada, Black says.
Investments in immigration in the 2022 budget will include $385.7 million over five years and $86.5 million ongoing for Immigration and Refugees and Citizenship Canada and the Canadian Border Services Agency to facilitate timely and efficient entry of foreign workers and students.
Black says the new investment is crucial given the high interest in Canadian immigration as the country's economy grows and employers struggle to fill positions.
Immigration officials must do a robust screening of all applications, and he says that with the investment, they can maintain a thorough review and make processing times more responsive for businesses to fill much-needed roles in their workforce.
"For foreign nationals who need to plan to come to Canada if they have kids or are trying to arrange housing, it's challenging when there are long processing times, and this investment is a real focus and commitment to bringing those into levels that are much more manageable."
The government is also investing $187.3 million over five years and $37.2 million ongoing for the Immigration and Refugees and Citizenship Canada (IRCC) to respond to growing enquiries and invest in technology to support people using its services. In addition, it has committed to reducing timelines for the Express Entry application.
When the government initially announced Express Entry, they promised to process 80 percent of applications within a six-month service standard. However, due to COVID and the increased desire to migrate to Canada, Black says processing times have increased across multiple programs.
The government paused express entry invitations through the Federal Skilled Worker pathway in Dec. 2020, allowing only the Canadian Experience Class pathway but Black says it will resume invitations to the FSW program in July and return to the initial goal of processing applications within six months.
"Money has been deployed to some of the ongoing investments to reduce the backlog from the permanent residency side, and they've got it cut down by almost 50 percent." he says. "We'll see that initial six-month service standard coming back as a reality for people under the program."
Last fall, a KPMG poll showed that the most significant threat to growing a company is finding people with the right skills. The survey stressed that many businesses have accelerated technology adoption and automation during the pandemic and need a more digitally skilled workforce.
Black says the people targeted under the Express Entry System are highly skilled. "Many individuals waiting and applying are the people with these skill-sets, so this investment directly addresses the labour gap by bringing the timelines down to get some of these individuals to Canada."
The government will also reform the citizenship program to allow electronic applications and some automation in response to a growing number of citizenship applications.
After filing a citizenship application, the wait time is about 27 months and artificial intelligence is expected to shorten the time between applying for citizenship and being a permanent resident, Black says.
"It gives people a Canadian passport and helps to close off that last mile of the immigration journey for foreign nationals where ultimately they end up as Canadians."
Last year, Canada welcomed 405,000 permanent residents, which will increase to 451,000 by 2024 and Black says the government is aware that high immigration levels are needed for the country's future.
About 11 percent of Canada's employment are jobs in the digital economy, which is expected to grow, so Black says several provincial focus programs will help support the federal government and target the digital economy workforce.
For example, Alberta has a new accelerated tech pathway program, British Columbia has the technology stream through its provincial nominee program, Ontario has the human capital priority stream for IT occupations, and Quebec has a pilot project targeting nationals with skills in AI to come to Canada.
One in four workers are born outside of Canada, and as the population ages, immigration will account for a larger share of the labour force, Nancy White, senior manager for external communications at KPMG, says. "These measures support the growing need for digitally skilled workers to implement new tech strategies and help Canada compete globally."
The 2022 budget includes amending the Immigration and Refugee Protection Act to provide the IRCC minister with the authority to select candidates who best meet Canada's labour market needs among people who wish to become permanent residents through the express entry system.