The federal government is creating a new regulatory regime for immigration consultants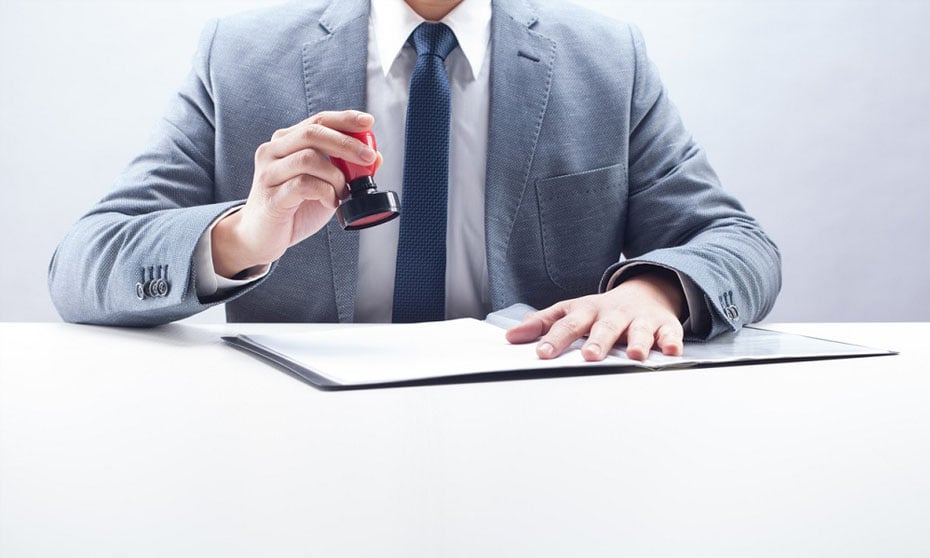 Entering a third chapter in their regulatory odyssey, immigration consultants want to shake the image of fraud and incompetence that some in the immigration bar think should eliminate them as an option for newcomers to Canada.
After a surge in unregulated, non-lawyer, immigration consultants in the 1990s, the 2001 Supreme Court case Law Society of British Columbia v. Mangat ruled it was not a breach of the Legal Profession Act for non-lawyer consultants to represent people in immigration hearings in B.C. The Mangat decision gave the "green light" to the proliferation of the industry, says Michael Greene, who was national chairman of the Canadian Bar Association's citizenship and immigration section from 2000-2001 and is senior partner at Sherritt Greene Immigration Law in Calgary.
The industry's first governing body was the Canadian Society of Immigration Consultants, but its lack of policing, professional and ethical standards led to a parliamentary review in 2010 and the creation of the Immigration Consultants of Canada Regulatory Council.
"And there was great hope that they would be much better regulator. And it's been the opposite," says Greene.
In 2017, Parliament took another look at the industry and the Standing Committee on Citizenship and Immigration produced a report: "Starting Again: Improving Government Oversight of Immigration Consultants."
Despite the ICCRC's stricter powers, the report shows misconduct among consultants is still prevalent, with international students, live-in caregivers and temporary foreign workers being the most vulnerable to abuse. The committee's witnesses repeatedly accused the ICCRC of failing to deal with unauthorized practitioners, known as ghost consultants, who often shield themselves from detection through oral contracts, cash payments and not using their names in documents.
In a presentation he gave at the May CBA conference in Winnipeg, Ravi Jain, an immigration lawyer and partner at Green and Spiegel LLP in Toronto, included examples of disciplinary actions taken by the ICCRC, which detailed the wrongdoing he says is rampant among consultants. The list includes charging exorbitant fees, misrepresenting fees, failing to keep proper records, forging documents, taking money and providing no services, advising clients to lie on their applications leading to a denied application, lying about job opportunities, withholding passports and threatening clients with deportation if they report misconduct.
"Whatever these complaints are, it's scratching the surface, because the vast majority of people will not complain. And this experience is born out with MP offices and lawyers and law offices across the country. Because we know 99 per cent of people who've been harmed by consultants, they refuse to allow us to proceed with a complaint. Because if there's no immigration benefit, they're not going to waste their time," Jain says.
Claudia Molina, an immigration lawyer at Cabinet Molina Inc. in Montreal, says the precarious citizenship status, sometimes even caused by the consultant, is what holds back many victims of abuse and misrepresentation from complaining to the ICCRC.
"This is very, very common. You'll have consultants doing wrong to the clients, and the clients are too afraid to come forward, and they're afraid that the consultants will then turn around and call the police and say where they are," she says. "Because they have copies of their passports, and they hold all this information about their family abroad. They're scared."
While the government was seeking input from the profession as part of its consultations, Jain prepared a submission in which he says he changed the position of the CBA from the view that consultants could adequately carry out their function if properly regulated to the opinion that lawyers, not consultants, should be representing those undergoing immigration, citizenship or refugee processes.
"I just said, you know what? Enough is enough. There's so much societal harm. . . . The reality is that the public has not been protected. The public has been really hosed and taken advantage of," he says.
Out of the 2017 report came the College of Immigration and Citizenship Consultants Act, contained in the federal Liberal government's budget legislation tabled on April 9. The act proposes turning the ICCRC into a new self-regulatory College of Immigration and Citizenship Consultants — instituting a licensing regime, code of conduct, complaints and discipline committees and putting the board of directors under the guidance of the minister of immigration, refugees and citizenship.
But given the history of fraud and abuse, Greene says, he doesn't see the wisdom in giving the consultants a third chance.
"The ethics and professionalism have been non-existent. . . . The government wants to give just a truck full of money to a corrupt organization that cannot govern itself and hope it's going to get better?" he says.
Although consultants have lacked an effective oversight framework for the last 17 years, the government has made a long-overdue correction with the College of Immigration and Citizenship Consultants Act, says Dory Jade, CEO of the Canadian Association of Professional Immigration Consultants, and who has also chaired committees at the ICCRC. The new statute "includes all the components of a regulator," he says, including a discipline committee with powers to send cease and desist letters, file injunctions, sue individuals and collaborate with the CBSA, RCMP and other government bodies. There is an appeals process and a "very stringent" code of ethics, he says. And whereas the old regulatory bodies were unable to pursue unauthorized practitioners or ghost consultants outside of Canada, the new regulator will be able to use parliament's extra-territorial powers for enforcement, he says.
"Because they are not ghosts at all. We know their addresses. We know where they operate, how they operate. They are known to the government," Jade says.
Jade adds that immigration law is not the only practice area that uses non-lawyers. Consultants also give those lacking English proficiency service in their native language and assist with settlement and integration.
"Immigration consultants offer access to justice, with a much lower cost," he says.
Jain disagrees. He is currently the vice chairman of the immigration law section of the CBA and says the amount of pro bono work done by his bar and the rate at which immigration lawyers offer flat fees to clients mean that the access issue is exaggerated.
"Most immigration lawyers make under six figures. Most of us litigate for under five figures. We're the bleeding-heart types that go into this because we really care about people," he says.
"The whole thing is framed in terms of access to justice, which is such a joke. Because there's no empirical evidence whatsoever, as they say, that lawyers are inaccessible in this bar. And there is massive evidence that the consultants are overcharging and ripping people off."
The government rests its desire to use immigration consultants on several faulty assumptions, says Jain. First, in the Mangat decision, the court was concerned the lawyers at the time were not representative of immigrant communities, didn't speak the native languages of prospective immigrants and consultants could fill that gap.
"That's totally an outdated decision, given the diversity of the bar today," he says.
According to Statistics Canada, the country welcomed 303,257 immigrants in 2017-2018. The government also assumes immigration lawyers cannot handle the volume of demand for consultants, Jain says.
"There's no evidence of that. If you call any firm, and you say, 'Look, I want to hand you 100 cases,' know what? No law firm's going to say no," he says.
Accredited university program for consultants
A new program at Queen's University Faculty of Law and Université de Sherbrooke will train immigration consultants. Launching in 2021, the universities will be the sole accredited schools training consultants in their respective languages and Queen's expects 500 students per year to take the 66-week, mostly online course.
Immigration increasing in Canada*
79.6% – amount of Canada's population growth that due to immigration
303,257 – number of people who immigrated to Canada in 2017/2018
323,192 – number of people immigrated to Canada in 2015/2016
30 – years since Quebec and Ontario saw as much growth
*Source: Statistics Canada