Well-intentioned efforts need to be beefed up, says Andy Semotiuk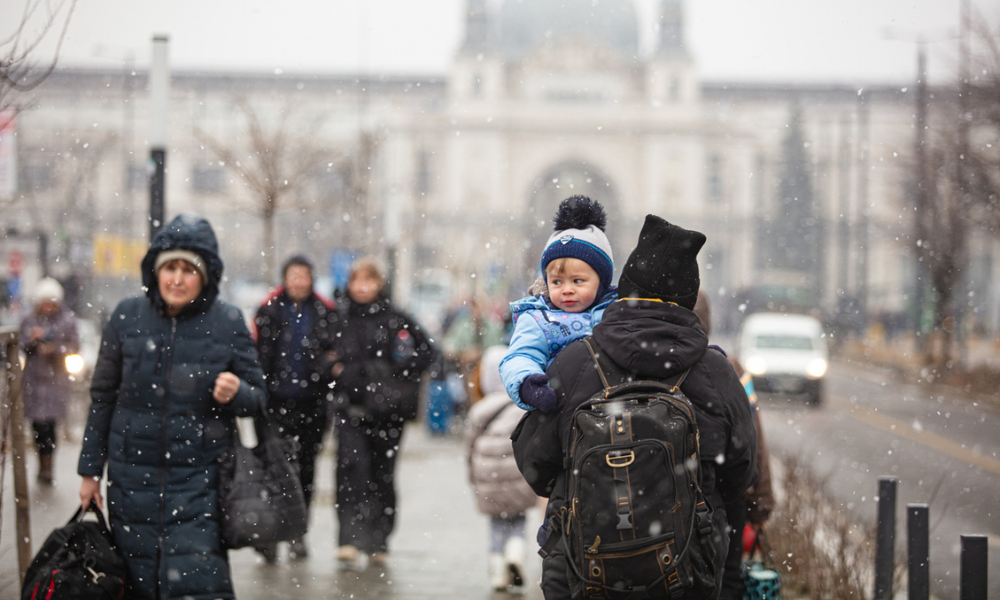 The Canadian government and other jurisdictions worldwide are doing what they think is best and expedient to help millions of Ukrainians displaced in their homeland and in other countries with programs to help them find refuge from Russia's invasion of Ukraine. But Canadian lawyers trying to help these refugees say more coordinated and creative responses to the humanitarian crisis are needed.
"Right now, there's a sugary coating to the programs initiated in Canada, not necessarily with a lot of substance, and quite complicated to work through," says Toronto-area immigration lawyer Andy Semotiuk. He's one of several Canadian lawyers helping coordinate pro bono legal services to help Ukrainian refugees come to Canada.
In mid-March, the Canadian government announced an unlimited number of approved Ukrainians could find refuge from Russian aggression with a three-year travel/work visa, up from the standard two years, while they decided their next moves. In addition to the Canada-Ukraine Authorization for Emergency Travel program, the federal government has offered eligibility to family members of Ukrainian nationals, regardless of their nationality.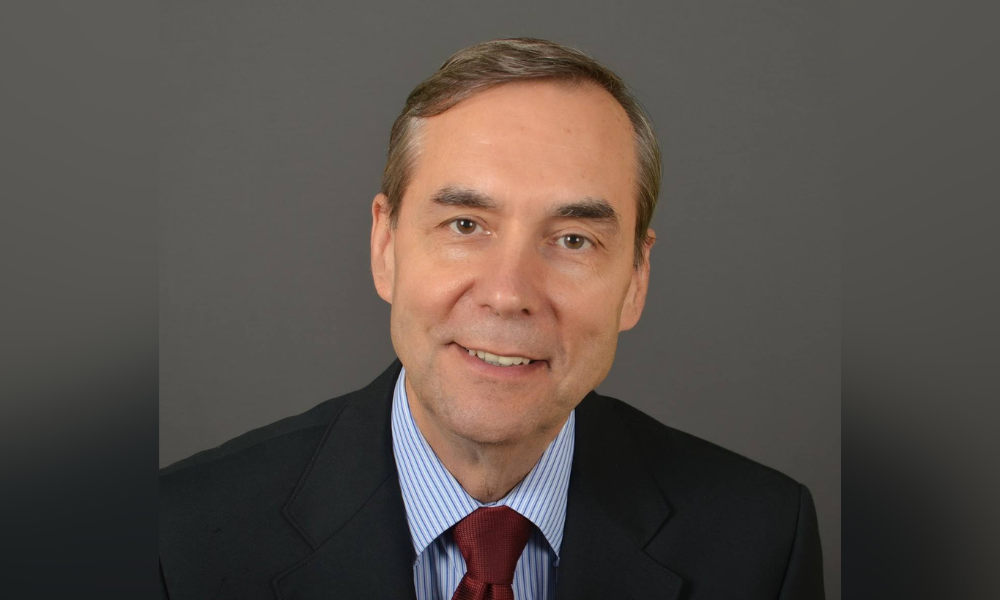 Andy Semotiuk
However, lawyers and advocates for those who have fled the war in Ukraine say there's been a lot of confusion over the term "refugees." Some applicants are thinking that the Ukrainian program is a refugee program with full government resettlement, which it is not.
Says one Ukrainian Canadian applying on behalf of his mother-in-law now in Poland who contacted Canadian Lawyer: "We know some people who do think that Canada accepts Ukrainian refugees, and they assume it means the full refugee status with full government support." He pointed to a Twitter thread written by a Ukrainian-Canadian articling student with the federal justice department in Edmonton, who outlines what the emergency program for Canadians can and can't do.
"Essentially, unless Ukrainians have family that are financially able to take them into their homes in Canada and pay for their flights, they have no ability to genuinely engage in receiving "refuge" in Canada," says Steph Nedoshytko on Twitter. "Right now, this is falling to the local Ukrainian communities in each respective city to collect funds, organize informal home-stays, and help displaced Ukrainians navigate their temporary home of Canada."
Jason Woycheshyn, a partner with Stewart McKelvey in Halifax and president of the Ukrainian-Canadian Bar Association, is working with others in the legal and Ukrainian-Canadian communities to remove barriers for Ukrainians who want to make Canada their home. He says demand has climbed in recent days for legal help from the lawyers who have stepped forward to provide pro bono assistance.
"For the first while, it was pretty quiet, but as refugees became settled in their temporary situations, they have started to put their minds to what to do next," he says. He adds that collecting a group of lawyers across Canada have agreed to assist those who need assistance.
"It's great that we have lawyers willing to help with these immigration questions," Woycheshyn says, though acknowledging the need is growing faster than the availability of lawyers to provide help. "If you're at a smaller firm, it can be difficult to provide pro bono work all day when you have to focus on paying work."
However, he says, it's also a fantastic opportunity to not only help refugees and fill some of the employment needs in provinces such as Nova Society. "But we desperately need some coordinated organization to receive the information we're getting from many sources and try to match up skills and people with available opportunities," adds Woycheshyn, who is not an immigration lawyer.
"People are trying hard to think creatively and intelligently about how to process this volume of data on this humanitarian effort efficiently."
Semotiuk said the last number he's heard on the number of people applying is about 150,000. "Not a lot, if you think about the great need to settle these refugees." He admits it's hard to predict the ultimate uptake, especially as many have indicated they'd prefer to stay closer to their country to wait out the war's outcome.
Many of these refugees are women and children whose male relatives and partners are still in Ukraine, as men between 18 and 60 are required to stay if needed for the war effort.
"To come to Canada and be separated by such a great distance is a big decision." Even getting permission from the children's father to allow them to leave for Canada could be tricky. Semotiuk says anti-kidnapping laws require this sort of authorization, and the father could be off somewhere in Ukraine fighting against the Russians, making him difficult to reach.
Still, Semotiuk says the program to help refugees would work better if it provided more incentives for refugees to travel to Canada to start a new life through "creative" features. These include providing services to help these people (mainly women) find jobs, daycare, housing, and other social services. Much of that has yet to be coordinated.
There's also been no discussion of a "pathway to citizenship" for these refugees that would make it an easier decision to come to Canada, find meaningful employment, and sponsor immediate family left behind.
Semotiuk adds that most of those who would want to come probably already have some connection to Canada, and he's been surprised at how many he has heard through news reports speak English. He also notes that many of these people are highly skilled and "would have a lot to offer to the Canadian labour force."
Even for those with friends and relatives in Canada, there are significant barriers even starting the application process. Fingerprint and photo requirements, getting the necessary appointments with Canadian officials in whatever country they are located, getting kicked off the online application site, and having proper documentation are all challenges that make the process very difficult.
"There is an element of cunningness to what has been announced," he says. "It sounds good at first, but at the same time, there are still many complications and perhaps unnecessary details to the programs announced. We need more direct solutions to get Ukrainian refugees quickly to Canada."
He adds that while Europeans have responded with generosity to the plight of fleeing Ukrainians, offering a temporary haven, Semotiuk is worried that "empathy fatigue" may set in as the war in Ukraine continues unabated and the resources of neighbouring countries get stretched. "These people have been incredibly responsive to the immediate needs of Ukrainians, but they can't do it forever."
Between three and four million Ukrainians have fled Ukraine, while another 6.5 million have been displaced within the country. Poland has accepted about two million Ukrainian refugees, Romania about 500,000, Moldova 350,000, while other countries, like Hungary and Slovakia, have also taken in Ukrainians. Humanitarian agencies worry that as many as ten million Ukrainians could flee Russia's war on Ukraine. Semotiuk says that is a figure the likes of which we have not seen since World War II's end.
But the end of that war also provides some potential answers to making the refugee process work more quickly. Even after about 40 million people were repatriated to their home countries, between seven and 11 million displaced persons (DPs) were living in Europe with nowhere to go. However, Canada and other countries developed a system by which the government, private citizens and employers could sponsor these DPs.
While governments enacted the policy, the mechanics were left to the individuals. The main criteria for entry were to have been uprooted and to have a sponsor with a job or a willingness to support the refugee as they were getting settled. All that was needed was an affidavit of support sworn by the sponsor and an agreement to come on the part of the migrant, Semotiuk says. After reviewing their papers and criminal and medical histories, officials cleared the immigrants before they arrived in their new country.
"Yes, the world has changed a lot since World War II, but I am sure there are many Canadian citizens who would want to sponsor someone from overseas to come over on a contract basis," Semiotiuk says. "You work in my restaurant for two years as a waiter or cook, and I'll pay your ticket to come over and help you get settled and help find childcare for your kids so you can work." With Canada's aging population, and the burnout of COVID-19, finding healthcare workers and personal care workers are getting more complicated, and this could be one solution.
Halyna Miller, an immigration lawyer with Miller Immigration Law in Calgary who provides legal services to refugees looking to come to Canada, says it "would also be good if we had a centralized network of people who are willing to accept refugee families for a few months until they can find their own place and get familiar with the community."
A job bank and system for employers to register job openings that would suit these refugees is also essential. "Canada does have skills shortages in many areas, and some job vacancies have been hard to fill."
She says that language barriers wouldn't necessarily have to be a barrier to employment, as some jobs – the hotel and tourism industry is just one example – wouldn't necessarily require English.
Such a direct sponsorship program need not be limited to Ukrainians, Semotiuk says. Canada and other developed countries could adapt it to address the plight of refugees from Afghanistan, Syria, Iraq and other hotspots of humanitarian need.
"Right now, I haven't heard any big pronouncements by governments on how we're going to tackle this issue globally – that this is a big deal, and we have to do something about it," says Semotiuk. "We're going to have to think in very creative ways, and it will involve a huge paradigm shift in immigration and refugee policies."