Canadian Bar Association launches pro-bono immigration initiative to held displaced Ukrainians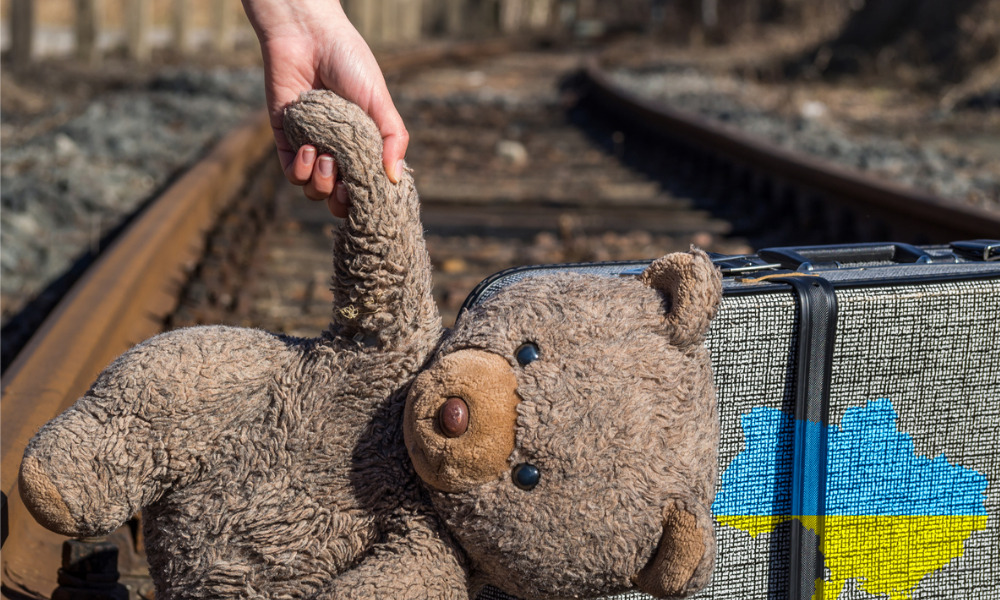 As the crisis of Ukrainians fleeing the Russian invasion of their country reaches staggering proportions, the federal government has responded by opening expedited ways for getting these refugees to Canada. However, immigration lawyers in Canada who want to help admit that despite all good intentions, the sheer enormity of the crisis poses immense challenges.
"It's a massive, massive endeavor," says Toronto immigration lawyer David Garson, noting the number of refugees fleeing Ukraine now stands at around two million. "You can't deny the good intentions, but it hasn't been explained yet how it is all going to work, and work quickly."
The good news, he says, is that Ottawa is creating a Canada-Ukraine Authorization for Emergency Travel class for those refugees who want to come to Canada temporarily. This eliminates many of the usual visa requirements. The program also allows these Ukrainians to extend their stay up to two years.
This stream also will have no application cap, allowing an unlimited number of applications from Ukrainians. Applications are expected to open in two weeks when the stream comes online.
Although most standard visa requirements will not apply, applicants will still be required to complete background checks and security screening.
In addition, the federal government is launching a Family Reunification Sponsorship program to make it easier for Ukrainians to come to Canada permanently. Ukrainians who are extended family members of Canadian citizens and permanent residents will have a pathway for permanent residence sponsorship in Canada.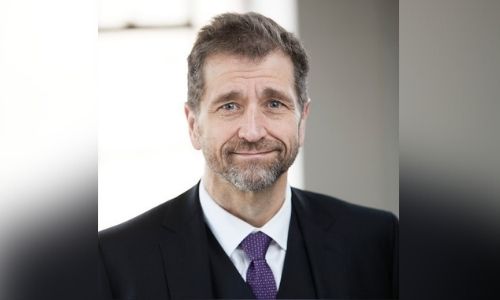 However, Garson notes that specific details on how these programs will work are not available, though more should be known in the coming weeks.
Garson says that challenges such as biometrics and proper security screening could cause massive delays, and "then there is the question of where people will stay in the interim." While many of these refugees, including a million in Poland alone, have found temporary refuge with relatives, friends or even strangers, staying in those arrangements long-term might be problematic.
And even if Ukrainian refugees make it to Canada, Garson notes, "where would they be able to stay, especially if they don't have family or friends here." Of course, social service agencies, refugee groups, and Canadian-Ukrainians in Canada would be very happy to help, he says, but "none of this has been codified yet, so we need to get a plan in action soon."
Despite these challenges, Garson says he is heartened by how those in the legal community have stepped up to help refugees during a terrifying part of their lives.
For example, lawyers in the Immigration Law Section of the Canadian Bar Association are spearheading an initiative to provide services,without charge to Ukrainian refugees who wish to come to Canada.
These services include legal consultations and advice for those seeking to take advantage of Immigration, Refugees and Citizenship Canada's programs to bring eligible Ukrainian nationals to Canada.
"The Canadian Bar Association is deeply troubled about Russia's attack on the territorial sovereignty of Ukraine, which is a serious breach of peremptory norms of international law and the laws of Ukraine," says CBA president Stephen Rotstein in a news release making the announcement. "We welcome the government's intention to prioritize immigration applications for Ukrainians and we want to do our part to help."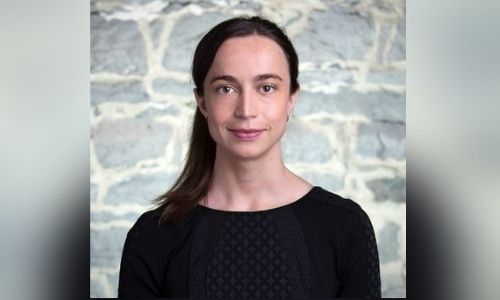 There already is a list of 14 lawyers willing to volunteer their services, and more are calling in to join the effort, says Lisa Middlemiss, an immigration lawyer with Gomberg Dalfen in Montreal, who is also Vice-Chair of the CBA's Immigration Law Section.
"We had developed a similar response to Afghanistan when Kabul fell back into summer," she says, when 11 lawyers volunteered their services. "There was a lot of positive uptake among immigration lawyers, who wanted to give back and provide some free legal assistance to Afghan applicants. We're seeing this again."
A CBA live stream broadcast on the Ukrainian refugee program and how the volunteer lawyers can help will take place on Friday, March 11, with CBA immigration lawyers Anna Kuranicheva, Bjorna Shkurti and Alicia Backman-Beharry as hosts. A follow-up live stream is planned for March 18.
Garson thinks that federal immigration officials should be looking at innovative ways to help speed up the process of getting Ukrainian refugees to Canada. One idea, he says, is to reconsider which groups will need biometrics as part of the process. "If we're talking about older people, or women with children, perhaps that is something new can relax on," he says.
In some cases, "if we're comfortable," there may be certain demographic groups that we can be more relaxed with on visa requirements as well, he adds.
Garson also points out that it's unfortunate that so many humanitarian crises have required the need to bring refugees to Canada – from Syria, Hong Kong and China, and more recently, Afghanistan.
"The problem is that if you put everyone to the front of the line, no one is at the front of the line," he says. "So, we need to find a way to process refugees more quickly and settle them into their new lives."
Indeed, the good intentions of getting Afghan refugees into Canada have not gone swiftly. Before the Russian invasion of Ukraine, an open letter signed by more than 20 Canadian law firms called upon the Canadian government to fulfill its promises to resettle vulnerable Afghan refugees.
The letter asked for dedicated government resources to rapidly review the accumulated backlog of applications by Afghans for resettlement in Canada coordinated work of officials across government and Canadian resettlement policies and programs tailored to the situation faced by vulnerable Afghan refugees.
"Look, you don't want to be critical of our good intentions – with Ukrainians, Afghans or any other refugees," Garson says. "We want to do the right thing. But we need to be realistic and come up solutions to speed the process up."
Middlemiss agrees, also pointing out that she is concerned that the backlog for non-refugee immigrants to Canada, already very long, will just get longer.
However, she says, the extent of the crisis, with millions of Ukrainians fleeing the country and others displaced within Ukraine as Russia pummels the country's major cities with relentless artillery and aerial bombings, helps explain why the immediate focus is on the situation there.
"Perhaps we've learned from Afghanistan as well, in terms of what is possible, and how it has to happen quickly."