A 'solid evidentiary foundation' is necessary to prove incompetent representation, says lawyer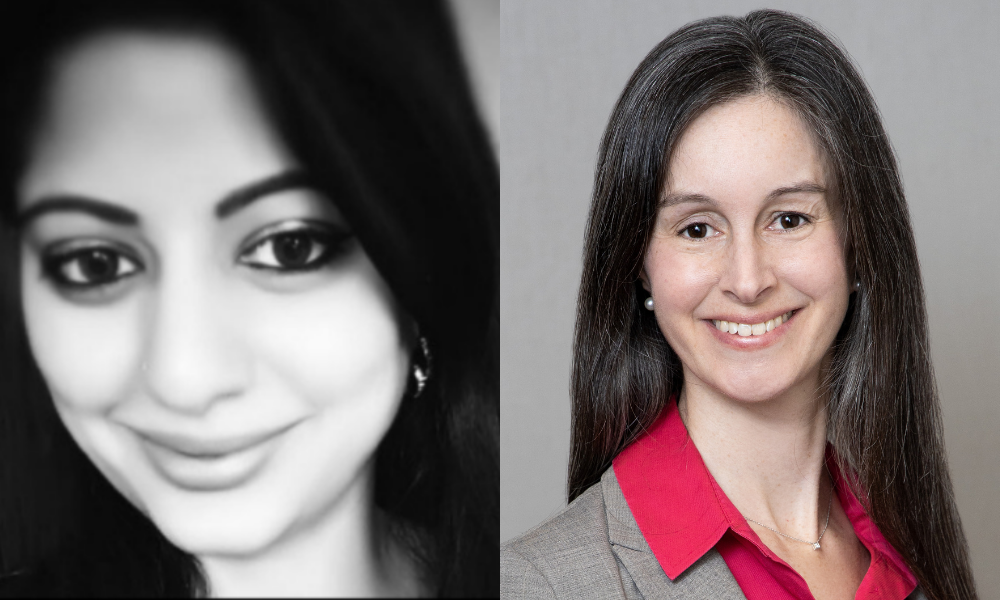 The Federal Court has found that an immigration consultant's incompetent representation resulted in the refusal of a woman's permanent residence application for misrepresentation.
Sachini Ranmadu Aluthge and Lasitha Rajapakse Mudiyanselage, who are married, applied for permanent residence, but were denied because Aluthge had failed to disclose in the application that Mudiyanselage had previously been deported from Australia. An officer at Immigration Refugees and Citizenship Canada (IRCC) ruled the couple inadmissible for misrepresentation, which carries the penalty of a five-year ban from applying for permanent residence or entering Canada.
In Aluthge v. Canada (Citizenship and Immigration), the applicants challenged the misrepresentation finding in the Federal Court on two grounds. Aluthge and Mudiyanselage said that if it were not for the incompetence of their former representative, they would not have misrepresented. The applicants also argued that the IRCC officer treated their explanation for the misrepresentation unreasonably.
In cases where bad advice from lawyers or immigration consultants leads to a misrepresentation, rather than basing their argument on incompetent counsel, parties will usually argue innocent misrepresentation, an exception that courts have carved out in the misrepresentation caselaw, says Sumeya Mulla, a lawyer at Waldman and Associates, who represented Aluthge along with Tara McElroy.
Aluthge argued that the incompetent representation resulted in a breach of natural justice, and that "but for" that breach, the misrepresentation would not have occurred. To do this, they had to reconcile misrepresentation law – under which applicants have an onus to review their forms and ensure their application is accurate and complete – with the law around incompetent counsel. Mulla says she was unable to find prior caselaw which connected the two.
To argue that incompetent legal representation caused a misrepresentation, a solid evidentiary foundation is critical, says McElroy. Otherwise, it is the applicant's word against the representative's.
"Without that, I don't think applicants will often succeed, because the threshold for incompetent counsel is relatively high," she says.
"The applicants had a very strong evidentiary record to show that they kept asking their consultant this question, and that the consultant said it did not need to be disclosed," says Mulla. "Our advice would be for applicants to make sure that they have this kind of evidence to show the court because the threshold is extremely high."
"You should have the facts to back it up."
Federal Court Justice Lobat Sadrehashemi found that the applicant's former representative had incompetently advised Aluthge and Mudiyanselage not to disclose that Australia had deported Mudiyanselage. The breach of natural justice argument was determinative, said Justice Sadrehashemi.
A citizen of Sri Lanka, Aluthge applied for permanent residence through the economic class of Canada's express entry program and listed her husband as a dependent. Aluthge hired a licensed immigration consultant to assist.
Aluthge said she had told the consultant's firm that her husband had overstayed a visa and been removed from Australia, and that she had asked whether she needed to disclose that information. A staff member working for the consultant told her she did not need to disclose. Aluthge said she raised the issue again later in the process and was again told by multiple staff members that the information was not required because the deportation had occurred more than ten years before, and because no criminal record had resulted from it.
After she filed the permanent residence application, an IRCC officer asked Aluthge in a letter for further information about Mudiyanselage's Australian immigration history. She responded with the details, including that her husband had overstayed his visa and been deported. A few days later, Aluthge filed a complaint with the Immigration Consultants of Canada Regulatory Council, the regulatory body governing immigration consultants. A little over a year later, she learned her application had been refused for misrepresentation.
To establish a breach of natural justice due to ineffective assistance of counsel in an immigration proceeding, Justice Sadrehashemi said Aluthge had to show that the consultant's alleged acts or omissions constituted incompetence and that without the alleged conduct, there is a reasonable probability that the result of the application would have been different. Aluthge also had to give the consultant notice and a reasonable opportunity to respond.
With text messages showing that Aluthge had disclosed to the consultant the details of her husband's deportation and asked whether it would be an issue, Justice Sadrehashemi found that the consultant's conduct met the legal test for incompetence. "The advice is particularly egregious given the serious consequences of non-disclosure, of which the Consultant should have been aware, and the limited attention given to the Applicants' inquiry about a critical issue," the judge said.
Justice Sadrehashemi was also satisfied that had the consultant not advised Aluthge that it was unnecessary to disclose her husband's deportation, she would have made the disclosure and the IRCC officer would not have refused their application due to misrepresentation.