Four provinces recently asked Ottawa for more control over immigration to address worker scarcity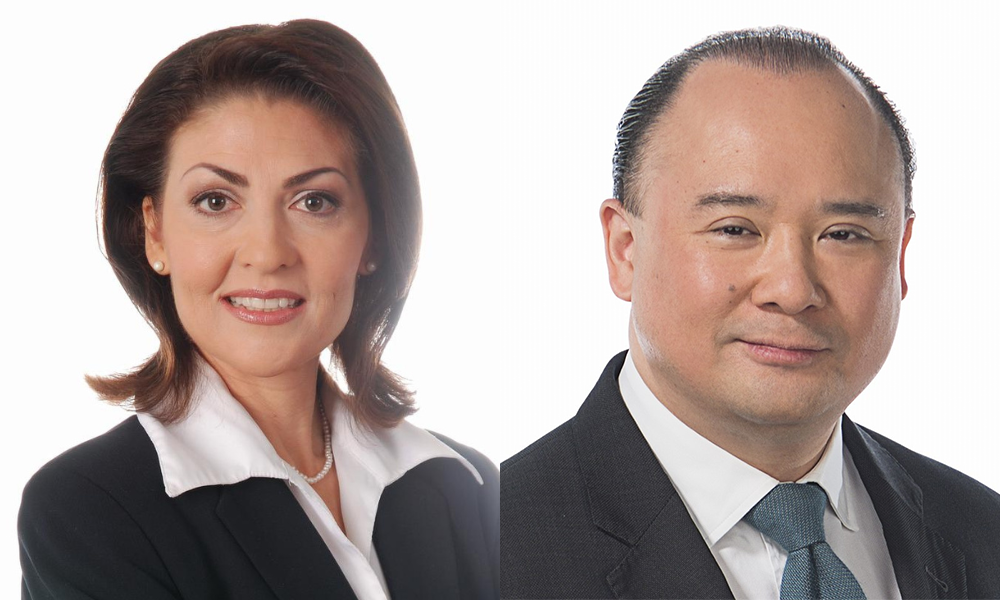 As provinces ask the federal government for more control over immigration to ease the labour shortage, immigration lawyers say delays in permanent residence applications are burdening the system.
Ministers from Ontario, Saskatchewan, Alberta, and Manitoba recently sent a letter urging federal Minister of Immigration, Refugees and Citizenship Sean Fraser to allow them greater autonomy in selecting immigrants. To respond to the "unprecedented labour shortage," the provinces need a "flexible system that we can adapt to changing economic and humanitarian needs," the letter said.
As a concurrent power under the Constitution Act, 1867, Canada and the provinces share jurisdiction over immigration. But the federal government has the exclusive authority in the admission and naturalization of new Canadians, and decides the number admitted and the selection criteria, said a Canadian Bar Association (CBA) Practice Tool. The provinces steer immigration policy through education and the provision of social services, and they can nominate a certain number of immigration candidates through their provincial nominee programs (PNPs).
"I think allowing the provinces to nominate a larger number of potential immigrants under their PNPs is probably a good idea," says Henry Chang, a partner at Dentons who practises Canadian and U.S. business immigration law. "However, I think it is also important to improve the speed at which permanent residence cases are finalized."
When a province nominates a foreign national, the nominee then applies for permanent residence through Immigration Refugees and Citizenship Canada (IRCC). Current wait times for provincial nominees are 25 months, said IRCC.
Marina Sedai, an immigration lawyer and principal at Sedai Law Office in Surrey, BC, says many permanent resident applicants are waiting between two and four years to be processed.
"No secret, I guess everyone knows that there's a desperate need for high-skilled and low-skilled workers," says Sedai, who is past national chair of the CBA immigration section and past provincial chair of the CBA BC immigration law section.
"That's the need. Now, can it be filled? Roughly speaking, yes. The greatest difficulty are the delays. It is taking so long to bring workers in, [and] to reunite families."
Sedai notes the IRCC has been contending with operational challenges resulting from COVID, the Afghan crisis, and Russia's invasion of Ukraine.
"Incredible delay, and also communicating with the federal government, as issues arise throughout that delay, are tremendous barriers to an effective immigration system right now," she says.
There are also long delays in the other permanent residence categories, says Chang, aside from express entry cases, the processing of which are prioritized.
"Long delays in the processing of permanent residence cases can prompt a foreign national to change his or her mind about immigrating to Canada," he says.
When seeking to fill positions with foreign workers, business immigration clients are typically interested primarily in obtaining work permits, which they can get more quickly than permanent residence and for which there are no annual limits, says Chang.
But the inability to get permanent residence in a timely manner can make it more difficult for businesses to identify suitable candidates to take those work permits, he says.
"The problem is that some skilled foreign nationals will be unwilling to take a job in Canada unless they know that they will be able to secure permanent residence also."
With 211,000 immigrants coming to Ontario in 2022, the province is entitled to select 9,750 of them, Ontario Immigration Minister Monte McNaughton told CIC News. The Minister said he is requesting that Ottawa bump up Ontario's PNP allotment to 18,000 and allow the province more control over economic immigration.
In Q1, there were 890,385 job vacancies across Canada, 336,760 of which were in Ontario, according to Statistics Canada.
"The provinces argue that they are in a better position to identify specific industries or occupations that are in demand in their province, and they want the ability to select potential immigrants who will work in those industries or occupations," says Chang. "I think there is some merit to this argument."