Childhood Arrivals Support and Advocacy serves young people brought to Canada without status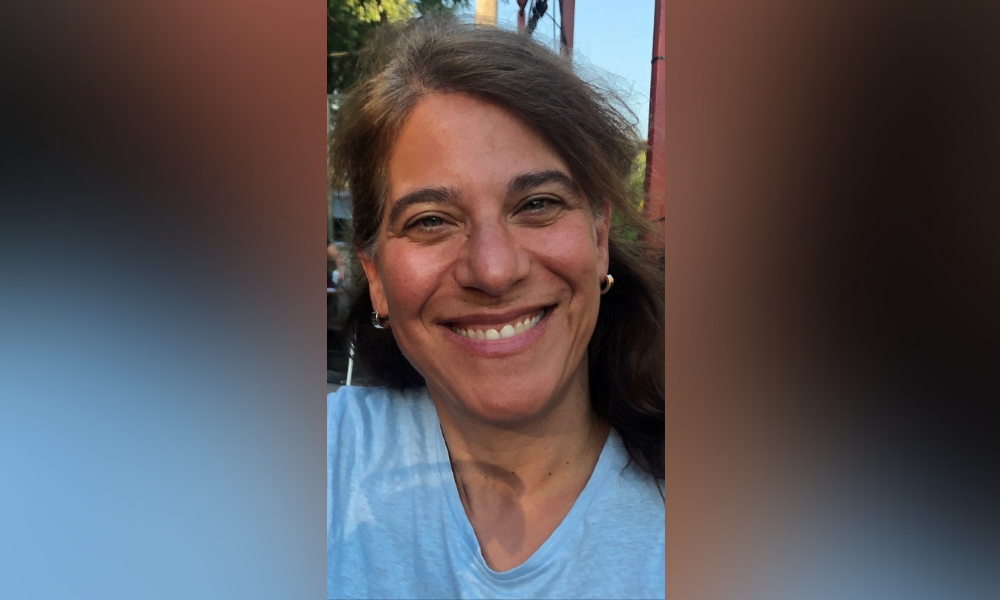 Last summer two law students interned at a program to develop workshops for high schools and work on "humanitarian and compassionate" applications for permanent resident status for undocumented young people in Ontario. The two students – both immigrants themselves, though they arrived in Canada as children with legal immigration status – were sponsored to work for an innovative program under the umbrella of Justice for Children and Youth.
The Childhood Arrivals Support and Advocacy Program (CASA) serves young people who were brought to Canada as children and yet are living in Ontario without immigration status. The organization provides outreach, legal representation and intermediary supports to assist these "undocumented" young people in getting access to the knowledge, resources, and legal supports they need to take control of their lives as Canadian residents.
Toronto lawyers Sandra Shime and Bonnie Goldberg, with their spouses, sponsored the two law students as CASA's first interns last summer. Both Shime and Goldberg volunteer their time for CASA, Goldberg as a fundraiser and Shime as the primary media contact and mentor for the students.
The interns, Heather Batista Báez and Mohadeseh Bakhtiari, hail from the Dominican Republic and Afghanistan respectively, and are members of the inaugural class of the Lincoln Alexander School of Law at Ryerson University (where Goldberg is also on the faculty). The worked on curriculum development for CASA's high-school presentations about undocumented immigrants, which help bring young people forward who are themselves undocumented. The law students also worked on applications for permanent resident status on humanitarian and compassionate grounds, and wrote a piece for the Canadian Bar Association's National magazine on what they learned during their internship.
For the students, working on the residency applications, "they understand how hard it is to come even with legal status to this country, and watched their parents and families try to make their way with legal status," says Shime; "so they were particularly compassionate towards youth who did not have that status when they came to this country."
They are known as "Dreamers" in the United States, but young people without permanent resident status in Ontario face significant uncertainty and marginalization. Unlike in the U.S., where then-president Barack Obama introduced the Deferred Action for Childhood Arrivals program (DACA) in 2012 to allow undocumented people brought to the U.S. as children to apply for work permits and qualify for benefits, Canada has no such program.
Among immigrants who are undocumented, or whose status is precarious, roughly a quarter are children and youth. Barriers faced by the undocumented include fear of deportation, precarious housing, inability to secure good, safe employment, and lack of eligibility for domestic university or college tuition or student loans, which hinders their ability to access postsecondary education.
CASA was founded by Toronto lawyer Sarah Pole on a voluntary basis in 2016; in February 2020, the program was drawn under the umbrella of the not-for-profit legal aid clinic Justice for Children and Youth (JFCY), with Pole as the director. In CASA's first year within JFCY it helped approximately 100 young people, including a number of whom were able to gain their permanent resident status, and others who initiated applications, according to Pole.
CASA benefits from the clinic's administrative and governance infrastructure, and CASA clients also benefit from the expertise of the clinic's lawyers. CASA has been supported for the last two years by annual grants from the Law Foundation of Ontario.
CASA will offer another internship next summer, and supporters are welcome, says Shime, who is Vice Chair/Alternate Chair at the Workplace Safety & Insurance Appeals Tribunal in Toronto, as well as an advocate for girls and women.
She credits a 2020 Toronto Star article, She's one of Canada's dreamers. They said she had 'limitless' potential. But now her future is on hold, as starting her a journey to assist undocumented immigrants under the age of 25, adding that she sees "a responsibility to bring along young female and other racialized lawyers into the community," including worked closely with them, helping them network, interview, and writing resumés and cover letters.
"The program to me is not just about the undocumented youth," says Shime; "it's also about giving young lawyers opportunities in the legal community, and connection to the … community so that they themselves can bring change and obtain jobs, … where they might not have previously had networks or connections."