Suit launched by Afghan-Canadian military advisors claims federal program is discriminatory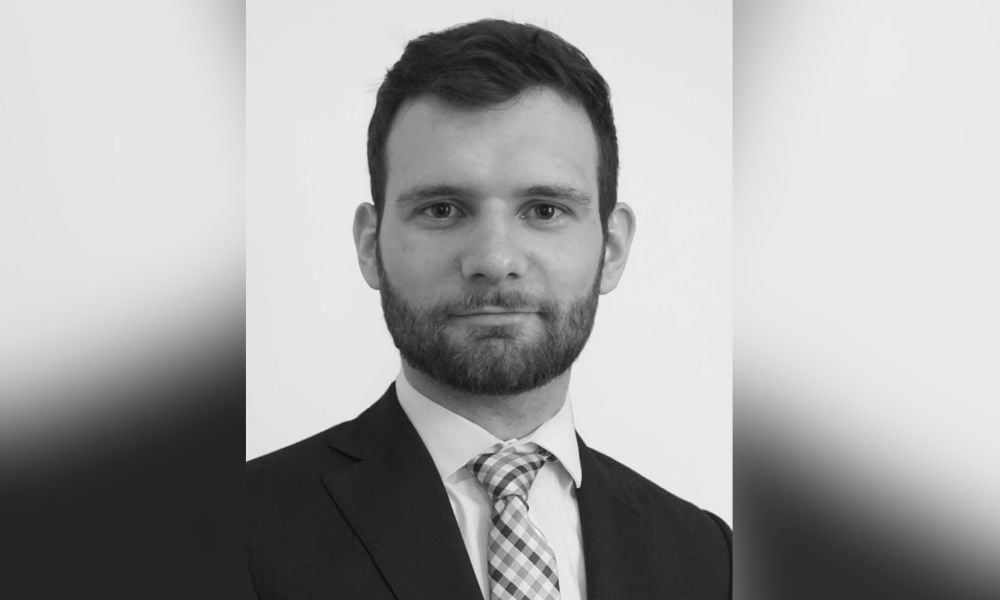 Lawyers for the Afghan Canadians suing the federal government over the program for Ukrainian refugees say they want the government to act on their concerns now because once they get their day in court, it may be too late.
Their clients are Canadian citizens who worked for the Canadian Department of National Defence as language and cultural advisors in Afghanistan between 2001 and 2021. They say they have family members whose lives are at risk because of their work for Canada, and they are unable to get them into the country under the current policy.
"This court case will take, at minimum, a few months to go through," says Nicholas Pope, a lawyer at Hameed Law in Ottawa. "We'd much prefer that the government comes to the table right now and provides a solution for these people right now."
"If we wait too long, if we have to go to court and go to a hearing – by that time, it may be too late, and people may be dead already. The stakes are extraordinarily high."
The applicants have sought a declaration that the Canada-Ukraine Authorization for Emergency Travel violates s. 15 of the Charter, which provides for equal protection and benefit of the law. They argue that the policy fails to provide equal immigration benefits to non-Ukrainian nationals and their family members.
"When responding to international crises, Canada tailors each response to meet the unique needs of those who require our support," says Michelle Carbert, a spokesperson for Immigration, Refugees and Citizenship Canada (IRCC). "The Government of Canada continues to be deeply concerned by the situation in Afghanistan and the risks it poses for many Afghans. This is why Immigration, Refugees and Citizenship Canada implemented various measures to bring vulnerable Afghans to Canada."
These measures include an additional pathway to permanent residence for the extended family members of former language and cultural advisors. The federal government is also working with "like-minded countries" and NGOs to support Afghan refugees, she says. Carbert notes that Canada is well on its way to fulfilling its commitment of resettling 40,000 Afghans. There are already 32,000 living in Canada.
The Canada-Ukraine Authorization for Emergency travel is among the Government of Canada's special measures geared toward supporting the people of Ukraine in the wake of the Russian invasion. The policy gives Ukrainians and their families – of any nationality – free, extended temporary status and the ability to work and study in Canada. The policy gives Ukrainians the opportunity to apply for a free visitor visa that will allow them to stay for three years, as opposed to the regular six-month visa for regular visitors. They can also apply for a free work permit, and their visa application will be processed within 14 days. The policy waives several other fees, gives applications priority for processing, and unlike other refugee and permanent residence streams, there is no cap on the visa, work, and study applications.
The applicants note that the benefits extended to Ukrainians are not available to people fleeing war and human rights abuses in countries such as Afghanistan, Ethiopia, Somalia, and Myanmar.
"The situations in Afghanistan and Ukraine are very different and necessitated different responses," says Carbert. "Afghans are fleeing those in power in their own country. Human rights have deteriorated, especially for members of religious and ethnic minorities, women leaders, human rights defenders, and 2SLGBTQI+ individuals. By contrast, Ukrainians are not fleeing their own government; and that an end to hostilities would allow them to return home."
"The Canada-Ukraine authorization for emergency travel is a temporary program leveraging our existing temporary resident visa processes, networks and infrastructure to bring as many Ukrainians as we can to Canada as quickly as possible," she says.
Pope says the federal government's program gear toward the former language and cultural advisors and their families is insufficient.
"Canada has made a very small restrictive program for relatives of language and cultural advisors to come to Canada," he says. "But it excludes many of the relatives of our clients, and specifically relatives who have received death threats."
"One of my clients' sisters was receiving death threats and phone-call harassment for quite a while. Then at one point, her husband was shot and killed. She believes that is due to the connection to my client, who had a connection with the Canadian military."
During the Canadian military's 20 years in Afghanistan, Canada worked with around 45 language and cultural advisors. By assisting the invading forces, these advisors have opened themselves up to the risk of death, torture, and disappearance, said the notice of application.
After Canada withdrew its forces from Afghanistan, it established the Temporary public policy for extended families of former language and cultural advisors, which provided a pathway to permanent residence for the families of former language and cultural advisors. The be eligible for the policy, a person must "have been in Afghanistan on or after July 22, 2021." They must also be a child, grandchild, parent, grandparent, or sibling, which includes siblings-in-law in some cases.
Pope says that one of his clients has a sibling with children over the age of 22, which means they are technically no longer dependents and no longer eligible for the program.
"But they're still at risk," he says. "The Taliban doesn't say, "Oh, that's fine. Now you're a niece that is 22. So we won't target you. But if you're a niece that is 21, then we would target you.' That's not how the real world works."
Another family member of one of Pope's clients fled to Turkey after threats and harassment She was therefore outside of Afghanistan on the "arbitrary" cut-off date of July 22, 2021, he says.
The applicants argue the Canada-Ukraine Authorization for Emergency Travel gives immigration advantages to Ukrainians which are not available to people of any other national origin – a distinction based on national origin, which is a prohibited under s. 15 of the Charter. Because Ukrainians are mostly white and European, and Afghans are dark-skinned and Muslim, the applicants also argue the policy violates s. 15 by distinguishing based on the prohibited grounds of race, colour, ethnic origin, and religion.
Their notice of application adds that Canada-Ukraine program applies to more than 50 million people while there are only 45 former language and cultural advisors whose extended families may amount to a few hundred.