Robert Jette is being recognized for his "outstanding service in the interest of Norway"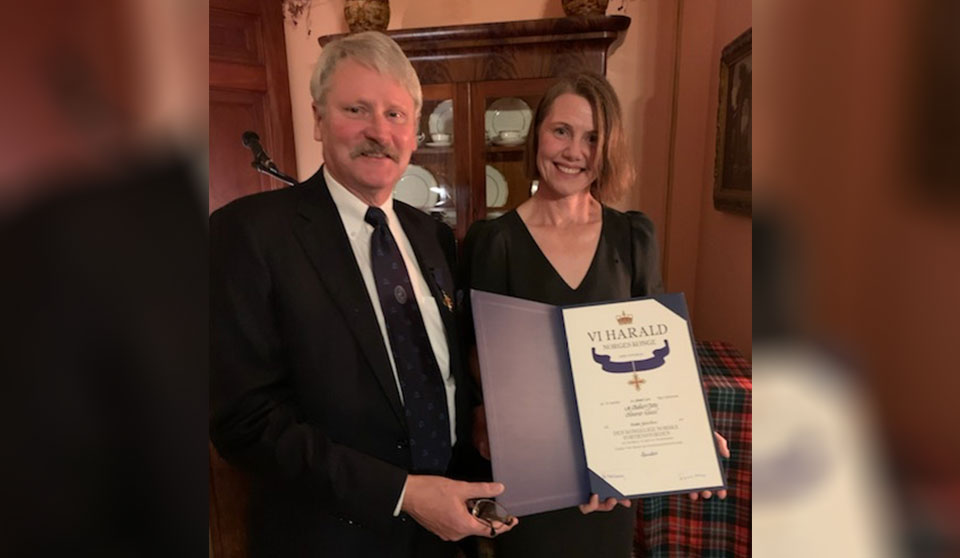 New Brunswick lawyer Robert Jette has been appointed Knight First Class of the Royal Norwegian Order of Merit by the King of Norway, owing to his outstanding service to the interests of the country.
According to the news release, Anne Kari Ovind, Norway's ambassador to Canada, presented the diploma and insignia on Nov. 26 at the Government House in Fredericton. Brenda Murphy, lieutenant-governor of New Brunswick, was present during the ceremony.
In the official website for the Royal Norwegian Embassy, honorary consuls are said to be entrusted with the duties of advising and assisting Norwegians with their bureaucratic issues, promoting Norwegian interests in Canada, and furthering Norwegian-Canadian co-operation in their respective regions.
Jette currently serves as one of ten Norwegian honorary consuls in Canada. He first accepted the job back in 2004 and has been working to "strengthen the bonds between Norway and the province of New Brunswick ever since."
Jette is a graduate of the University of New Brunswick Law School. Before taking on the role as honorary consul, Jette practiced maritime and shipping law for around four decades in Saint John. Back in 1999, he was appointed Queen's Counsel. Today, he also operates a limited practice in Fredericton.