Program ignites debate whether consultants should have a place in the system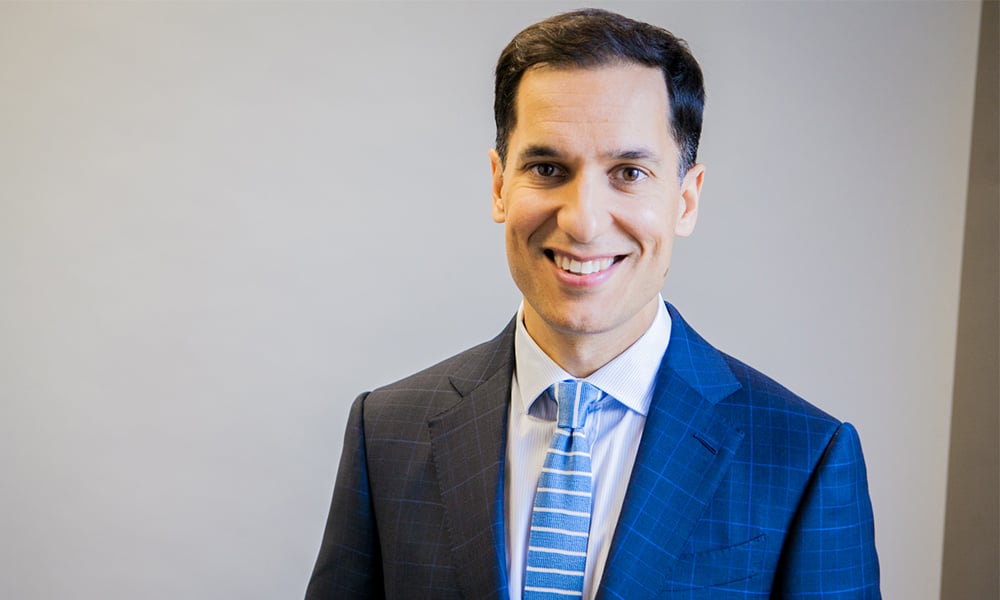 On Aug. 1, Queen's University will launch a graduate diploma in immigration and citizenship law. The program will be the only English-language educational pathway to becoming a regulated immigration consultant.
Queen's developed the program and won a competitive bid with immigration consulting's national regulator and will be the sole accredited English provider of the program.
Ravi Jain, national chair of the Canadian Bar Association Immigration Law Section, says the program should not exist, arguing it lends credibility to an industry that has been marred by incompetence and misconduct since its inception.
"By continuing to facilitate immigration consultants to be engaged in the practice of immigration law, it does it does actual Queen's law JD students a disservice," says Jain, who is certified by the Law Society of Ontario as a specialist in immigration law and is partner at Green and Spiegel LLP, in Toronto.
"This program is a terrible idea. Graduates will claim that they have 'gone to law school.' The public will be even further confused. Most think that they are hiring lawyers when they hire immigration consultants," says Jain. "Immigration consultants have a horrific history in Canada."
Queen's Law Dean Mark Walters says the problems known in the industry is one of the reasons his school launched the program.
"We all appreciate that at present, the profession of immigration consultant is not well regulated, and that there have been abuses in the system and concerns legitimately raised. And that's, in fact, why we're involved," Walters says.
Associate Professor at Queen's Law and expert in immigration and refugee law Sharry Aiken says the federal government decided long ago that there was a place in the immigration administrative process for consultants.
"It's a profession that's here to stay. And the key is to ensure that it's properly regulated and that the people in that profession are professionals and trained as such," she says. "It's a massive system and non-lawyers can perform a really important role to ensuring that vulnerable people get proper advice and assistance as they work their way through elaborate administrative system."
The program at Queen's comes after the regulation of immigration consultants has gone through three different stages. In 2001, the Supreme Court of Canada case Law Society of British Columbia v. Mangat ruled it was not a breach of the Legal Profession Act for non-lawyer consultants to represent people in immigration hearings in B.C. Since then, the door has been open for the non-lawyer consultants to serve clients looking to relocate to Canada.
The first governing body — the Canadian Society of Immigration Consultants — eventually attracted a parliamentary review in 2010 due to lack of policing and professional and ethical standards. The Immigration Consultants of Canada Regulatory Council followed but problems persisted, and another parliamentary review took place in 2017. The Standing Committee on Citizenship and Immigration produced a report: "Starting Again: Improving Government Oversight of Immigration Consultants." The report showed misconduct was still prevalent, with international students, live-in caregivers and temporary foreign workers being the most vulnerable to abuse. The committee's witnesses repeatedly accused the ICCRC of failing to deal with unauthorized practitioners, known as ghost consultants.
The 2017 report produced the College of Immigration and Citizenship Consultants Act, which turned the ICCRC into a new self-regulatory College of Immigration and Citizenship Consultants — instituting a licensing regime, code of conduct, complaints and discipline committees and putting the board of directors under the guidance of the minister of immigration, refugees and citizenship.
While the argument in favour of including consultants in the immigration system involves the need to increase access to justice, Jain says that the immigration bar is uniquely accessible to the public they serve. Jain calls the access to justice argument "absolutely ridiculous."
"I would ask the dean and others to point me to evidence that there are problems with respect to immigrants and refugees retaining lawyers," Jain says. "The average income of an immigration lawyer is about $75,000. People go into it out of humanitarian instinct and there's lots of pro bono work and low-bono work where there are very low fees. So, there's no evidence of an access problem. None, whatsoever."
He adds that the issue raises the question of why society deems immigrants and refugees, who are particularly vulnerable, to not need the help of a trained lawyer.
"Why should immigrants and refugees be told that they don't need a proper lawyer? It's only the marginalized and the racialized that are told that, in our society. It's never the other areas of law. And so, I just find that argument to be highly problematic."
Aiken says that many other areas of law also use paralegals and consultants play "a very important role in access to justice for vulnerable communities." She adds that the new iteration of the regulatory body, past forms of which have been "plagued with structural deficits" has made positive changes, including an expanded regulatory authority to discipline members and other new enforcement powers.
Before setting up the Queen's program, Aiken established a National Advisory Committee, which included members of the immigration bar including past chair of the Canadian Bar Association national section for Citizenship and Immigration Robin Seligman and Lobat Sadrehashemi past president of the Canadian Association of Refugee Lawyers.
"Members of the bar who are on our National Advisory Committee would not be there if they didn't have confidence that we are part of the solution," she says. "… I think that it speaks volumes in terms of the wider support across Canada for a new robust training program, that will go some way to addressing long standing concerns in relation to the sector."
Seligman is also founder of Seligman Law in Toronto and certified by the Law Society of Ontario as a specialist in immigration and citizenship law. She says her position is that consultants should exist only if they are working under the direct supervision of a lawyer, and adds she was involved with the Queen's advisory council to make the program more stringent.
"They are a danger to the public and the [Government] of Canada has not acted properly by strictly regulating what they can and can't do. The public has not been protected and it is at the fault of the [Government] of Canada," Seligman says.
Also critical is that the regulator – the Immigration Consultants of Canada Regulatory Council – crack down on the thousands of consultants already in practice and ensure they are only able to work as consultants within a "very limited scope," she says.
"In particular, current consultants that have not met appropriate standards under the current regime should be rigorously tested to ensure they meet appropriate criteria to even have limited scope practices. I don't think any consultant should be appearing in courts or tribunals. The consequences to applicants is too severe and serious, including life and death, as well as separation from their families."
Al Parsai is an immigration consultant and author. He says he supports the Queen's program because quality education will help prevent malpractice and incompetency.
"Education plays an integral role in generating knowledgeable and ethical practitioners," Parsai says. "I fully support the efforts by ICCRC and Queen's Law in creating a new generation of immigration consultants that are highly educated about immigration law."
Related stories