Strategic international cooperation required, says Abramovich, an immigration lawyer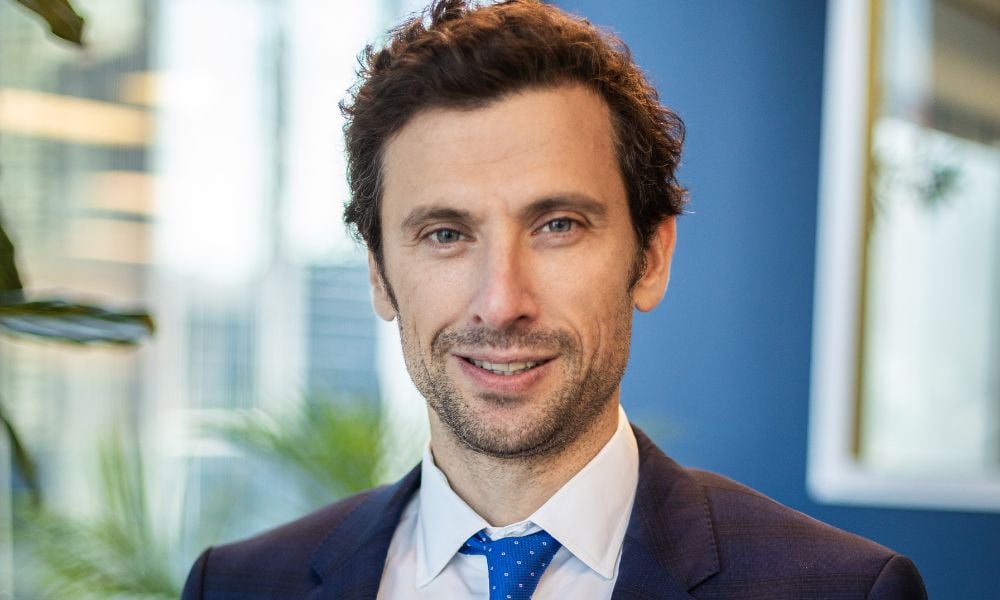 Closing Roxham Road will not solve the underlying issues creating an influx of refugees, says Lev Abramovich, co-founder of Abramovich & Tchern Immigration Lawyers.
Under the Safe Third Country agreement between Canada and the US, people seeking refugee protection must make a claim in the first of the two countries they enter. But, before recent changes, this rule only applied to those making a claim at a designated port of entry, not to those entering Canada outside of an official border crossing. This carve-out has made Roxham Road, which connects New York state and Quebec, a frequent site for irregular border crossings. In 2022, around 40,000 asylum seekers entered Canada through this route.
Canada and the US signed the Safe Third Country Agreement in 2002, enacted in 2004. Recently, they agreed to an Additional Protocol which came into effect March 25 and eliminated the exception for border crossings outside the official ports of entry.
But stemming the flow of irregular border crossings does not address the root of the issue, says Abramovich.
"We have migrants and refugees escaping quite often horrible, deteriorating conditions, living in nearly failed states like Venezuela, parts of Mexico, Honduras, and so on – the real problems in the region and around the world that manifests in the influx of refugees."
"The US also has border-security issues, which smugglers exploit, selling people a dream."
Rather than international coordination aimed at tackling human trafficking, assessing intake procedures in Mexico, and encouraging the US to shoulder more of the burden, among other broader issues, Canada has simply shut Roxham Road, says Abramovich. As with climate change, he says the problems leading to the situation at Roxham Road and the US's southern border require strategic international cooperation.
"Ideally, a committee would have been established to deal with this, and it should have been comprised of NGOs, government officials, and migrant/refugee organizations, as well as academic institutions. As this didn't happen, there's a very strong possibility that this will lead to a humanitarian crisis."
Abramovich adds that asylum seekers will seek more dangerous routes to Canada.
Sofica Lukianenko, a spokesperson for Immigration, Refugees and Citizenship Canada, says human trafficking and migrant smuggling are global problems requiring domestic and international solutions.
"The Government of Canada works closely with its domestic and international partners to gather and share information for the detection and investigation of organized crime groups and networks that are involved in human trafficking and migrant smuggling, among other illegal activities."
"Canada and the United States share the world's longest international border, and we share a strong interest in safe and orderly migration, refugee protection, and border security," she says. "This includes a commitment to addressing the root causes of irregular migration and forced displacement while respecting the rights of those fleeing persecution."
Lukianenko adds that Canada is working with the International Organization for Migration and the United Nations High Commissioner for Refugees to "increase the capacity of transit and host countries to respond to the needs of the large-scale mixed migration movements."
The Safe Third Country Agreement changes have made crossing the border between ports of entry illegal and will no longer provide "greater access to Canada's asylum system," she says.
The Safe Third Country Agreement is under constitutional scrutiny at the Supreme Court of Canada. In Canadian Council for Refugees, et al. v. Minister of Citizenship and Immigration, et al., the claimants argue that the legislation implementing the Safe Third Country Agreement violates the right to life, liberty, and security of the person under s. 7; and the right to equality under s. 15. The Canadian Council for Refugees also says the agreement prevents Canada from upholding its obligation under international law to not remove refugees to a territory where they risk serious human rights violations.