Local officials want international help repatriating prisoners, say humanitarian delegation members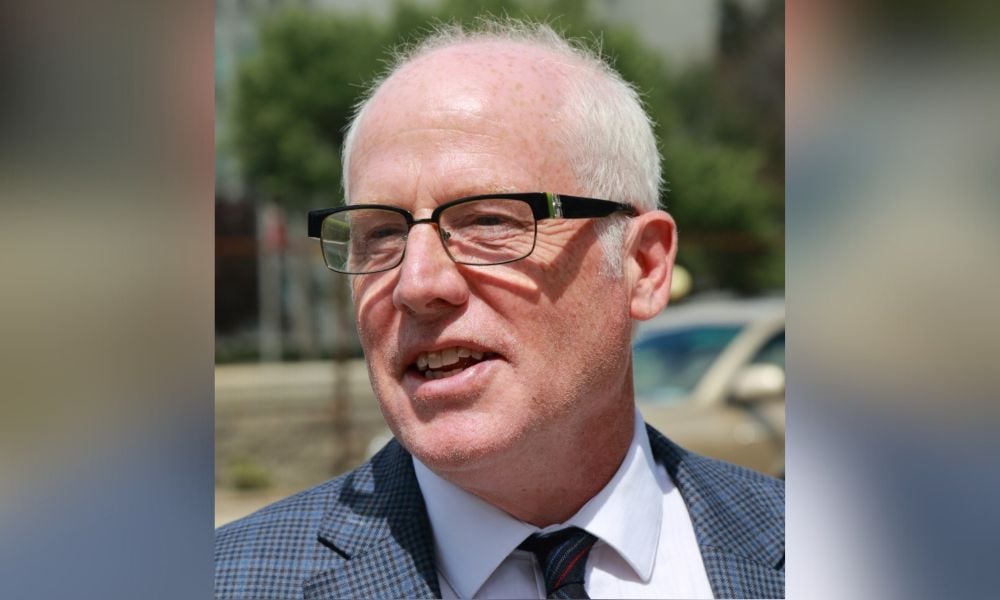 An unofficial humanitarian delegation recently returned from the Kurdish-controlled northeast of Syria where they visited detention camps and met with Canadian prisoners and local officials.
The delegation is calling on the federal government to act urgently with consular assistance, repatriation, and engagement with the Autonomous Administration of North and East of Syria (AANES). The AANES has been in charge in the region since it helped defeat the Islamic State (ISIS) in late 2017. The AANES has rounded up, and since detained thousands of people it alleges collaborated with ISIS. Among those people are 13 Canadian children, one Canadian woman, and three non-Canadian women who are mothers of some of the Canadian children.
The AANES has repeatedly urged foreign governments to repatriate their citizens being held in AANES detention.
"From a legal perspective, it's disgraceful," says Alex Neve, senior fellow at the University of Ottawa and former secretary general of Amnesty International Canada. "Human rights are being disregarded. The rule of law has been decimated. While we're not suggesting that Canada is the architect of this, there's no question that Canada has decided that they're fine about going along for the ride. And that's a deep concern to us."
Neve was a member of the delegation, along with Senator Kim Pate, retired diplomat Scott Heatherington, and Hadayt Nazami, an immigration and human rights lawyer.
"We are extremely concerned by what we saw, what we experienced, and what we heard on the ground while we were there," said Pate in a press conference last week. "Nothing in my working life prepared me for the experience I would have over the last week."
"But the good news is, it's not too late, and change can happen as early as this afternoon."
John Babcock, a spokesperson for Global Affairs Canada, says that due to privacy concerns and operational security considerations, he could not comment on specific cases. But he says that Global Affairs remains particularly concerned about the health and well-being of the Canadian children, given reports of deteriorating conditions in the camps.
"Canadian consular officials remain actively engaged with Syrian Kurdish authorities, international organizations operating in the region, as well as the civil society humanitarian delegation led by Senator Pate for information on and assistance to Canadian citizens in custody."
"Private citizens that make the decision to travel do so making their own choice, understanding that they are subject to certain risks and the local judicial system," says Babcock.
In May, in a case dealing with four Canadian men similarly detained by the AANES, the Federal Court of Appeal found that the Canadian government does not have a positive obligation, under Charter-guaranteed mobility rights, to repatriate them. The detained men argued that their imprisonment and Canada's refusal to act engaged s. 7 of the Charter, the "right to life liberty and security of the person," and s. 6, that "every citizen of Canada has the right to enter, remain in, and leave Canada." The Federal Court had ruled in January that Canada did have a positive obligation to request the return of their nationals, provide them with travel documents, and appoint a representative to travel to northeast Syria as soon as possible. The Federal Court found that Canada had breached the Charter by failing to take all reasonable steps to bring them home. The men are considering an appeal to the Supreme Court of Canada.
On April 6, Global Affairs Canada announced it had repatriated four Canadian women and ten Canadian children from AANES detention camps, and said that "as conditions allow, we will continue this work."
There were three main dimensions to the humanitarian delegation's trip, says Neve.
They had "constructive and very interesting" meetings with Kurdish officials, including representatives of the justice system, military, and foreign relations, about the humanitarian challenges they face. Security is a major concern, as ISIS remains a threat in the region, and the Turkish military frequently launches cross-border attacks.
The delegation visited the camps and interviewed the Canadian woman, 13 Canadian children, and three non-Canadian women held there. The Canadian government has said it would repatriate the children, but not their mothers, "which is a just a disgraceful proposition," says Neve.
"Canadian government policy that is promoting the forced separation of mothers from their children – that does not echo well with past chapters within our own history."
The delegation also met with two Canadian men being held in the camps: Muhammad Ali and Jack Letts.
These Canadians are among tens of thousands that have been rounded up and held in these camps and prisons, says Neve. While they are accused of having some connection to ISIS, the individuals have not received specifics about the basis for those accusations, nor has there been any public charges or criminal proceedings. The fact they have been held for close to six years is "an affront to some of the most fundamental principles with respect to arrest and detention," he says.
While the AANES fought and defeated ISIS on behalf of the rest of the world, it appears that the rest of the world has now abandoned them with these prisoners, says Nazami. The AANES leadership made clear in their extensive discussions that they were "very much aware" of concerns over legalities and human rights violations. They have given up waiting for the international community and are moving forward with trials, but they only have 30 judges to conduct them, he says.
"It's not just Canadian citizens… the international community needs to step up, including Canada, to deal with this issue. They can't just be lingering in those prisons. The children can't just be left behind in those camps."
Three things need to happen, says Neve. Foreign countries must repatriate their citizens and given them fair trials if there is evidence that they have committed crimes. Second, an international criminal tribunal should be empowered to deal with the leaders and the most serious allegations. And third, there must be meaningful international engagement to allow justice to be delivered locally.