Demers assumed the role after her colleague Carolena Gordon was elevated to a global role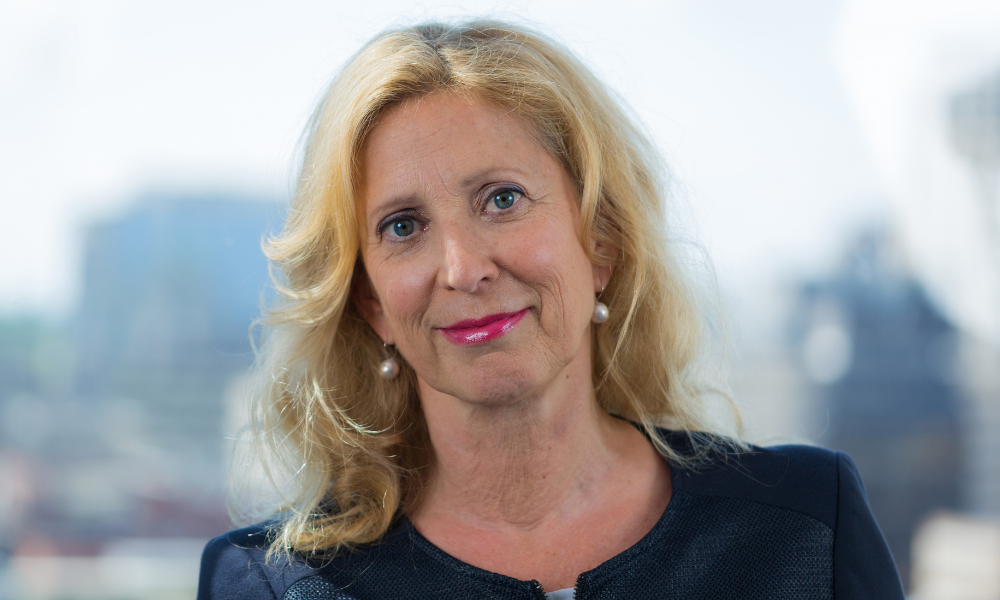 Jo-Anne Demers, a partner in the Montreal office of Clyde & Co, was recently appointed the chair of the firm's Canadian board. Canadian Lawyer spoke to Demers about her career, priorities as chair and trends in insurance and construction litigation at her international firm.
Tell me about your practice
I am a litigation and trial lawyer. However, we tend to settle most cases before they go to trial in the insurance industry. So, I do a lot of risk management for a range of insurance and commercial clients. I also defend complex litigation cases, class actions, and professional liability cases. Recently our firm represented 38 law firms sued in a third party claim to a $750 million class-action suit brought by dealerships against General Motors.
We do a lot of engineering work, whether it's problems with projects, engineering firms that provide services, the construction of hospitals, etc.
I also enjoy training the younger generation of lawyers. It is very important for our partners and senior counsel to effectively supervise our juniors' work and work with them to encourage good working habits.
Tell me about when you joined Clyde & Co – you were the managing partner of Nicholl Paskell-Mede LLP at the time?
I've always enjoyed management. When we merged with Clyde & Co, we were very excited that it would increase our visibility in the market. It helped to put our foot into the boardroom of many companies.
Tell me about the decision to merge at the time
Because of the reputation that Clyde had in the market and the specific niche that we were in, i.e., the insurance industry, we knew the merger would provide us with a lot of opportunities. We were a big fish in a small pond. And then we became a small fish in this huge pond.
We also had a structure that required us to look at how we would be financing and repaying our partners eventually in terms of capital, so it was a lengthy dating process.
It forced us to learn a new way of managing the firm, but it was the best decision that we could have made.
What management roles have you had since that merger?
I have been a member of the firm's Canada management board and Canadian conflict of interest committee since 2011. From 2011 to 2017, I was on the international partner selection committee.
There was a period when the firm subsumed the Canadian board into the North American one. However, we reinstated the Canadian board last year after the firm merged with SHK to enter the Vancouver market and elected my partner Carolena Gordon in Montreal as senior partner.
I then became the chair of the Canadian board in 2022, and we had our first meeting this March.
Carolena Gordon is overseeing the global firm, and you are now chairing the Canadian board – so you have women in very senior positions
We see a movement in the Canadian market with an increasing expectation that women are present on governing boards. I think it's essential for women to get involved earlier on in their career in finding new committees where they can gain experience with management because management is a learned skill.
What have been the most significant recent developments for your firm?
The most significant development in Canada has been the new Vancouver office that opened during a pandemic, with our merger with SHK last year. With the Vancouver office, we are now a truly national Canadian firm.
I think that what's most important from this development is that we're now able to serve our clients and the insurance industry from coast to coast. We were quite happy that we could go ahead with the merger during this difficult time.
Internally, we recently launched an employee resource group in North America. We focus on diversity and inclusion, which has come to the forefront for many firms.
We are also focusing on well-being and mental health. For example, we've recently launched an online well-being platform application called Champion Health. It's quite exciting. I did it myself this weekend. You respond to several queries, and they provide you with an assessment and a suggested course of action.
What have been the most significant challenges at your firm?
I think that the pandemic has reset workers' expectations, and lawyers are looking more and more for balance. We need to remain flexible and continue to listen. It is not about the work itself but the timeframes and how lawyers do it.
What about recruitment and retention initiatives?
The key is to be transparent as to what we offer. We're offering a more balanced life. We are offering a national firm. We are offering a hybrid work environment. We are offering lawyers tremendous work.
We're not aggressive at our firm regarding poaching from other firms. We are quite successful in attracting lawyers.
What trends are most affecting your clients?
The impact of COVID on businesses has been tremendous. That has created an influx of claims to insurance companies. So, we've been providing advice to these insurers. And this has brought a considerable amount of work for the firm across the world.
Cyber liability has increased massively. We're seeing a lot more cases coming out of cyber fraud.
We also see that COVID has created a delay in the transportation of products, affecting major construction sites. So, we anticipate, and we're starting to see, a lot of delay claims and requests for payments because of the higher cost of goods.
What about your growth plans?
We have ambitious plans to grow organically through further expansions in our practice groups and geographically in Canada.
We are also investing in technology and innovation. So, we continue to improve the working experience of our lawyers and deliver enhanced services to our clients.
*Answers have been edited for length and clarity.