Her women-led artificial intelligence company aims to even the playing field in the trademark space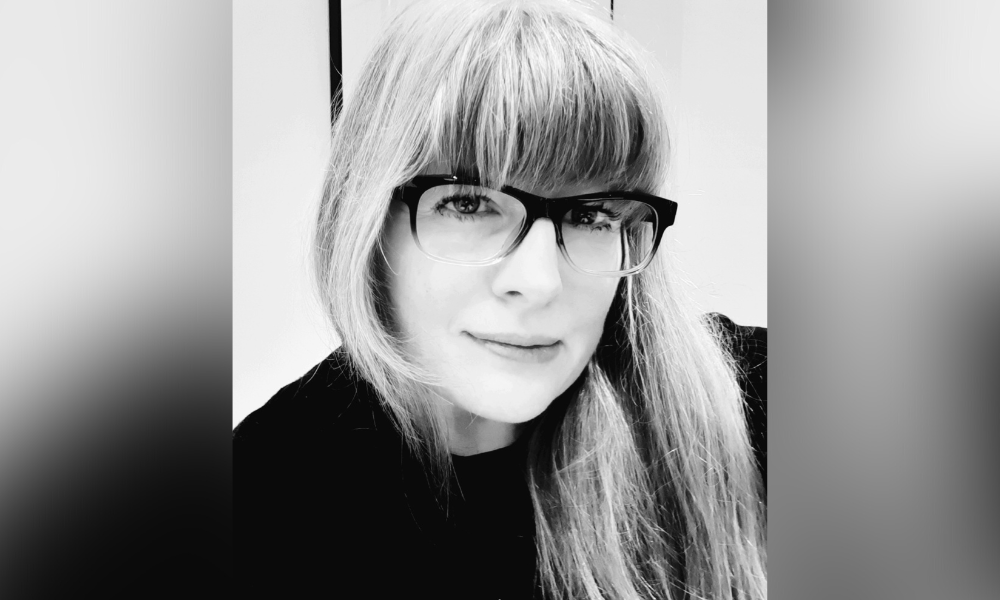 Julie MacDonell is driven to improve access to justice. As a practising entertainment lawyer, she launched her legal tech startup Haloo, a female-led trademark search software, to help small to medium-sized businesses compete with large enterprise clients.
Having raised over $3.7M US in funding from some of Canada's top angel investors and VC funds such as Inovia Capital, Haloo could also make MacDonell a successful entrepreneur.
MacDonell was drawn to the law after working at the CBC and the National Film Board. "I realized very quickly that what I wanted to do within those organizations was to guide strategy and programming." Many people with those roles had law degrees, so she enrolled at the University of Windsor's law school.
Law school then sparked an interest in civil liberties and human rights, and MacDonell articled with the famed civil rights activist Alan Borovoy at the Canadian Civil Liberties Association.
After that, she worked at the Community Legal Education Ontario in a policy position, helping design materials on the law. She helped guide CLEO in using technology to improve access, which she says, helped plant "seeds for the idea of legal tech and innovation."
MacDonell says she was focused on getting access to justice "as far down the line" as possible with technology. "At that time, of course, we didn't have advances in AI."
She then continued her social justice focus as an associate at Olthuis, Kleer, Townshend LLP, practising litigation, including Aboriginal law.
MacDonell and her husband decided to adopt siblings out of foster care, so she left the firm to focus on that. "I absolutely loved the [law firm] environment, but you can't go through and settle older kids out of foster care and not be present and available to them."
She then opened a boutique firm focused on media, entertainment and intellectual property. Unlike social-justice work, commercial media work was easier to manage with her family life.
"When you compare it to Indigenous rights litigation, it's very contained from a lawyer standpoint. You can really manage work-life balance a lot better when you're doing contract-based" work.
This did not mean her new practice was not busy. She found herself doing a lot of trademark prosecution work and eventually ranked in Canada's top 15 filers by volume.
Yet her social justice perspective crept back in as she realized how uneven the playing field was between enterprise and small business clients.
For "the large enterprise clients, we were always doing cheapish, preventative things like running a trademark clearance, filing a trademark application to protect it. And small businesses were always involved in expensive disputes. So, I was always sending big bills to the small clients, small bills to the big clients."
MacDonell realized that she could use technology to democratize brand protection.
"That ties right into my background and social justice because it's minority business owners, typically that are small business owners, and we all know that the large enterprises are typically owned by the non-minorities."
Her other frustration was that none of the trademark search and monitoring tools served her needs.
"I thought, well, somebody's got to build an actually good trademark search and watch technology."
So MacDonell looked to technology for a fix. She also had another key ingredient that many legal tech entrepreneurs need to succeed: a trusted contact with technology skills and experience. Her childhood friend Sarah Ruest was a data engineer working for the federal government and a leading AI startup.
"Having that deep relationship of trust … combined with that domain expertise was very much the right fit."
So, the pair got to work designing Haloo, a technology they aimed to be the "GoDaddy of trademarking for small to medium-sized enterprises."
Soon, they had a partnership deal with GoDaddy and penetrated the SME market. They then saw potential in the enterprise market, including lawyers and law firms.
With what MacDonell calls "the world-leading AI" in trademark search accuracy, she decided, "let's package this for lawyers, which we've done in a platform."
In addition to Haloo's trademark research market disruption, MacDonell says tech investors have also been drawn to the company leadership's diversity. "If we think of a glass ceiling for women lawyers in law, it's brutally bad in tech."
She says Haloo is "one of the only truly women-led deep AI companies in the entire world," and their engineering team is 50 percent female. "That just does not exist in tech. Because of that, Google heard about us and approached us to accelerate our company."
While Haloo could propel MacDonell to a lucrative path, her motivations are still driven by justice. "For me, there's a clear separation between law and justice. And I've always felt that. I'm always chasing justice. And I feel very boxed in by the concept of law."
MacDonell says that by using AI to make technology more human-focused, she is helping to bring justice to the law. "I think we're at sort of the worst moment in the history of technology. In a way, [it is] very difficult to navigate systems because of technology."
A sign for MacDonell that her tool is helping is that the early adopters and biggest champions are often female IP lawyers "responding to the fact that we are breaking barriers and breaking ground for women in tech."
In March, Haloo will be competing as a semi-finalist at the ABA's legal technology showcase at its annual conference this March.