Groups say 2012 amendments have resulted in great revenue losses for authors and publishing houses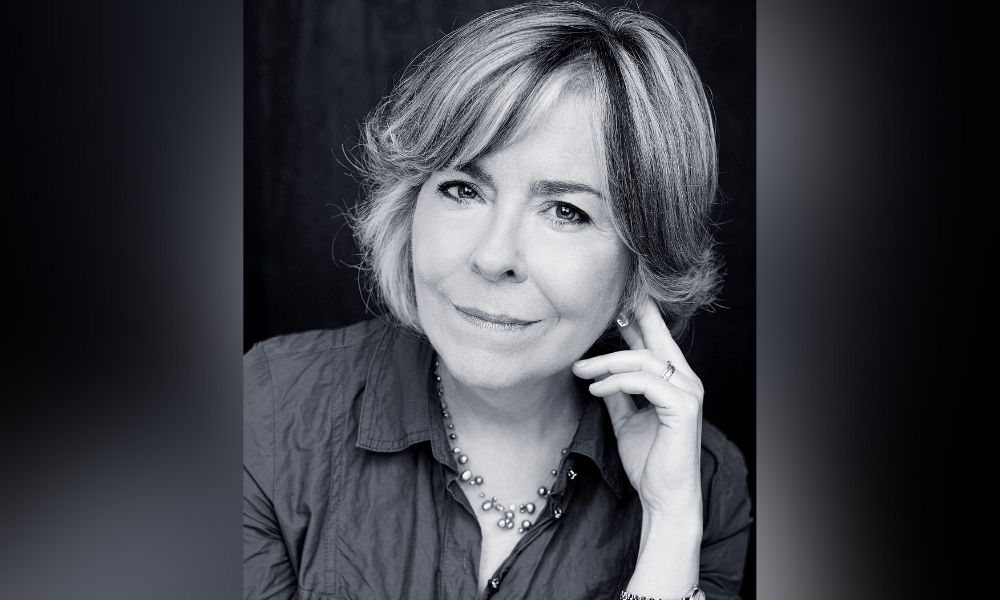 Several Quebec publishing groups are urging the federal political parties to reform Canada's copyright law as a key cultural priority.
"The Copyright Act must have more teeth in order to protect all revenues from the book industry, without exception," Christian Laforce, executive director of Copibec, Quebec's copyright collective, said in a press release. "Almost everywhere in Canada, educational institutions have stopped paying royalties."
Copibec, the Association nationale des éditeurs de livres (ANEL) and the Union des écrivaines et des écrivains québécois (UNEQ) said in their statement that they had been asking the federal government for years to review the principle of fair dealing for educational purposes; to recognize the essential role of copyright collectives and the obligation to compensate authors and publishers for the use of their works; and to respect Canada's international obligations and make Canada a model for copyright protection.
The changes to the Copyright Act implemented by the Conservative government in 2012 rendered the definition of fair use for educational purposes unclear, says Suzanne Aubry, president of UNEQ. "So anybody who says he's in an education field can use our works without paying; … the definition [of fair dealing] should really be more precise."
As it stands, the Copyright Act favours user over writers and editors, Laforce told Canadian Lawyer, who with publishers have seen significant declines in royalties since the Act was reformed in 2012, he says. "The government has the duty to protect the editors and writers with a good law," he adds; I don't understand that when there is a law that is so unclear, and protects the artists and editors so little" that the government does not right the balance.
In Quebec, royalties for the use of excerpts from books that were distributed to authors and publishers between 2012 and 2017 decreased by 22 per cent, Aubry reports. Copibec collects and distributes royalties in Quebec, and Access Copyright in the rest of Canada. Access Copyright's decrease in royalty payments was a whopping 75 per cent between 2012 and 2020, according to figures provided by Access Copyright.
"Writers already have difficulty earning a living from their pen," Aubry says, noting that UNEQ represents all writers in Quebec, as well as French-Canadian writers outside Quebec. "We are always talking about fair use, but we need to talk about fair payments." Since employees at universities, who use writers' materials, get paid, "why should writers not be paid?"
And the numbers talk, she adds; "it's clear the changes in the law impacted enormously the creators and the publishers." For creators in particular it is more and more difficult to earn a living, she says, and "the law enables people to take work without paying."
The Supreme Court of Canada's July decision in York University v. Canadian Copyright Licensing Agency (Access Copyright), 2021 SCC 32, ruled that the copyright collective could not force tariffs on a university for its use of published works in its classrooms; an interim tariff on educational materials, set by the Copyright Board, was not mandatory for users who did not opt to be bound by a licence, the court unanimously found.
It was "not a good judgement for us," says Laforce, as Copibec begins royalty negotiations with universities. "We are afraid that the York University situation may apply in Quebec," he says, noting that the Université de Québec had expressed satisfaction with the decision in a press release.
In Quebec, since the Copyright Act was amended in 2012, the royalties that universities pay per student per year has decreased by 50 per cent, from $25.50 to $13.50: the price of "a cheap bottle of wine," Aubry quips. In Quebec's CEGEPs (publicly funded colleges), the decrease has been 15 per cent, from $12.40 to $10.50.
"When universities say that they pay too much, … I really wonder if they think that culture is important, that having creators is important," she says. "You have to pay for books when you go to a bookstore, so why don't they recognize the importance of paying small amounts to creators?" Litigation is costly, too, she notes, and institutions of higher education would do better to simply pay creators.
In an email to Canadian Lawyer, Access Copyright general counsel Asma Faizi said that the precipitous drop in royalties to copyright holders is the "reason why writers and publishers have been advocating for a change to the Copyright Act to fix the problem.
"This drop has resulted in considerable harm to the writing and publishing industry (as was proven in the York case before the trial judge)," Faizi said. "A number of publishers have exited the K-12 educational marketplace and have pointed to the damage caused by Canada's copyright laws as a cause compelling such exit.
The solution, says Faizi, "lies in the unanimously endorsed recommendations 18-21 in the Standing Committee on Canadian Heritage's Shifting Paradigms report, which would permit creators and publishers to be once again paid for the educational copying of their works and would also benefit students and educators at every level by encouraging continued investment in high-quality Canadian content for generations to come."
The implications of the Copyright Act not being reformed is that "if we have no revenues, we would have to think of a new plan for the compensation of [creators'] work," says Laforce. "We're living in a world where everything must be free, so it's not good for the artists, writers, editors and so on. It's going to be a long, long fight," he predicts.